Some Charities Lost it All on Maui but are Still Working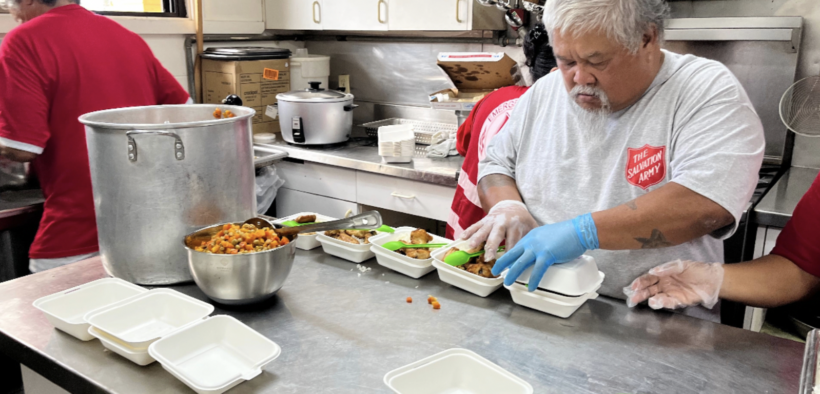 The Salvation Army lost its Lahaina Lighthouse Corps complex to the fires on the Hawaiian island of Maui, including the administrative building, church, thrift store, and residential quarters for its staff. All staff evacuated safely when the fires began last week. All have been accounted for, but the buildings are a "total loss," said a spokesperson.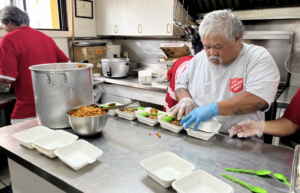 "In time, we will rebuild our buildings, but right now our main focus remains serving those on Maui by not only coordinating and providing meals, but also providing emotional and spiritual care," said Major Troy Trimmer, divisional commander of The Salvation Army Hawaiian & Pacific Islands.
The centuries-old community of Lahaina is almost all gone, with the notable exception of an iconic 60-foot banyan tree in the town center planted in 1873. It is still standing despite being badly charred.
The blaze was confirmed to have taken at least 106 lives, making it the deadliest wildfire in the United States in more than a century. With $6 billion in damage tallied thus far, it is also the costliest natural disaster in state history. The wildfires kicked up suddenly August 8 after strong gusts spurred by Hurricane Dora began stoking and fanning the deadly flames across the island, leaving little time for those in their path to evacuate. Electricity and cellular outages further hampered firefighting and rescue efforts.
Many residents remain missing. Nicholas Winfrey, president of Maui United Way, fears the full death toll might not be close to being tallied. "Right now, we're hearing that the (death) count is just what's being found easily in the streets, but that's not everything," Winfrey said in an interview broadcast on Canadian TV.
Access to MinistryWatch content is free.  However, we hope you will support our work with your prayers and financial gifts.  To make a donation, click here.
Thousands more have been left with nothing but the clothing on their backs after fleeing homes and businesses with little to no warning of the rapidly advancing flames. Many are now being housed at American Red Cross shelters in Maui and an additional shelter on Oahu for the overflow of residents and tourists.
American Red Cross personnel provided overnight stays to more than 4,000 people in 11 emergency shelters and are continuing to work with The Salvation Army and other local partners to feed them. More than 270 trained American Red Cross workers are on the ground helping with more on the way, and others are providing support virtually. An additional 6,000 residents of Maui and neighboring islands have begun Red Cross volunteer training.
"More volunteers continue to arrive, but it's important to note that they will arrive in waves. We have a solid crew on the ground, but we will be bringing in more folks as this response continues," American Red Cross spokesperson Nicole Maul told The NonProfit Times.
The Salvation Army has provided tens of thousands of meals and is continuing to do so at a rate of 13,400 meals per day, according to a spokesperson. World Central Kitchen has also provided thousands of meals to first responders and families with the help of local chefs who are preparing hot meals from the kitchen of a community college.
MAP International, a Christian nonprofit based in Brunswick, Georgia, has begun sending 10,000 disaster health kits to Maui. Each kit comes with a week's worth of basic hygiene supplies such as soap, first aid, antiseptic wipes, and over-the-counter medicines.
Aloha United Way is operating a statewide 211 helpline to provide details about emergency resources and services. A Maui United Way Fire Disaster Relief Fund has been launched to provide grants directly to individuals and nonprofits in need of assistance.
Amazon founder Jeff Bezos, who owns a 14-acre property in Maui, and his fiancée Lauren Sanchez created the Maui Fund to which the couple have pledged $100 million. Other celebrities including Oprah Winfrey, who owns property in Maui, and Dwayne "The Rock" Johnson have voiced condolences and vowed to help.
A GoFundMe spokesperson said more than $19 million had been raised through the website to help the victims on Maui. The money is from more than 100,000 donors in the United States and 100 other countries and is intended for the direct help of families, businesses and communities in need.
Cryptocurrency fundraising platform The Giving Block launched a Maui Emergency Response Fund to which it will match the first $500,000 given via crypto, stock, donor-advised fund or credit card donations. The match was announced by Jared Isaacman, CEO of The Giving Block's parent company Shift4.
Three other groups—the Council for Native Hawaiian Advancement, Alaka'ina Foundation Family of Companies, and local charity Kako'o Hale­akala—that originally planned to match up to $100,000 in gifts have since upped the pledge to $1.5 million. The sponsors did so after donations to the Kako'o Maui Match Donation Fund blew quickly past the $100,000 goal, thanks in part to several organizations from the Native Hawaiian Organizations Association that gave $200,000 between them.
Help for nonprofit organizations is available. The Hawaii Community Foundation has launched the Maui Strong Fund to make flexible, quickly deployed resources available directly to both community groups and individuals requiring immediate assistance.
This article was originally published by The NonProfit Times.