'Ad Recession' Hits Salem Media Group, Revenue Down 5% in Third Quarter

Revenue falls at Salem Media Group amid economic headwinds and an ongoing advertising slump.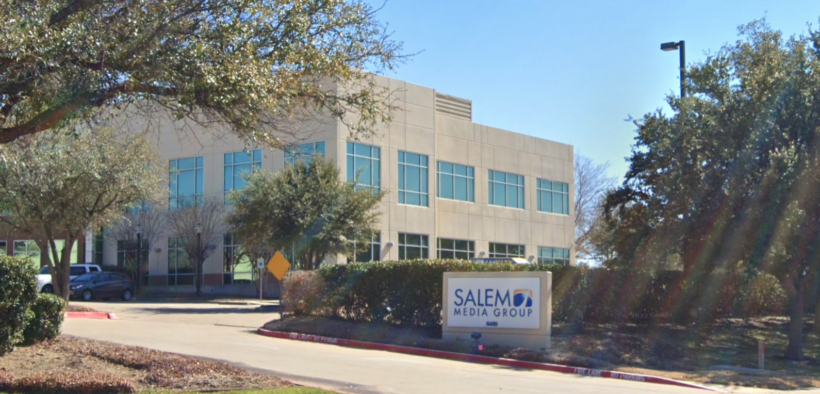 Broadcasting giant Salem Media Group (NASDAQ: SALM), one of few publicly traded companies in the Christian media market, released its third-quarter 2023 earnings on Monday with $63.5 million in revenue, a decrease of 5% year-over-year.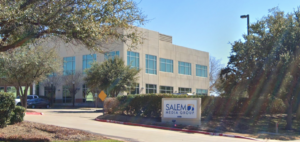 In the earnings call, executives at the Texas-based company said the industry continues to face economic challenges and elevated interest rates. CEO Dave Santrella cited S&P Global's recent media outlook, pointing to a persistent "ad recession." Still, ongoing cost cuts have boosted the company's free cash flow, and it is staying focused on operating efficiencies.
As of September, Salem Media has $471.3 million in total assets and $339 million in liabilities on its balance sheet. In the first nine months of 2023, the company's revenue fell 2.7% year-over-year to $192.8 million. Its operating expenses grew 21.9% to $237.3 million compared to $194.6 million last year. It also reported an operating loss of $44.6 million, down from an operating income of $3.5 million in 2022.
On Tuesday afternoon, the company's stock was trading at about $0.60, down 21%.

A five-day snapshot of Salem Media's stock performance, via TradingView.
Broadcast Division
Salem Media, which owns or operates over 100 radio stations, reported a 4.2% decrease in broadcasting revenue this quarter, totaling $48.9 million. This brings its total year-to-date segment revenue to $147 million through September, down 3.3%.
In the earnings call, Santrella said drops in broadcasting revenue are tied to political comps and the impact of the ad recession.

Net advertising revenue in the broadcast division fell 9.6% to $12.7 million compared to $14 million last year. Political revenue accounts for part of that picture, generating $100,000 compared to $700,000 in Q3 2022. Spot advertising revenue is the biggest reason for the overall broadcast revenue decline, with national spots down 17.9% and local spots down 6.6%.
Access to MinistryWatch content is free.  However, we hope you will support our work with your prayers and financial gifts.  To make a donation, click here.
Overall, advertising revenue is down 12.2% in 2023 to $38 million, driven by national and local spots. In its quarterly 10-Q filing with the Securities and Exchange Commission, the company explained that the first half of 2022 brought heightened demand as pandemic restrictions eased. However, trends shifted in late-2022 as advertisers reined in spending over concerns about inflation and the state of the economy.
Network revenue (the net of digital amounts) decreased by 10.1%, with a $900,000 drop from its nationally syndicated host programs offset by a $300,000 increase in political advertising.
Slower ad demand also hit digital revenue growth in the broadcasting division. Revenue fell 4.5%, partially due to lower demand for marketing services through Salem Surround and a slight reduction in streaming revenue and digital ad sales from its station websites.

Local and national block programming revenue remained relatively flat at $19.7 million in Q3, bringing the 2023 total to $58.6 million. Block programming rates are based on stations' ability to attract audiences that contribute to or buy products from the program's producers. This is a crucial category for Salem's business model, representing 40% of its broadcast revenue and 31% of the total.
Meanwhile, broadcast operating expenses grew 2.4% to $42 million due to employee severance expenses and investments in the Salem News Channel and cluster market in Miami, which was acquired in early-2023. Losses from the two startup businesses have negatively impacted Salem's leverage, though it expects performance will recover over the next few years.
Digital Media
Net digital media revenue decreased 2.2% in the third quarter to $9.9 million, claiming 15.7% of Salem's total revenue. The report cited Facebook's 2022 algorithm changes that limited political content, the growing use of browsers that block third-party cookies, and the recent non-renewal of the Bible Gateway representation agreement. The latter factor was partially offset by more revenue from its recent acquisition of George Gilder's investment newsletters.

Publishing
Publishing revenue decreased by 17.5% to $4.6 million, accounting for 7.2% of the quarter's net revenue. Book sales fell 19.2%, primarily from Regnery Publishing, with a 54% drop in volume partially offset by a 36% increase in the average price per unit sold.

The earnings call cited a light book publishing schedule, with some declines tied to the softness in the overall economy affecting the self-publishing business.
So far this year, Salem's publishing revenue has dropped by 2.7% to $14.4 million.
Main photo: Photo via Google Street View