Turning Point Faith Ups Political Pressure on America's Pastors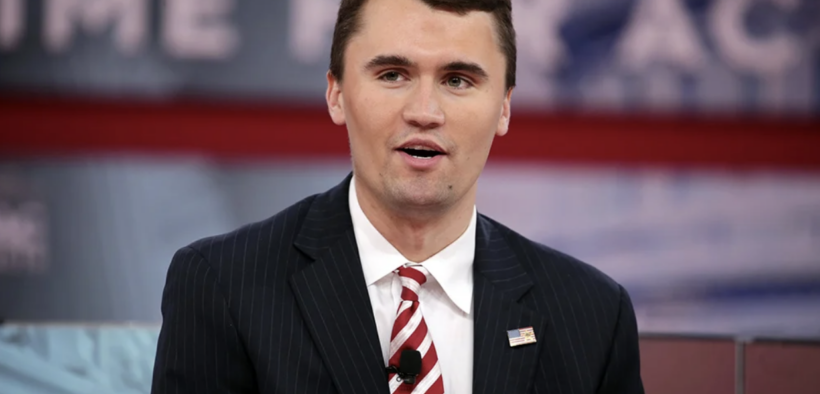 Charlie Kirk was 18 in 2012 when he founded Turning Point USA, a secular, politically conservative nonprofit that is endorsed by many Christian ministries, with a $10,000 donation.
A decade later, Kirk remains youthful-looking but TPUSA has matured into a $55 million, 450-employee organization that promotes small government, capitalism, vaccine skepticism, and claims of election fraud to millions of high school and college students and a growing number of adults. The group does not release its audited financial statements.
TPUSA has programs targeting women, Latinos, Blacks, and Jews. In 2021 it launched Turning Point Faith, a new initiative that targets Christian leaders in a battle to address the "crisis of faith in America," meaning the loss of faith in American founding principles, not a crisis of theology.
According to TPUSA's 2021 Investor Prospectus: "America's faith in a Higher Being and moral truths is the final defense against a complete collapse of our nation and our culture."
In June, 400 pastors and wives attended TPUSA's first annual Pastors Summit in San Diego. Kirk told the group the point wasn't Christian theology, which divides. "If we focus on that," he said, "we're going to be having these debates in prison" because America's historic liberties are disappearing "by the hour."
Kirk said the event was underwritten by a major donor, an ex-Catholic who doesn't attend church but wanted to make an impact. Kirk said the greatest impact could happen in the "faith space" by changing the country's churches in order to change the country.
"It was a no-brainer to recreate" TPUSA's model for the faith community, said spokesman Andrew Kolvet.
Kirk explained TPUSA Faith's understanding of ecclesiology to the conservative outlet Breitbart News, which covered the summit:
There are three types of churches in America today: the courageous, the cowardly, and the complicit, and this final category is growing fast…We want to encourage the courageous, win over and inspire the cowardly, and call out the complicit. If the church goes woke, we are truly lost in this country.
Kirk said the church's priority is to win souls, but freedom to do so won't last if churches don't "grow a spine." Kirk has said the church is the "one institution in America that the radical left doesn't control" and is "the last firewall to freedom."
Access to MinistryWatch content is free.  However, we hope you will support our work with your prayers and financial gifts.  To make a donation, click here.
TPUSA Faith's co-chair is Pastor Rob McCoy, leader of Godspeak Calvary Chapel in Newbury Park, Calif. McCoy fought pandemic lockdowns and invited Kirk to speak at his church. Soon, Kirk connected with similar pastors.
McCoy attended Mennonite Brethren Biblical Seminary. Mennonites generally eschew politics, but he is now creating a series of lectures that will be used to train congregations across the nation to turn churches into centers of political activism. Kirk told summit attendees that Liberty Counsel, a non-profit legal group, stands ready to defend them if the IRS investigates their political speech.
With the 2022 midterms approaching, TPUSA Faith is using its $6.4 million budget on growing list of programs and initiatives:
TPUSA has hired a network 32 fulltime Faith Representatives to launch Faith Groups across the country. Recruitment ads sought people with the traits of "grassroots humility" and a "warrior spirit."

Freedom Night in America

is a series of events "designed to equip Pastors, congregations, and empower the faith community to put their faith into action."
The Saving America Tour with Charlie Kirk organizes events in churches.

Biblical Citizenship classes

developed with David Barton of the WallBuilders will teach America's Christian roots.

Freedom Life Church

is a new network of TPUSA-aligned congregations.
Freedom Square is a forum on a series of political and church-state issues.
A page of Faith Resources includes a Faith Activism Grant Form that allows churches to request funding for the political events they coordinate with TPUSA Faith.
TPUSA is a 501(c)3, meaning its work must be non-partisan, and its Form 990 says its mission includes "non-partisan debate, dialogue, and discussion." Spokesman Andrew Kolvet said he was not aware of any Democrat officials ever speaking at TPUSA events, but the organization has made good faith efforts to invite many, including President Joe Biden, "who doesn't get out much."
TPUSA Action is a 501(c)4, which endorses political candidates as allowed by IRS regulations, so long as political activity is not its primary function. Turning Point PAC, an advocacy group, launched in May. TPUSA Action hosted Gov. Ron DeSantis of Florida at  rallies supporting GOP candidates J. D. Vance in Ohio, Doug Mastriano in Pennsylvania, and incumbent Sen. Ron Johnson in Wisconsin.
TPUSA Action and Turning Point PAC are currently under scrutiny by the Arizona Secretary of State's Office following a partisan rally held just  before Arizona's primary elections that appeared to violate campaign finance laws. And the Federal Elections Commission has received a complaint about the group's failure to identify donors as required by law.
TPUSA's honorary board includes MyPillow founder and 2020 election denier Mike Lindell, as well as conservative Christian stalwarts Allen West, Jim DeMint and Michele Bachman.  Event speakers include Donald Trump, Donald Trump, Jr.; Senators Ted Cruz, Joni Ernst, Rand Paul, and Josh Hawley; Representatives Jim Jordan, Matt Gaetz, Lauren Boebert, and Marjorie Taylor Greene; and Gov. Kristi Noem of South Dakota. Its "Activist Partners" include finance guru Dave Ramsey, James O'Keefe of project Veritas, and Lindell. 
Kirk is a personal friend of Donald Trump, Jr. and introduced him to TPUSA's college audiences. He took a sabbatical to serve as chair of Students for Trump, and pledged to send "80 + busloads of patriots to DC to fight for the president" in D.C. on Jan. 6, 2021. Spokesman Andrew Kolvet said TPUSA wound up sending a smaller number of buses, and that students left after Trump's speech and did not participate in the chaos of the Capitol attack.
Kirk also teamed with Jerry Falwell, Jr. to found  The Falkirk Center for Faith and Liberty at Liberty University in 2019. But Falwell left under a cloud of scandal in 2020. Kirk announced the launch of TPUSA Faith soon after Liberty declined to renew his contract in 2021. Both founder's names have been scrubbed, and the center, a target of Liberty student protests, is now known as Standing for Freedom Center.