A Toy Business Accountable to God

Gary Grant's faith impacts his business decisions, from the annual budget to what he stocks in the stores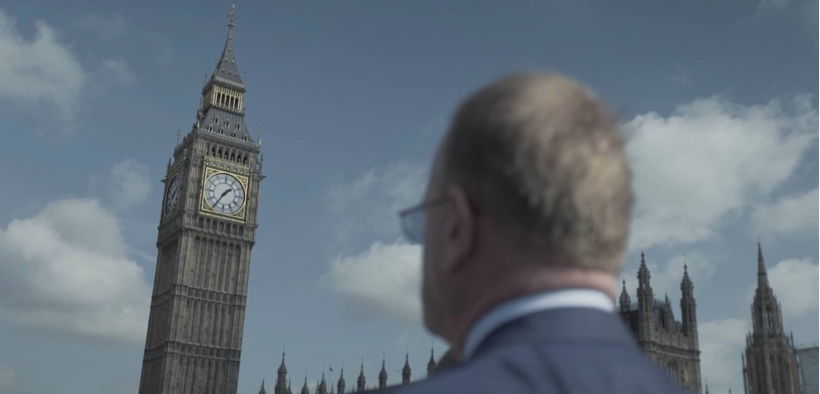 When a UK toy shop came on the market, Gary and Cath Grant knew next to nothing about the toy industry. But Gary was good at numbers and business, and he purchased the store with the sole intent of making as much money as possible.
Growing up in the 1960s, Gary's family had very little money. His parents divorced when he was 3 years old, and dyslexia compounded his struggles at school. But Gary was driven to succeed, and his sights were set on wealth. He may have started out with little, but he would end with much.
Despite his lack of experience in the toy industry, Gary purchased The Entertainer, a little toy shop in the city of Amersham, in 1981. He and Cath worked hard, and within 10 years their enterprise had expanded to include three stores.
During that time, Cath came to know Christ. A self-described church goer, she had friends who were strong Christians, but she "hadn't really seen the whole picture."
"Then one particular morning I absolutely saw it," Cath said. "I really felt the Spirit, and it was like nothing was ever the same."
To Gary, however, Cath's faith seemed outdated and irrelevant—and antithetical to his goals for business and money. "For about three years, I was an antagonistic, non-Christian husband," he admitted.
But as they geared up to open their third shop, Cath bought Gary a ticket for a men's breakfast at her church—and he went. At 33, Gary listened to the speaker talk about a relationship with Jesus, about the Holy Spirit influencing and guiding a believer's life. Gary—a successful man with the big house and a couple of Mercedes cars—stood in the back of the church crying. "That was a turning point," he said. "God just got me."
"My prayer for Gary was that he would find the Lord, but never in a million years did I believe he actually would," Cath said. Following the men's breakfast, Cath saw an immediate change in Gary. He started reading the Bible. "Overnight we changed our thoughts on what we should stock in the shop, the kind of hours our staff should work, whether we allowed bad language in the warehouse," Cath said.
Prior to that, Gary said The Entertainer didn't have many company values. So when he became a Christian in 1991, he set out to change that. "How were we going to treat customers, suppliers, staff differently? How could I put into play on an everyday basis what I now believe?"
Gary and Cath decided to close the shop on Sundays, and they refuse to sell Halloween or Harry Potter toys. "I'm accountable to God, not shareholders," Gary has said.
Still, he bristled at Cath's suggestion that they begin giving. He had grown up with almost nothing, so money was something you held onto, not something you gave away.
Over time, his heart thawed to the idea, and giving became part of his "spiritual journey." He created an expense line in The Entertainer's budget for donations—it's now a built-in business cost. "It's almost as though life opened up, it just became so much more exciting," Gary said.
As Gary and Cath began experiencing the blessings that come from generosity, they wanted to encourage their staff to participate as well, so they introduced payroll giving. Employees could give to their favorite charity through their monthly wage packet. The company also matched those monthly donations—and it seems to be working. At one point, Gary said 45 percent of his staff gave monthly to a charity of their choice.
The Entertainer has also run a charity in store called Pennies where customers who make a purchase can choose to round up their total to the nearest pound. The store donates the extra pennies to a local children's hospital. In the first 4.5 years of the program, The Entertainer had raised 1.2 million pounds for the hospital (roughly $1.6 million). "The most amazing thing is customers in the shop compliment us for doing it, and yet we're taking their money off them!" Gary said.
Thirty-five years after buying the little toy shop, the business had grown to include 120 stores and several franchises around the world. But Gary no longer views his business as building his own kingdom but rather as a platform to make a difference. "When I look back at my legacy, will I be more proud of the business that we've built, the money that we've made, or the people's lives in which we've been able to impact?"
As a toy retailer, Gary said they give back to children and families whenever they can. That's why in 2002 they helped found Restore Hope Latimer, a Christian charity that ministers to at-risk youth through nature and "the use of the land" of Latimer Park. You'll sometimes see Gary down at the lake with the children, fishing through the water for frogs and other wildlife.
"You now see him down here and he connects with the children because he lived what they're living," said Graham Wakeman, Restore Hope Latimer's charity director. "He knows what they've been through."
"We love seeing what money can do," Cath said. "Money can do so much when it's active. It's not active in the bank, it's not active in a new car or house—it's active when you're out there changing someone's day, changing someone's life, giving someone an ambition for their future they've never glimpsed before."
You can watch more of Gary and Cath's story here.