A Pastor's Suicide, Bethany Christian Services, Cincinnati Christian University, and More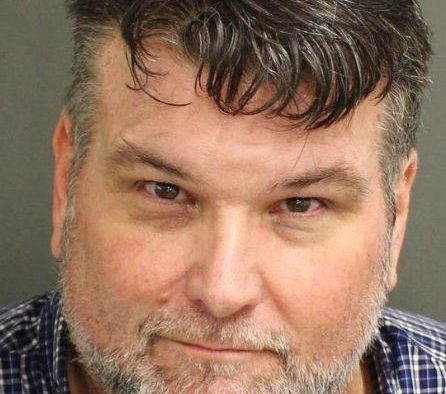 Editor's Note:  "Weekly Review" is MinistryWatch's roundup of news in the charity and philanthropy world.  To share news items, email us at [email protected]
A Tragic End.  A prominent Florida pastor and radio talk show host has committed suicide.  Rev. Bryan Fulwider, a Winter Park minister until he was recently arrested on charges of statutory rape, killed himself at his home on Oct. 27, according to police.  According to the Orlando Sentinel, Fulwider, 59, had been out on bail since Oct. 17.  Fulwider had been a co-host of a popular radio program called "Friends Talking Faith."  According to the Sentinel, he "faced a slew of charges including sexual battery on a minor by a person in custodial authority. He could have faced life in prison, if convicted. He had pleaded not guilty."  A woman who said Fulwider began sexually abusing her when she was 14 released a statement published by the Sentinel.  The woman, who requested anonymity, said, "Fulwider's day in court will never come because he knew all the truths I could tell.  I will work in the coming months to get justice for myself and any other victims impacted by Fulwider's abuse.  I'm thinking of Fulwider's other victims and hope they are well tonight."  Prosecutors had previously called their case against Fulwider as "extremely strong."  They said they had an hour-long recorded call between Fulwider and his victim.  In that call he said he knew he was a predator in the "eyes of the law."
Bethany Surrenders.  Christian ministries have long played vital roles in the nation's 400,000 foster children with Christian families.  However, LGBTQ activists – with help from state governments and the courts – are making it more difficult for Christian ministries to work in that environment.  Back in September, Bethany Christian Services, a well-known evangelical organization that operates in 35 states, gave in to Michigan's demands that it place foster children with LGBTQ couples.  St. Vincent Catholic Charities, which has been in Michigan for 70 years, refused.  St. Vincent will continue to operate in Michigan until the case winds its way through the court.  To read Jamie Dean's excellent article on the issues involved, called "Surrender to the State," click here.  To see MinistryWatch's analysis of Bethany Christian Services, click here.
Cincinnati Christian University Shuts Down.  Christian colleges will face increasingly difficult times in the years ahead.  The number of college-aged students is starting to shrink, and on-line and other educational options are putting increasing pressure on traditional brick-and-mortar campuses.  The latest victim of these trends is the 95-year-old Cincinnati Christian University (CCU).  The school announced this week it will shut down by the end of the year.  The school already faced having its accreditation stripped from it, and decided to cease operations rather than make needed changes.  According to a notice posted Monday on the school's website, CCU will give its assets to Central Christian College of the Bible, a Missouri-based college with plans to open a Cincinnati extension site. Students will be able to transfer to the new school.
What We're Up Against.  According to Philanthropy Journal, "The Wells Fargo Foundation awarded $5.4 million in grants to nine organizations that help struggling households manage their finances, reduce debt, improve credit and gain access to other life-changing economic opportunities."  This sounds like good work, except that none of that money goes to Christian organizations.  In fact, a quick look at Wells Fargo's 2018 Corporate Responsibility report shows that the bank supports LGBTQ issues, but not organizations that are explicitly Christian, even if the work the Christian groups did were related to housing or care for the poor.
Milestones.  Charity Navigator named Stephen Rockwell as the organization's Chief Ratings Technology Officer….  Roy Peterson has retired as president of the American Bible Society.  He served as president for five years and oversaw the ministry's move from New York to Philadelphia.  The new interim president is Robert Briggs, who was previously Senior Vice President of the U.S. Ministry Team.  You can read MinistryWatch's profile of ABS here.