Youth Pastor Who Met Minor Through Dating App 'Didn't Care' Teen Was Under Age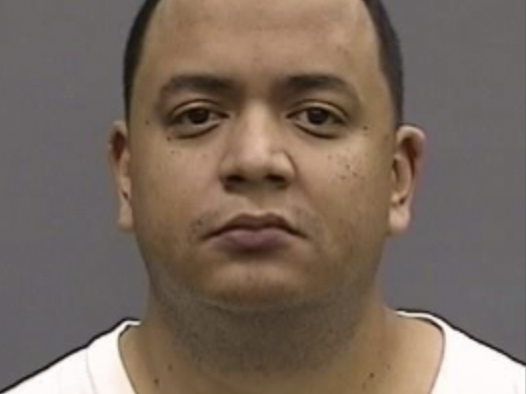 After a mother found disturbing content on her 16-year-old's phone, police investigated and arrested a Florida youth pastor, charging him with multiple counts of sexual misconduct.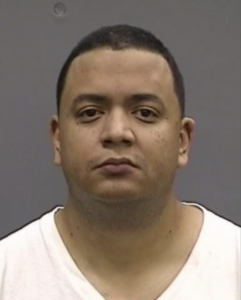 February 9, Human Trafficking detectives arrested Moises Escoto, 36, after learning he had made contact with the child two years earlier on a chat and meetup app called Sniffies.
Sniffies is a map-based meetup app launched in 2018 for gay, bisexual, or curious men. While the site claims to have strict rules for regulating and reporting underage users, a discussion thread on Reddit suggests that many underage users lie about their age on the app.
In a public release, the Hillsborough Sheriff's Department alleged that since the initial contact, Escoto solicited the minor via Snapchat and Sniffies for sexually explicit pictures and videos in exchange for money and gifts. Escoto also secretly met with the underage teen, and they engaged in sexual acts, the release says.
The criminal report affidavit says the victim initially informed Escoto of their age, to which he responded, "I don't care."
Escoto was a youth pastor at Iglesia de Cristo Misionera Mahanaim Church in Tampa until his arrest. Iglesia de Cristo Misionera Mahanaim is one of several Spanish pentecostal churches throughout the eastern U.S. under the umbrella of Iglesia De Cristo Misionera Inc.
MinistryWatch reached out to the Tampa church, who provided us with the following statement:
"As a Christian Ministry, we are devastated and heartsick to learn that one of our staff or members has been arrested for a serious crime. In such a situation, that individual is immediately removed from any leadership role in our Ministry pending the outcome of the alleged criminal matter, and we will fully cooperate with law enforcement regarding the matter.
Access to MinistryWatch content is free.  However, we hope you will support our work with your prayers and financial gifts.  To make a donation, click here.
"Our Ministry does not cover-up criminal conduct, and we have zero tolerance for any criminal or inappropriate conduct within our ministry community. As a matter of policy, our Ministry would always report any suspicions of criminal or inappropriate conduct to the proper law enforcement authorities. We carefully interview and screen our employees and leaders, and our leadership team maintains strict policies of conduct based on best practices.
"We believe that transparency and accountability are essential for successful ministry, and we are fully committed to ministering in a safe and responsible manner. With regard to the recent criminal matter related to our Ministry, we intend to cooperate fully in bringing any alleged criminals to justice."
Along with Escoto, police arrested another Florida man on similar charges—a registered foster parent.
Of the arrests, Sheriff Chad Chronister said,  "It is absolutely disgusting that these two men, who were placed in positions of mentorship and trust with children in our community, used online apps to seek out and victimize our youth. Unfortunately, we know that predators are constantly on the hunt to ruin the innocence of our community.
"I urge parents to know where and what their children are doing online at all times. We will not stop searching for these deviants wherever they may be, and we ask for parents and the community to help us protect our precious children."
Escoto faces eight charges of sexual misconduct, plus charges for criminal disclosure and resisting arrest. The affidavit says during Escoto's arrest, detectives escorted him to the ground after he pulled his hand away and attempted to run.
This investigation remains active, and police request that anyone with information about the case come forward. On February 22, police filed a search warrant for Escoto's property.
Escoto remains in jail on a $138,500 bond.
Main photo: Moises Escoto / Hillsborough County Sheriff's Office