Feds Accuse Christian Health Sharing Company of Withholding Contribution Dollars From Members for Two Years
Medical Cost Sharing (MCS) Inc. appeared to be a legitimate faith-based nonprofit offering an Obamacare alternative to "like-minded" Christians seeking insurance coverage. However, a recent FBI search warrant said members claimed MCS denied them coverage for reasons they did not understand and left them with thousands in unpaid medical bills.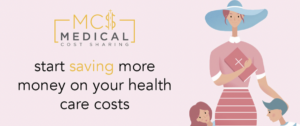 The feds accused the nonprofit of engaging in a wire fraud scheme in a complaint filed last December. They said MCS founders, Missouri-based Craig A. Reynolds and James L. McGinnis, used the ministry to collect $4 million for themselves.
Using a Christian theme and terminology, MCS promised to cover its members' medical bills in return for a monthly contribution.
The contributions acted like a membership fee added to a pool of funds shared by other members. If healthcare costs exceeded a member's "personal responsibility," members could file a claim for payment assistance from the collected pool.
The complaint said MCS "falsely assured" members their monthly "contributions" would be used to assist in sharing the medical costs between all members.
The report continued to accuse MCS of falsely assuring members that if they submitted medical claims and MCS verified each claim with the medical provider, MCS would use member contributions to "share" that member's medical expenses.
"Contrary to its representations, MCS does not 'share' medical expenses as promoted and promised, denying legitimate member claims for various reasons," it read.
Access to MinistryWatch content is free.  However, we hope you will support our work with your prayers and financial gifts.  To make a donation, click here.
Members have transferred over $7.5 million in contributions to MCS by wire.
Between December 2015 and May 2022, MCS collected at least $7,549,518.81 in membership dues. Yet from inception to May 31, 2022, MCS used only approximately $245,982.84 to "share" medical costs—less than 3.5% of membership contributions collected.
The report says that since February 2021, MCS has not distributed any money to MCS members. However, between December 2015 and May 2022, Reynolds and McGinnis distributed at least $4 million of members' contributions to their personal bank accounts.
The Kansas City Star interviewed several members, including a Missouri woman who said her heart attack cost her $45,000 in medical bills. A California woman was shocked to discover that she owed $125,000 in medical bills after a stroke. A Georgia man told the Star he had to shell out $67,000 to treat his kidney stone.
Although the Georgia man had contributed nearly $12,000 to MCS, the Christian company denied him coverage, citing a preexisting condition from a kidney stone he had 12 years earlier.
Officials have not charged the organization, Reynolds, or McGinnis.
However, the court issued a temporary restraining order and set a preliminary injunction. During the preliminary injunction, the company must cease operations, including the ability to maintain its scheme via its website, solicit and enroll new members, or collect money from its current members.
Authorities ordered the organization to keep all records of its business intact and refrain from touching any safety deposit boxes. In addition, MCS, Reynolds, and McGinnis are restricted from using bank accounts, PayPal, Stripe, and Forte accounts.
Reynolds was an insurance broker licensed in Kansas and Missouri before creating Medical Cost Sharing Inc. However, in 2009, amid allegations that he forged signatures on insurance applications, his license was revoked in both states.
McGinnis previously held a Missouri insurance license that expired in 2018. However, the Missouri Department of Insurance has no record of an enforcement action against him.
A Preliminary Injunction Order signed on January 5 said the preliminary injunction would continue until a final judgment or order is issued unless otherwise modified in writing by the court.
Main photo: MCS promotional ad / Facebook