WEEKLY REVIEW: Re-Considering Communion In the COVID-19 Era, Some Religious Conferences Cancel While Others Go On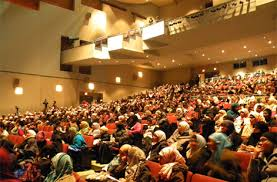 Churches Re-Considering Services, Communion.  Church supply organizations are seeing a sharp increase in "pre-packaged" communion cups.  "Yes, we have seen a tenfold increase in sales of these items," said Audrey Kidd, an executive of the United Methodist Publishing House, when asked if the church supplier Cokesbury had received more requests for the packaged option for Communion.  A spokesperson for LifeWay Christian Resources, an arm of the Southern Baptist Convention that offers church supplies, said it has seen a slight increase in the sale of Fellowship Cups, pre-filled Communion cups that come packaged with both juice and a wafer, but it is unk
nown how long or if that trend will continue.  Celebration Communion Cup, a Florida-based manufacturer of a similar product, has also seen a recent spike in interest. 
"We did see an increase of about 8 percent in sales closing out the month of February," said Robert Johnson, president of the company that started in the 1990s and sells between 40 million and 50 million cups annually to suppliers, churches and individuals.  But Johnson said the spike could be related to Easter pre-sales as much as coronavirus concerns. 
Some Religious Conferences Cancel, Others Not.  The National Basketball Association and the NCAA basketball tournament (March Madness) have cancelled, but a lot of Christian conferences have so far said they will go on.  The Evangelical Press Association has its annual meeting in Colorado Springs in late April.  Executive Director Lamar Keener says current plans are to proceed with the conference.  The Q Conference, hosted by Gabe Lyons, usually attracts around 2,000 people to Nashville, also in late April, and it continues to market itself as normal.  One of the largest conferences of the summer, the annual meeting of the Southern Baptist Convention, will take place in June.  So far, it's still on, though officials say they are closely monitoring events.  On Tuesday, the African Methodist Episcopal Zion Connectional Lay Council canceled its quadrennial convocation that was to be attended by close to 500 registrants at a church in Fayetteville, N.C. 
Stetzer Named to Chair Resolutions.  Southern Baptist Convention (SBC) President J.D. Geear has named Ed Stetzer as the chair of the SBC 2020 Resolutions Committee. Stetzer is the interim teaching pastor for Moody Church and the executive director of the Billy Graham Center at Wheaton College. Moody Church is not a part of the Southern Baptist Convention. 
ECFA Membership Changes.  The following ministries have seen changes to their Evangelical Council for Financial Accountability (ECFA) membership.  Removals:  Shining Light Ministries (Annville, Penn.),   Additions: Mentor Leaders (Crawfordville, Fla.), Little Light Ministries, Oklahoma City, Ok., Naomi's Village (Flower Mound, Tex.), Highpoint Church (Naperville, Ill.), Deeper Walk International (Carmel, Ind.), GoServ Global (Eagle Grove, Iowa), All Nations Family (Kansas City, Mo.), Emmaus International (Dubuque, Iowa), Emmaus Worldwide (Dubuque, Iowa) 
MinistryWatch Database Updates.  The financial information of the following ministries have been updated in the MinistryWatch database.  Click on the name of the ministry to go to the full MinistryWatch profile.  Our rating of the ministry is in parenthesis (1 to 5 stars, with 5 stars being our highest rating). If the ministry has experienced a change in its rating, that change is also noted. Christian Encounter Ministries (1 Star), Music for Life Institute (4 Stars), The Mustard Seed (3 Stars), Montrose Broadcasting (Down from 2 Stars to 1 Star), Nazarene Compassionate Ministries (5 Stars), Officers Christian Fellowship (3 Stars), Open Air Campaigners (4 Stars), Open Doors (2 Stars), Opportunity International (2 Stars), World Outreach Ministries (5 Stars), International Cooperating Ministries (Down from 4 stars to 3 stars)