Weekly Review

Missionary Pilot Killed, COVID Negatively Affects Non-Profits, ECFA and MinistryWatch Database Changes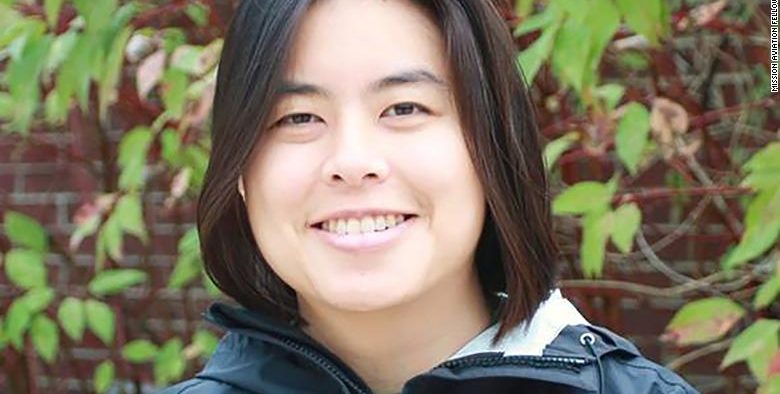 Missionary Pilot Killed.  Mission Aviation Fellowship (MAF) announced the loss of one of its pilots, Joyce Lin. She departed the Sentani, Papua, Indonesia airport early in the morning of May 12, piloting an MAF Kodiak aircraft.  Lin was delivering COVID-19 test kits to a clinic in the village of Mamit in the Papua highlands.  Within minutes of takeoff, she reported an emergency and the aircraft descended into Lake Sentani. Joyce was the only person on the airplane.  Indonesian Search and Rescue divers later confirmed that Joyce did not survive the accident. The MAF staff in Papua and Jakarta are working with authorities on the investigation of the accident.  Joyce is survived by her parents and two sisters.  She had been a missionary there for two years.
Church Defies Closing Order, Files Lawsuit.  A Massachusetts church pastor who's been fined twice for holding services with more than 10 people in defiance of a state order barring such gatherings designed to stem the spread of the coronavirus has filed a lawsuit.  The federal suit filed Thursday by the Rev. Kristopher Casey and the Adams Square Baptist Church in Worcester seeks a temporary restraining order and asks the court to declare the state's order barring gatherings of more than 10 people to be unlawful and a violation of Casey's rights.  Without emergency relief, Casey and the church will "suffer immediate and irreparable injury from the threat of civil and criminal prosecution for the mere act of engaging in the free exercise of religion and in assembling for worship," the lawsuit says.  The suit says the congregants have been adhering to social distancing guidelines during services, wearing masks and gloves, and the church has been cleaned frequently.
Non-Profits Take Hit During COVID Crisis.  Donors are giving less and are harder to reach.  These are two of the findings of a survey by the Charities Aid Foundation of America (CAF America).  About 72 percent of respondents said they had a reduction in contributions.  "It is clear many charities here in the USA and around the world are in dire need of support," said CAF American President and CEO Ted Hart. "Support needed to continue day-to-day operations in addition to helping communities that need them the most. The story on how resilient charities can be and how many will survive this pandemic is yet to be written," he said in a press release announcing the survey results.  Almost 95 percent of organizations said they have been negatively impacted by COVID-19, most commonly through reduced contributions or travel disruptions. 
On Today's Podcast.  On today's MinistryWatch Podcast:  We begin today with the story of the death of yet another megachurch pastor by his own hand.  Darrin Patrick, a megachurch pastor, author and speaker, has died.  Patrick was a teaching pastor at Seacoast Church, a multi-site megachurch based in Mount Pleasant, S.C., and the founding pastor of the Journey Church in St. Louis, where he lived.   Next up is a discussion of our ongoing investigation of the Bible translation organization Wycliffe Associates continues.  Also on today's program, Liberty University makes significant cuts to its philosophy department. Plus, the people who give out journalism's top award, the Pulitzer Prize, has recognized religion coverage.  You can hear the podcast on iTunes, Spotify, Stitcher, and other podcast apps, or you can simply click here. 
ECFA Changes.  The following organizations have had membership status changes in the Evangelical Council for Financial Accountability.  ADDITIONS:  Street Grace (Norcross, Ga.), Disciple City Church (Dallas, Tex.), FOCUS Ministries (Knoxville, Tenn.), Christian Aid Ministries Foundation (Berlin, Oh.), Teach The Story (Dallas, Tex.), Grace Christian Fellowship (Cortland, N.Y.) REMOVALS:  The Pregnancy Centers of Central Virginia (Charlottesville, Va.), Kids Hope USA (Zeeland, Mich.), ALARM (Dallas, Tex.), 
MinistryWatch Rating Changes.  The following ministries have their profiles updated with the most recent year's financial data.  The Financial Efficiency rating of each ministry is in parenthesis.  If this rating represents a change from the previous year, that change is noted:  Andrew Wommack Ministries (3 Stars, Transparency Grade:  C), Antioch Network (4 Stars, Transparency Grade:  Not Yet Rated), Axis, Bible Broadcasting Network (3 Stars, Transparency Grade:  D), Bread for the World Institute (4 Stars, Transparency Grade:  D), Worldwide Discipleship Association (3 Stars, Transparency Grade:  A), Christian Aid Mission (Up from 3 Stars to 4 Stars, Transparency Grade:  A), TeenPact Leadership School (4 Stars, Transparency Grade:  D), Stand To Reason (Down from 4 Stars to 3 Stars, Transparency Grade:  D)