Weekly Review

ECFA Membership Changes, MinistryWatch Database Changes, Mike Cosper on the Podcast, and MinistryWatch Wants Your Tips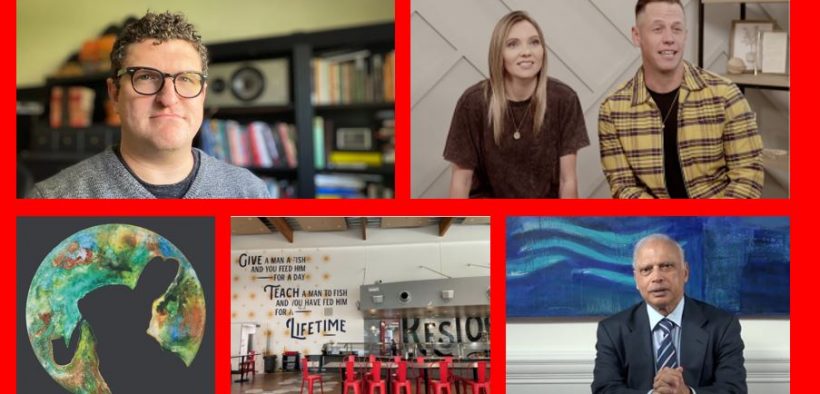 ECFA Changes.  The following organizations have had membership status changes in the Evangelical Council for Financial Accountability.  ADDITIONS:  Genesis Waters (Grand Rapids, Mich.), BlueSky Global Ministries (Peachtree City, Ga.), Follower of One (Owasso, Okla.), Send Relief (Alpharetta, Ga.), Village Baptist Church (Beaverton, Ore.), Keystone Mission (Scranton, Penn.), Caring Solutions of Central Georgia (Macon, Ga.), Fresno/Matera Youth for Christ (Fresno, Calif.), Eastern Mennonite Missions (Lancaster, Penn.), Campus Outreach SERVE (Birmingham, Ala.), Mexico and Central America Missions (Cypress, Calif.)  REMOVALS: None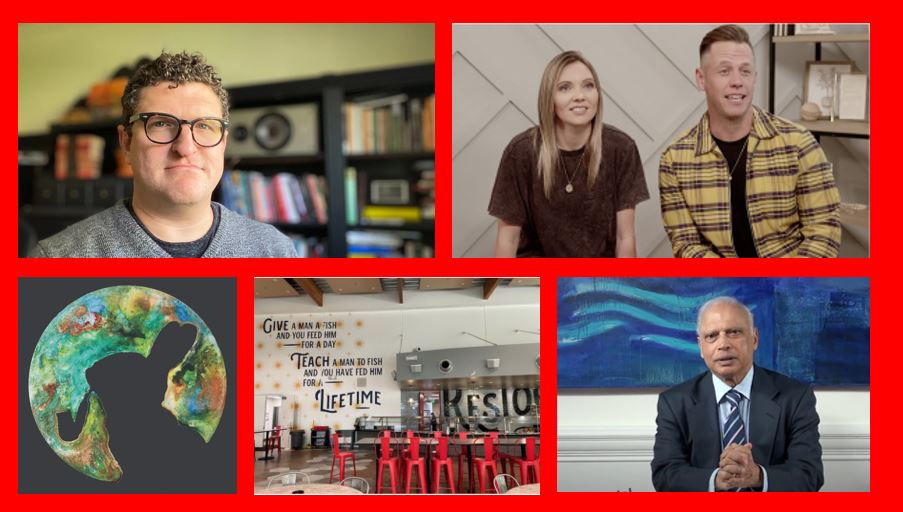 On the Podcast:  On today's program, a Tennessee adoption agency is sued in a case that could impact religious liberty for millions of Americans.  And the ARC, or Association of Related Churches, is in the news again, and – once again – not for good reasons. We begin today with news of one of the biggest financial frauds we've ever seen here at MinistryWatch.  Staccato Powell, the former president of the African Methodist Episcopal Zion Church's board of bishops, has been federally charged with fraud and conspiracy connected to allegations of his mishandling the properties of congregations in California and fraudulently gaining millions of dollars for personal use.  You can hear the podcast on iTunes, Spotify, Stitcher, and other podcast apps, or you can simply click here.
A Guide To Giving For Disaster Relief.  When disaster hits, Christians give.  But where they give can make a big difference.  Which organizations are most effective in these post-disaster situations?  MinistryWatch has published a list of organizations that are doing relief work and which have an "A" Transparency Grade and a 3-, 4-, or 5-star rating for Financial Efficiency.  It's a list of about 30 ministries, and you can find it on the front page of our website.  I'll also include a link in the show notes to this program.  Link to list HERE.
Access to MinistryWatch content is free.  However, we hope you will support our work with your prayers and financial gifts.  To make a donation, click here.
MinistryWatch 1000 Database Changes.  MinistryWatch now has more than 1,000 ministries in its database. These ministries represent more than $35-billion in total revenue, most of that donor revenue from evangelicals. The following ministries have their profiles updated with the most recent year's financial data. The Financial Efficiency rating of each ministry is in parenthesis. If this rating represents a change from the previous year, that change is noted: Messianic Vision, Inc. (4 Stars, Transparency Grade: C), MorningStar Mission Ministries (4 Stars, Transparency Grade: C), Safe Harbor of NC, Inc.  (1 Star, Transparency Grade: A), World Mission Prayer League (WMPL) (Up 3 to 4 Stars, Transparency Grade: C), CITA, Inc.  (Down 2 to 1 Star, Transparency Grade: D), Dallas Life (Down 4 to 3 Stars, Transparency Grade: A), Eureka Rescue Mission (Down 3 to 2 Stars, Transparency Grade: D), Gospel Rescue Mission Inc.  (Up 3 to 4 Stars, Transparency Grade: A), Jericho Road Ministries (Up 2 to 3 Stars, Transparency Grade: A), Key Life Network, Inc.  (Up 3 to 4 Stars, Transparency Grade: A), Rescue Ministries of Mid-Michigan (4 Stars, Transparency Grade: From D to C), Sunrise Mission Inc (Down 4 to 3 Stars, Transparency Grade: D), The Foundry Ministries (Down 5 to 4 Stars, Transparency Grade: C)
Drop A Dime On Us.  Do you have a story idea for MinistryWatch?  If so, send us an email.  A lot of the stories we do originate from our readers and listeners.  They send us news tips, press releases, emails, questions, and links.  So, if you have a story you'd like us to cover, or a ministry that you think needs a closer look, please email us.  Our email is [email protected].  That will come directly to my desk, and we'll take it from there.  
Salary Data Now In MinistryWatch Database.  We now have salary information for nearly 5,000 executives from more than half of the ministries in the MinistryWatch 1000 database.  So check out this new addition by clicking on the red button at the top of this page, or click here.  That takes you to our database.  The search engine is right there, and you can type in the name of a ministry you're interested in and our profile will pop right up – now, with compensation information for the top executives.
Audio Version of Faith-Based Fraud Now Available. Thanks to those of you who made my new book Faith-Based Fraud a best-seller in several Amazon categories this week.  It's now available in paperback and e-book versions.  To get your copy, click here.  This week, the new audio version released.  You can get that from Audible by clicking here.  
MinistryWatch Video.  A reminder that we have created a short (3.5 minutes) video that explains what we do here at MinistryWatch, and why.  If you're new to MinistryWatch, I hope you'll check it out.  To find it, click here.
MinistryWatch EXTRA Episode: The Making of "The Rise and Fall of Mars Hill." These mid-week "Extra" episodes are a chance for us to go deep with a particular topic, and this week we have Mike Cosper on the program.  Mike is the host, producer, and writer for "The Rise and Fall of Mars Hill," a podcast that has become a phenomenon.  Listen here.
On This Date at MinistryWatch.  TWO YEARS AGO:  On Jan. 29, 2020, Willow Creek Community Church confirmed allegations of inappropriate behavior by Gilbert Bilezikian – known as "Dr. B."  Bilezikian had been a key figure in the early days of the influential church.  Read more here.  ONE YEAR AGO:  On January 28, 2021, MinistryWatch reported that pastors at Hillsong Church used prepaid expense cards funded by member donations to finance lavish lifestyles.  This story ended up being the first of many about Hillsong that have ultimately resulted in the removal of founder Brian Houston from leadership there.  Read more here.