Weekly Review

ECFA Membership Changes, MinistryWatch Database Changes, Ron Sellers on the Podcast, and MinistryWatch Wants Your Tips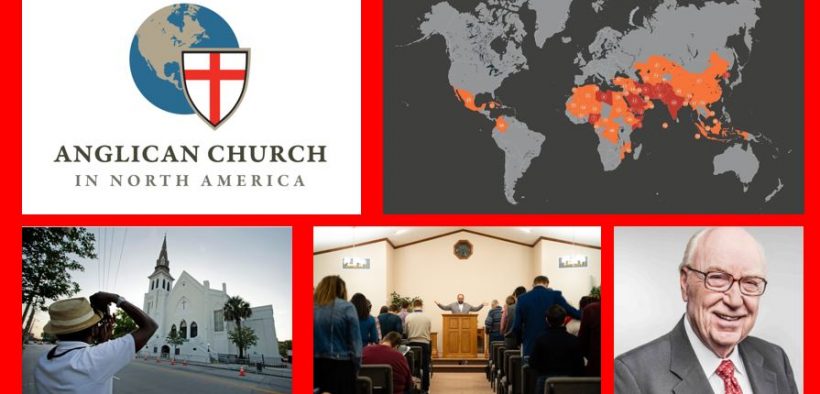 ECFA Changes.  The following organizations have had membership status changes in the Evangelical Council for Financial Accountability.  ADDITIONS: None  REMOVALS: None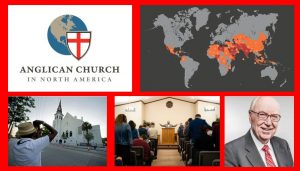 On the Podcast:  On today's program, an update in our ongoing coverage of the Bible translation industry.  We check in on a new way of translating the Bible that could disrupt the industry.  Also, you may have heard the expression "It ain't the crime, it's the coverup."  Pastors and ministry leaders are learning that the hard way.  We'll explain.  We begin today with new developments in the sex abuse case plaguing the Anglican Church in North America.  You can hear the podcast on iTunes, Spotify, Stitcher, and other podcast apps, or you can simply click here.
A Guide To Giving For Disaster Relief.  When disaster hits, Christians give.  But where they give can make a big difference?  Which organizations are most effective in these post-disaster situations?  MinistryWatch has published a list of organizations that are doing relief work and which have an "A" Transparency Grade and a 3-, 4-, or 5-star rating for Financial Efficiency.  It's a list of about 30 ministries, and you can find it on the front page of our website.  I'll also include a link in the show notes to this program.  Link to list HERE.
MinistryWatch 1000 Database Changes.  MinistryWatch now has more than 1,000 ministries in its database. These ministries represent more than $35-billion in total revenue, most of that donor revenue from evangelicals. The following ministries have their profiles updated with the most recent year's financial data. The Financial Efficiency rating of each ministry is in parenthesis. If this rating represents a change from the previous year, that change is noted: Haven of Rest Ministries, Inc. (2 Stars, Transparency Grade: Vision House (2 Stars, Transparency Grade: A), VisionTrust International (3 Stars, Transparency Grade: A), Whosoever Gospel Mission (3 Stars, Transparency Grade: A), CITA, Inc.  (Up 1 to 2 Stars, Transparency Grade: D), Cookson Hills Christian School (Up 2 to 3 Stars, Transparency Grade: A), Denver Rescue Mission (Up 3 to 4 Stars, Transparency Grade: A), Dream Center Foundation (Down 5 to 4 Stars, Transparency Grade: D), Fellowship Christian School – Roswell, GA (Up 2 to 3 Stars, Transparency Grade: A), Groton School (Up 1 to 2 Stars, Transparency Grade: D), Samaritan's Purse / Operation Christmas Child / Franklin Graham (Down 3 to 2 Stars, Transparency Grade: A), The Foundry Ministries (Up 4 to 5 Stars, Transparency Grade: C), Thru the Bible Radio Network (4 Stars, Transparency Grade: From C to D), Topeka Rescue Mission (4 Stars, Transparency Grade: From D to C), Union Rescue Mission, Los Angeles (Up 2 to 3 Stars, Transparency Grade: A). The following ministry has been added to the MinistryWatch database with the most recent year's financial data: Accelerated Christian Education Ministries (1 Star, Transparency Grade: D)
Access to MinistryWatch content is free.  However, we hope you will support our work with your prayers and financial gifts.  To make a donation, click here.
Drop A Dime On Us. Do you have a story idea for MinistryWatch?  If so, send us an email.  A lot of the stories we do originate from our readers and listeners.  They send us news tips, press releases, emails, questions, and links.  So, if you have a story you'd like us to cover, or a ministry that you think needs a closer look, please email us.  Our email is [email protected].  That will come directly to my desk, and we'll take it from there.
Salary Data Now In MinistryWatch Database. We now have salary information for nearly 5,000 executives from more than half of the ministries in the MinistryWatch 1000 database.  So check out this new addition by clicking on the red button at the top of this page, or click here.  That takes you to our database.  The search engine is right there, and you can type in the name of a ministry you're interested in and our profile will pop right up – now, with compensation information for the top executives.
Audio Version of Faith-Based Fraud Now Available. Thanks to those of you who made my new book Faith-Based Fraud a best-seller in several Amazon categories this week.  It's now available in paperback and e-book versions.  To get your copy, click here.  This week, the new audio version released.  You can get that from Audible by clicking here.
MinistryWatch Video.  A reminder that we have created a short (3.5 minutes) video that explains what we do here at MinistryWatch, and why.  If you're new to MinistryWatch, I hope you'll check it out.  To find it, click here.
MinistryWatch EXTRA Episode: "Church is Boring…And Other Myths."  These mid-week "Extra" episodes are a chance for us to go deep with a particular topic, and this week we have back on the program pollster Ron Sellers of Grey Matter Research.  A new survey has found that most evangelical church-goers are actually pretty satisfied with their church.  Listen here.
On This Date at MinistryWatch. TWO YEARS AGO:  On Jan. 17, 2020, MinistryWatch reported that an Atlanta church, Vision Church, had hired a psychic to be on its staff.  Read more here.  ONE YEAR AGO: On January 15, 2021, MinistryWatch reported that celebrity pastor KirbyJon Caldwell had been sentenced to six years in prison for his role in a financial fraud.  Read more here.