Weekly Review

ECFA Membership Changes, MinistryWatch Database Changes, "Evangelicals And Giving" on the Podcast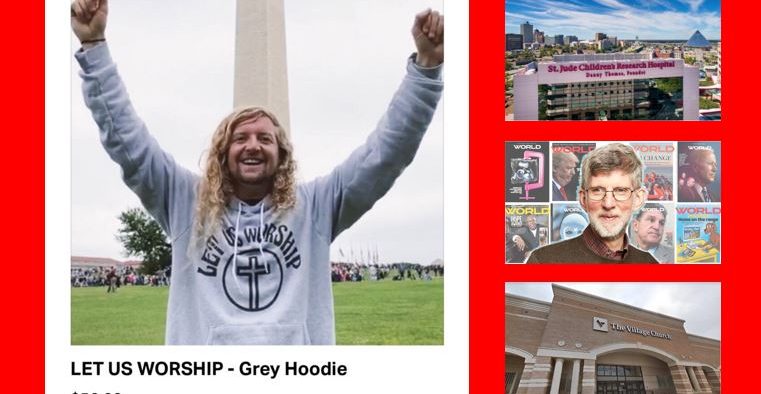 ECFA Changes.  The following organizations have had membership status changes in the Evangelical Council for Financial Accountability.  ADDITIONS: None  REMOVALS:  None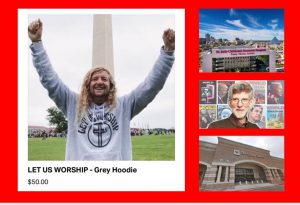 On the Podcast:  Each week, MinistryWatch brings you news about Christian ministries, as well as the latest in charity and philanthropy, news that we examine from a Christian worldview perspective.  Our goal is to help us become better stewards of the resources God has entrusted to us.  On today's program, we look at St. Jude's Children's Hospital.  It's not a Christian ministry, but a lot of evangelicals donate to the organization, and the money is not always going to help children.  We also look at a shake-up at WORLD Magazine.  Finally, I offer a few thoughts about the podcast "The Rise and Fall of Mars Hill."  We begin today with news from San Antonio, Texas, where a rally at a church has drawn criticism for its use of the controversial "Let's Go Brandon" chant, and for other reasons.  You can hear the podcast on iTunes, Spotify, Stitcher, and other podcast apps, or you can simply click here.
MinistryWatch EXTRA Episode:  Ron Sellers.  Our mid-week "Extra" episodes are a chance for us to go deep with a particular topic, and today I'm pleased to have back on the program Ron Sellers, the president of Grey Matter Research and Consulting.   Ron Sellers and I discuss a new study his organization has done in conjunction with Infinity Concepts.  That study was published a week ago, and it's called "The Generosity Factor:  Evangelicals and Giving."  You can get a copy of this nearly 40-page report here.  Listen here.
MinistryWatch Database Changes.  The MinistryWatch 1000 tracks 1000 of the largest Christian ministries in the country. These ministries represent more than $36-billion in total revenue, most of that donor revenue from evangelicals. The following ministries have their profiles updated with the most recent year's financial data. The Financial Efficiency rating of each ministry is in parenthesis. If this rating represents a change from the previous year, that change is noted: China Outreach Ministries, Inc.  (Up 2 to 3 Stars, Transparency Grade: Medical Ambassadors International (3 Stars, Transparency Grade: A), TCM International Institute, Inc.  (Down 2 to 1 Star, Transparency Grade: C), Asian Access Life Ministries (Down 2 to 1 Stars, Transparency Grade: A), Eternal Word Television Network, Inc.  (Up 3 to 4 Stars, Transparency Grade: D), Show Hope (Down 3 to 2 Stars, Transparency Grade: A), Tech Team Advantage (Up 1 to 2 Stars, Transparency Grade: D). The following ministry has been added to the MinistryWatch database with the most recent year's financial data: Advocates for Community Transformation (1 Stars, Transparency Grade: A), Family Connections Christian Adoptions (3 Stars, Transparency Grade: A), Free the Oppressed dba Free Burma Rangers (5 Stars, Transparency Grade: A), International Christian Adoptions (4 Stars, Transparency Grade: A), River Radio Ministries / One Connection Media Group (2 Stars, Transparency Grade: A), Timber Bay / Youth Investment Foundation (4 Stars, Transparency Grade: A)
Access to MinistryWatch content is free.  However, we hope you will support our work with your prayers and financial gifts.  To make a donation, click here.
Salary Data Now In MinistryWatch Database. We now have salary information for 3,000 executives from about half of the ministries in the MinistryWatch 1000 database.  So check out this new addition by clicking on the red button at the top of this page, or here.  That takes you to our database.  The search engine is right there, and you can type in the name of a ministry you're interested in and our profile will pop right up – now, with compensation information for the top executives.
Audio Version of Faith-Based Fraud Now Available. Thanks to those of you who made my new book Faith-Based Fraud a best-seller in several Amazon categories this week.  It's now available in paperback and e-book versions.  To get your copy, click here.  This week, the new audio version released.  You can get that from Audible by clicking here.
MinistryWatch Video.  In closing, a reminder that we have created a new, short (3.5 minutes) video that explains what we do here at MinistryWatch, and why.  If you're new to MinistryWatch, I hope you'll check it out.  To find it, click here.
On This Date. Two years ago this week (Nov. 21, 2019), an independent report into the operations of Harvest Bible Chapel found "massive corporate governance failure apparently developed over several years" at the church primarily because of its former senior pastor, James MacDonald.  Read more here.