Weekly Review

Cru in the Ministry Spotlight, "Why Good Leaders Go Bad" on the Podcast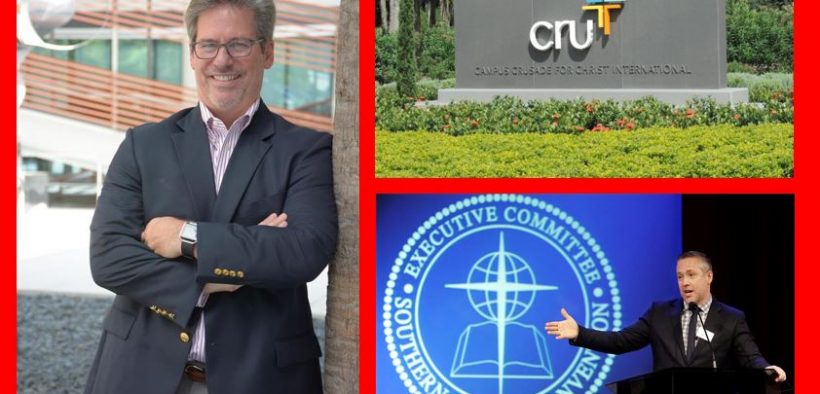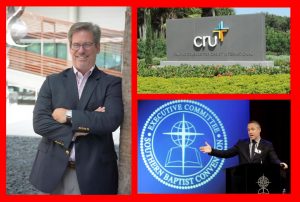 In The Ministry Spotlight.  Each week, MinistryWatch selects a ministry from our database to spotlight.  We do this so you can see some of the powerful information we have in our database, information we hope will inform your giving decisions.  This week we shine our spotlight on Cru, formerly known as Camus Crusade for Christ.  Cru is one of the largest Christian ministries in the world, with revenue exceeding $640-million.  Rod Pitzer, who was on the MinistryWatch staff for many years, is compiling these Ministry Spotlights for us. Read this week's Ministry Spotlight, click here.
On Today's MinistryWatch Podcast.  Each week, MinistryWatch brings you news about Christian ministries, as well as the latest in charity and philanthropy, news that we examine from a Christian worldview perspective.  On today's program, the Southern Baptist Convention expels four churches.  We'll explain why.  And some Christian leaders don't take kindly to journalists writing about them.  We'll discuss their practice of doxing these journalists later in the program.  We begin today with news that the Lifetime TV network has cancelled a Christian television program because the ministry refused to abide by the cable network's restrictions on controversial topics.  You can hear the podcast on iTunes, Spotify, Stitcher, and other podcast apps, or you can simply click here.
Why Good Leaders Go Bad On The "Extra" Podcast.  Dr. Patrick Wright, with the Center for Executive Succession at the University of South Carolina is my guest on the MinistryWatch "Extra" episode this week.  We discuss why good leaders succeed and why bad leaders fail.  Today, we talk about his new book, and a lot more.  You can hear our conversation by clicking here.
Access to MinistryWatch content is free.  However, we hope you will support our work with your prayers and financial gifts.  To make a donation, click here.
Salary Data In MinistryWatch Database. We now have salary information for 3,000 executives from about 500 of the 800 ministries in our database posted in our profiles.  So check out this new addition by clicking on the red button at the top of this page, or here.  That takes you to our database.  The search engine is right there, and you can type in the name of a ministry you're interested in and our profile will pop right up – now, with compensation information for the top executives.
ECFA Changes.  The following organizations have had membership status changes in the Evangelical Council for Financial Accountability.  ADDITIONS: None.  REMOVALS:  None.
MinistryWatch Database Changes.  MinistryWatch now has more than 800 ministries in its database.  These ministries represent more than $30-billion in total revenue, most of that donor revenue from evangelicals. The following ministries have their profiles updated with the most recent year's financial data.  The Financial Efficiency rating of each ministry is in parenthesis. If this rating represents a change from the previous year, that change is noted: Citihope International (Up 2 to 5 Stars, Transparency Grade: D), Compassion International, Inc.  (Down 3 to 2 Stars, Transparency Grade: A), Crista Ministries (2 Stars, Transparency Grade: A), Dynamic Youth Ministries (Down 4 to 3 Stars, Transparency Grade: A), Echo, Inc.  (2 Stars, Transparency Grade: From C to A), Endurance with Jan & Dave Dravecky (1 Star, Transparency Grade: From C to D), Christian Relief Fund (Down 4 to 3 Stars, Transparency Grade: A), Christian Research Institute / CRI / Hank Hanegraaff (3 Stars, Transparency Grade: From C to D), Educational Resources & Referrals China (3 Stars, Transparency Grade: From C to A), EQUIP Leadership, Inc.  (2 Stars, Transparency Grade: From C to A), InterFACE Ministries / IFACE (Up 3 to 4 Stars, Transparency Grade: A), Nazarene Compassionate Ministries, Inc.  (Down 5 to 4 Stars, Transparency Grade: A), WorldVenture (Down 5 to 4 Stars, Transparency Grade: C). The following ministries have been added to the MinistryWatch database with the most recent year's financial data: Not For Sale (2 Stars, Transparency Grade: C)