Weekly Review

COVID Shutdowns Result in Food Shortages, Facebook Imposes New Restrictions on Political Ads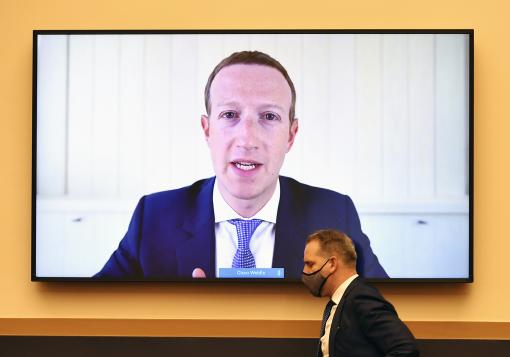 A Cruel Consequence of Economic Shutdowns. According to a report in WORLD Magazine, "In Burkina Faso, 12 million people, more than half the country's population, will not have enough food to eat this year."  WORLD gets this information from Issaka Kiemtore, the national director of Compassion International there, and one of the many Christian organizations mobilizing to deal with COVID-induced food shortages around the world.  Increased food insecurity, much of it brought about by disruptions in the global food distribution chain, are one of the cruelest and costliest consequences of an economic shutdown.  To read more about this problem, and how Christian ministries are responding, click here.
Silencing Inconvenient Speech. Facebook CEO Mark Zuckerberg announced this week several changes planned as the U.S. election approaches.  Zuckerberg said Facebook would post information for voter registration to the top of its page, suppress posts that could prevent people from heading to the polls, and block new political ads in the seven days before the vote.  It's that last change that has people concerned.  Zuckerberg said he would block new political ads because the company needed time to fact-check them before they ran.  Free speech advocates said the new restriction amounted to censorship of political speech.  Facebook, as a private company, is not required to allow equal access to its platforms.  However, if Facebook gets in the habit of limiting "inconvenient speech," some fear those restrictions might spill over into restricting any speech with which executives at Facebook don't agree.
On Today's Podcast.  Each week, MinistryWatch brings you news about Christian ministries, as well as the latest in charity and philanthropy, all designed to help us become better stewards of the resources God has entrusted to us.  On today's program, updates to ongoing stories involving Jerry Falwell Jr. and megachurch pastor John MacArthur.  We'll have the latest.  Also on today's program, another church in California could be fined more than $25,000 for its defiance of COVID restrictions.  And Campus Crusade for Christ – now known as CRU and one of the largest Christian ministries in the country – gets only the third new leader in the organization's history.  You can hear the podcast on iTunes, Spotify, Stitcher, and other podcast apps, or you can simply click here.
MinistryWatch Extra with Brian Kluth.  A quick reminder that we are now posting a second podcast episode each week.  Natasha Smith and I will continue our weekly roundup of the week's MinistryWatch news, posted each Friday.  The extra episode will be an interview with a writer or leader of a ministry we have a reporting partnership with.  This week's guest is Brian Kluth.  Brian has been called "America's Giving Guy" because of his work to help Christians become more generous.  Brian says people aren't born generous, and even when they are born again, that doesn't automatically make them generous.  Generosity is learned.  Generosity grows as we grow as a Christian.  Brian Kluth's books and devotionals on generous giving have sold more than a million copies and have been translated into more than 40 languages and used in more than 100 countries.  To learn more, or to listen, click here.
ECFA Changes.  The following organizations have had membership status changes in the Evangelical Council for Financial Accountability.  ADDITIONS: 4D Ministries (Monument, Colo.), Winchester Rescue Mission (Winchester, Va.), Bible2School (Lancaster, Pa.), ZimZam Global (Phoenix, Ariz.), Church For All Nations (Tacoma, Wash.), Knox Pregnancy Services (Mt. Vernon, Ohio), IMD International (LaSalle, Colo.), Crossroads Kids Club (St. Charles, Ill.), Parkgate Health Services (Tupelo, Miss.), Nashville First Baptist church (Nashville, Tenn.), Ft. Wayne Rescue Mission Ministries (Ft. Wayne, Ind.), The Fostering Collective (Tyler, Tex.), Family Empowerment Centers of Chicago (Chicago, Ill.)  REMOVALS:  None
MinistryWatch Rating Changes. The following ministries have their profiles updated with the most recent year's financial data.  The Financial Efficiency rating of each ministry is in parenthesis. If this rating represents a change from the previous year, that change is noted: Alberto Mottesi Evangelistic Assoc., Inc.  (Up from 3 to 4 Stars, Transparency Grade: D), Ambassadors for Christ International, Inc. / AFCI (4 Stars, Transparency Grade: A), Berean Bible Society (2 Stars, Transparency Grade: N/A), Bible Basics International (1 Star, Transparency Grade: N/A), Bible Pathway Ministries (3 Stars, Transparency Grade: D), Christian Renewal Ministries, Inc.  (3 Stars, Transparency Grade: D), Christian Working Woman / Mary Whelchel (5 Stars, Transparency Grade: D), Trinity Forum, Inc.  (4 Stars, Transparency Grade: C), World Evangelistic Enterprise Corporation (Up from 1 to 2 Stars, Transparency Grade: C)