Weekly Review

Churches Sue Gov. Newsom, Non-Profits Suffering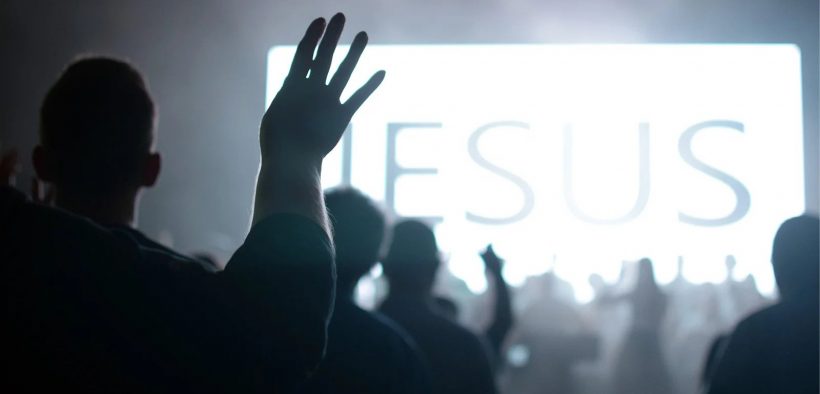 Churches Suing California Governor. Three evangelical churches in California have sued Gov. Gavin Newsom for banning singing and chanting in places of worship but permitting such activities elsewhere.  The state's July 13 order about COVID-19 permits worship services as well as fitness centers, hotels, shopping malls and protests to remain open or active in Mendocino and Butte counties, where the suing churches are located.  "Singing and chanting, however, is only banned in places of worship," says the 20-page complaint filed Wed., July 15, in a federal district court by the American Center for Law and Justice and two other legal groups.  Calvary Chapel Ukiah, Calvary Chapel Fort Bragg and River of Life Church in Oroville asked the court to halt officials in the state and their counties from enforcing the orders that call for no singing in houses of worship.
Florida Non-Profits Hurting. The data are from a single state, Florida, but they're disturbing.  According to a survey from Florida International University's Jorge M. Perez Metropolitan Center in Miami, non-profits in the Sunshine State are feeling the heat.  According to the Non-Profit Times, "Anticipated revenue is down, layoffs are up and the basic ways they conduct business are changing dramatically."  The survey says more than seven in 10 say the COVID-19 crisis has led to employees working remotely, with 66 percent having embraced providing virtual services to their clients. Just fewer than 29 percent have reduced hiring, while another 17 percent implemented salary reductions. Only 8 percent report hiring new staff to increase capacity in response to the pandemic.  The Non-Profit Times concludes: "Perhaps most disturbingly, nearly one-quarter have ceased operations due to COVID-19, although the survey did not distinguish between those that had temporarily suspended their activities and those that have folded completely."
On Today's Podcast.  Each week, Natasha Smith (no relation!) and I bring you news about Christian ministries, as well as the latest in charity and philanthropy, all designed to help us become better stewards of the resources God has entrusted to us.  On today's program, the Paycheck Protection Protection Program was designed to save jobs at organizations that didn't have the money to pay its staff.  But some churches and Christian ministries that are flush with cash took the money.  We'll take a closer look.  Also on today's program, the Wheaton College chaplain that was fired last week is this week answering the charges against him.  And today's Generous Living story is about a Silicon Valley couple that is giving away one of that world's most coveted prizes:  equity in the companies they are helping to build. You can hear the podcast on iTunes, Spotify, Stitcher, and other podcast apps, or you can simply click here.
ECFA Changes.  The following organizations have had membership status changes in the Evangelical Council for Financial Accountability.  ADDITIONS: Kingsland Baptist Church (Katy, Tex.), New Hope Church (San Diego, Calif.), No Longer Bound (Cumming, Ga.), Reality SF (San Francisco, Calif.), Fulaa Lifeline International (Annandale, Va.), A Hope Center (Ft. Wayne, Ind.), Fellowship of Evangelical Churches (Ft. Wayne, Ind.), Midland's Open Door (Midland, Mich.)  REMOVALS: None
MinistryWatch Rating Changes. The following ministries have their profiles updated with the most recent year's financial data.  The Financial Efficiency rating of each ministry is in parenthesis. If this rating represents a change from the previous year, that change is noted: Food for the Hungry, Inc. (3 Stars, Transparency Grade: C), Free Wheelchair Mission (FWM) (3 Stars up from 2, Transparency Grade: A), Giving Children Hope (5 Stars, Transparency Grade: N/A), Heifer Project International (1 Star, Transparency Grade: C), InFaith fka: American Missionary Fellowship (3 Stars, Transparency Grade: A), MAP International (5 Stars, Transparency Grade: A), MARS Hill Broadcasting Co, Inc. (2 Stars, Transparency Grade: A), Medical Teams International (MTI) (4 Stars, Transparency Grade: A), Mennonite Central Committee (3 Stars, Transparency Grade: D), Mercy Medical Angels fka Mercy Medical Airlift (5 Stars, Transparency Grade: C), Truth for Life (3 Stars, Transparency Grade: A)