Two Plead Guilty in Fraud Scheme Involving Christian Post and Olivet University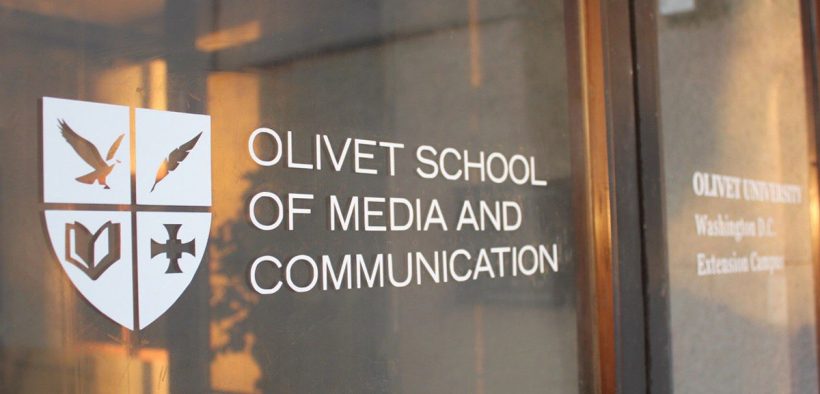 Building the kingdom of heaven on earth apparently costs a ton of money, as leaders of businesses and ministries linked to controversial Korean pastor and self-proclaimed "Second Coming Christ" David Jang have found out. 
On Valentine's Day, former executives from two Jang- affiliated enterprises pleaded guilty to a $35 million money laundering and fraud scheme after long denying any guilt and claiming that their companies were not connected to each other or to Jang. 
Pleading guilty were Etienne Uzac, who was a co-owner of IBT Media, which purchased the magazine Newsweek in 2013 after it had fallen on hard times, and William C. Anderson of Christian Media Corporation, owner of the Christian Post, which claims to be the world's top Christian website. 
The fraud charges came from a lengthy investigation by the Manhattan District Attorney's office, which in November 2018 charged four individuals and four organizations that are part of Jang's network with a range of financial violations. 
Both Christian Media Corporation and Olivet University were charged with five counts: 
Money Laundering in the Second Degree, a class C felony, two counts

 

Scheme to Defraud in the First Degree, a class E felony, one count

 

Conspiracy in the Fourth Degree, a class E felony, one count

 

Falsifying Business Records in the First Degree, a class E felony, two counts

 

Criminal Contempt in the Second Degree, a class E felony, one count

 
Anderson, who was the Post's senior executive from 2010 to 2018 as well as an Olivet Trustee, was also charged with contempt for failing to turn over subpoenaed documents. 
(Jang's Olivet University has no relationship to Olivet Nazarene University in Illinois or Olivet College in Michigan. Various media reports cite different dates for its founding: 1992, 2000, and 2004.) 
In a statement, Manhattan DA Cyrus Vance Jr. said the crimes were part of "a massive fraud scheme through which a group of sophisticated criminals illegally moved tens of millions through our Manhattan marketplace by brazenly overstating the financial health of their companies." 
Multiple Charges for Multiple Jang-related Entities 
The investigation by the DA's Major Economic Crimes Bureau found that Jang's various companies and organizations engaged in sham transactions, illegally transferred funds between different organizational accounts, and tried to mask the funds' origins. IBT allegedly created a fake accountant named Karen Smith, complete with phone number and e-mail address, who misrepresented that company's financial health. 
A large chunk of the transferred funds was used to fund day-to-day operations at Olivet, as well as further land purchases by Jang affiliates. 
Olivet, which has campuses in California and New York, allegedly had its own fictional accountant. "Lynn Chen" painted a rosy picture of university finances so it could apply for further loans to cover expenses. 
According to a 2018 Christianity Today story, the bulk of Olivet's student body consists of Asian students using visas to study in the US. 
An exhaustive 2014 investigation published in Mother Jones explored Olivet students' routine abuse of both F-1 student visas and F-2 visas for spouses and dependents. 
F1 visas restrict how many hours students can work, while F-2 people with visas cannot work at all. But Mother Jones found many Olivet students working long hours for little pay at various Jang related entities. As these companies hired more "secular" workers, those working illegally feared exposure. 
On the Radar
Jang, also known as Pastor David, or PD, has been controversial for decades thanks to: 
His 

theology, including 

claims that that he is a second Christ come to earth to complete Christ's unfinished work;

 

His strategy for world domination through 

mass 

media properties, a strategy he borrowed from fellow Korean 

Sun Myung

 Moon

's Unification Church, which owns 

T

he Washington Times

. (According to Mother Jones, Jang

 joined a Unification Church as a student, rose to the rank of executive director of a UC student organization, ran a UC theological institute which later became Sun Moon University, and married his wife in 1975 in one of Moon's mass weddings.)

 

And his zeal in punishing critics, a strategy of intimidation and litigation 

it seems he 

borrowed from Scientology.

 
In 2012, Christianity Today investigated Jang for an article entitled "The Second Coming Christ Controversy" by Ted Olsen and Ken Smith. They wrote: 
David Jang has become an increasingly influential figure in Asian and now American evangelicalism. He and his followers have founded media outlets and a Christian college and are key influencers in the World Evangelical Alliance. But many say he leads a group that has encouraged the belief that he's the 'Second Coming Christ.' 
The story may have interfered with Olivet's plans to purchase the Southern Baptist Convention's money-losing Glorieta Conference Center in New Mexico. 
In 2012, the SBC asked the National Association of Evangelicals to investigate whether Olivet would be a theologically compatible owner for the 2,100-acre facility. After NAE delivered its report, the SBC decided not to sell to Olivet. 
The Christian Post hit back, publishing a deceptive story headlined: "Christianity Today Writer Ken Smith Is Founder of a Company Fined for Deceptive Business Practices; With Child Porn Ties."  
The Post article didn't mention The Post's ties to Jang. 
And in 2018, two editors and reporter at Newsweek were fired after they started investigating their employer's finances. 
Southern Evangelical Seminary president Richard Land, who has served as a Christian Post executive editor and opinion writer, told Christianity Today he knew nothing about the publication's finances, and praised his coworkers for their "sterling character and commitment." 
Other advisors to The Christian Post have included:  Rev. Mark Creech, Dr. Robert P. George, Dr. Bishop Harry R. Jackson Jr., Dr. Dan Kimball, Johnnie Moore, and Penny Young Nance.