Thanksgiving Greetings from MinistryWatch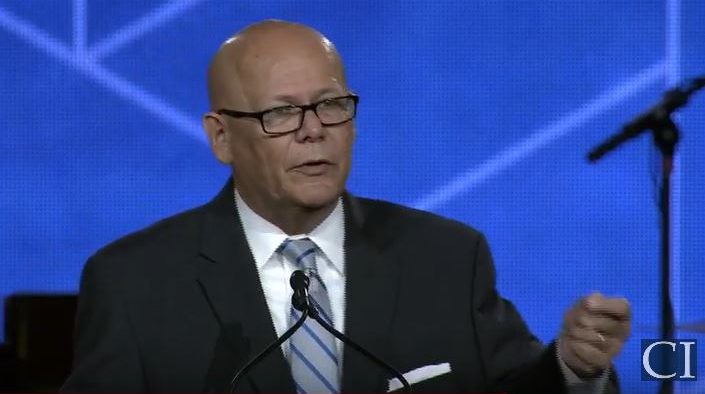 To The Supporters of MinistryWatch:
This time last year, I was barely one month into my tenure as the new president of MinistryWatch.  
Though MinistryWatch had a two-decade history, it had – in recent years — gone silent.  But thanks to the vision of our founders Rusty and Carol Leonard, and a "start-up" gift from a significant donor, MinistryWatch is back!  This past year – despite the challenges of the COVID pandemic – we had one of the best years in our history.
Indeed, because of donors like you, MinistryWatch has grown dramatically.  Here are just a few indicators of that growth:
Nearly 100,000 people now receive our daily emails.

Our redesigned website is now on a pace to have more than 1.5-million page views in 2020.

Our work has been cited by The Washington Post, WORLD Magazine, Christianity Today, BreakPoint, The Roys Report, Religion Unplugged, NPR, and other leading media outlets.

Our new podcast now has more than 1000 weekly listeners, and it is growing by the month.

Our ministry database now more than 700 ministries, representing more than $30-billion in annual giving.

We have updated our Financial Efficiency Ratings and Transparency Grades to make them easier to understand and more helpful to donors.
But these milestones, while important, are not nearly so important to me as the feedback I'm getting from people like you, telling me that you are using the articles we write and data we crunch to help you become better stewards and more strategic givers.  Feedback like this:
I utilize MinistryWatch to help me be a better steward.  Thank you. –JoElaine, Washington
While MinistryWatch may not be winning popularity contests among some ministry leaders, please be reassured that the constituents of those ministries appreciate your work. –Lucas, Dallas
Living in a nursing home in Georgia, your materials really help my isolation, providing real facts confronting Christians and Christianity throughout the world.  Stay the course.  Grace & Peace. –Charles, Atlanta
You provide a very important service for the Christian community. –Ron, Albuquerque
Congratulations on your growth with MinistryWatch, and many thanks for this very vital job you do working so hard to keep ministries honest! –David, Vancouver
I was introduced to you when I served on the Missions Committee at my church.  Today, you helped me find an organization with five stars who helps persecuted Christians, those who are near and dear to my heart.  God bless and keep you all, and thank you again for all that you do. –Betsy, Jacksonville
As we grow our writing team, we will do more aggressive and more frequent MinistryWatch investigations, as well as more profiles of great Christian ministries worthy of our financial support.  We will also continue to grow our database.  Our goal is to have 800 ministries in our database by this time next year.
All of the above is to say that on this Thanksgiving, I'm thankful for you.  Your prayers and financial gifts are an encouragement to us, and they allow us to continue our work for the Gospel.  Thank you for your generous support.  
If there is ever anything I can do to support you or your family, I hope you will not hesitate to email or call.  My email address is [email protected].  My personal cell number is 704-661-9137.
Grace and Peace,
Warren Smith
President
MinistryWatch