Texas Megachurch Announces Decision to Leave United Methodist Denomination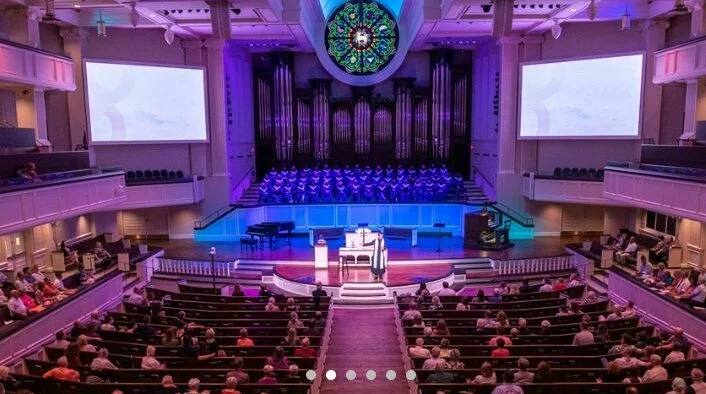 A Dallas-area church with more than 6,500 members said it will disaffiliate with the United Methodist Church and will remain independent while it investigates alliances with other Methodist denominations.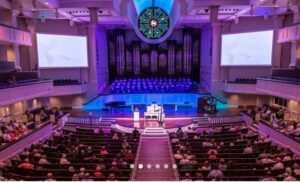 Senior Pastor Arthur Jones of St. Andrew United Methodist Church of Plano, along with Kathy King, chair of the church's executive committee, said in a post on the church's website that founding pastor Robert Hasley began to consider disaffiliation "years ago" and asked a group of lay leaders to "monitor the inevitable fragmenting of the United Methodist Church."
Hasley, who served the church for 36 years, died of cancer in July at age 70. However, the church said, lay leaders were able to watch a video that he had recorded in May sharing his view that disaffiliation was necessary.
The decision to disaffiliate was made by the church's executive committee and was not put to a vote by the congregation. 
Many conservative congregations nationwide have left the UMC in recent months or are in the process of leaving because they disagree with the denomination's stance on issues including same-sex marriage and the ordination of openly gay pastors. 
At least 500 UMC churches in Texas, including four of the top six by membership, have left or are leaving. St. Andrew's is the seventh-largest church in the state.
Access to MinistryWatch content is free.  However, we hope you will support our work with your prayers and financial gifts.  To make a donation, click here.
"Bluntly, the basic structure of the UMC will be even more labored after these disaffiliations, and we expect the number to grow," the post said. "So, while we have been prayerfully studying this for years, the time has come for St. Andrew to decide its own path."
The church will be renamed St. Andrew Methodist and operate as an independent Methodist church while seeking partnerships and accountability with other "like-hearted" churches, the leaders said. 
They also pointed out that the UMC is just one of 80 Methodist denominations that are part of the World Methodist Council, and that while the UMC has only been in existence since 1968, Methodism dates to the 1700s and has seen "a variety of realignments within Methodist denominations over that time."
"We will be looking to create affiliations with those who also desire greater accountability with more efficient systems and structures than we have had with the UMC," they said. "We do not desire long-term independence. Instead, we want to take the time to fully explore the right affiliations to ensure our church can remain mission focused and step into the future." 
The letter said the day-to-day operations of the church will not be affected.
"To steal a line from our founding pastor that is so true in this and every moment when we trust in the Lord, 'Everything is gonna be alright,'" the post concluded.