Tennessee Baptists Vote Unanimously to Eradicate Sexual Abuse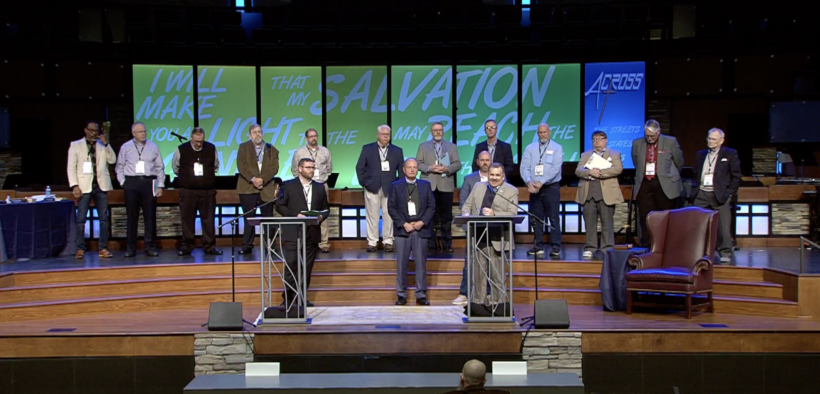 On Tuesday, members of the sexual abuse task force appointed by the Tennessee Baptist Convention pushed for churches across the state to adopt a series of recommendations to prevent sexual abuse.
The next day, Tennessee Southern Baptists voted unanimously to condemn sexual abuse and urge their churches and institutions to implement resources to end abuse.
One year ago, during the Tennessee Baptist Convention's last meeting, the voting delegates from local churches authorized a recommendation to create a task force dedicated to strategizing sexual abuse prevention and response practices.
The task force, composed of Baptist physicians, therapists, student and children's ministers, and pastors, set to evaluate how the Tennessee Baptist Convention responds to allegations and how they plan to put an end to sexual abuse.
The Tennessee Baptist Convention is a state association of the Southern Baptist Convention (SBC), the largest Protestant denomination in the United States. The Tennessee Baptist Convention meets for a two-day "Summit" every year.
The SBC has wrestled with sexual abuse controversies for years and increased action after the Houston Chronicle published its 2019 investigation that disclosed over 700 sexual abuse victims in Southern Baptist churches.
Access to MinistryWatch content is free.  However, we hope you will support our work with your prayers and financial gifts.  To make a donation, click here.
Around 773 messengers registering from about 421 churches gathered at Bellevue Baptist Church in Cordova for this year's Tennessee Baptist Convention Summit.
Bellevue Baptist faced scrutiny over the years for how its leaders handled a sexual abuse case of an assistant pastor who confessed in 2006 that he had sexually abused his son, a minor. Bellevue's Lead Pastor Steve Gaines allegedly heard the confession but waited six months to report it.
The occurrence was one of several recorded in a 205-page list from Guidepost Solutions detailing how leaders in the Nashville-based SBC mishandled abuse reports and mistreated survivors. Gaines, SBC president from 2016-2018, was one of several notable convention leaders mentioned in the report.
Bellevue Church also settled a lawsuit in 2020 that claimed James A. Hook, a part-time staff member, groomed and abused a teenage volunteer.
In June, former SBC Presidential candidate Robin Hadaway acknowledged hesitancy to spend millions that might have gone to support missions activities instead of reforms to avert abuse. However, he admitted, "In this instance, our church members and churches understand that we need to fulfill our obligations to carry on to implement the recommendations that the committee sees fit."
​​The day before the resolution passed at the Convention, members of the task force shared a booklet of resources and a website for churches and organizations to utilize in assisting them to practically address and prevent sexual abuse.
The webpage, titled "Abuse Resources," is located in the "Church Resources" tab on the Tennessee Mission Board's website and lists six abuse response documents (counting the booklet), including a checklist to assess church leadership's progress after learning of an allegation and a PDF listing 12 things the church can do to protect minors.
Additionally, there is a link to a 32-minute podcast episode discussing protecting children from sexual abuse and a few articles from Baptist and Reflector advocating that churches must respond promptly and biblically to claims and that background checks are a necessity, not an option.
"We believe it is a starting place for church leaders who care, a foundational opportunity for churches to review the safety provided to those who enter their property and attend their ministry events," the site reads.
The vote to eradicate sexual abuse was accompanied by a call to personal and collective revival followed by the resolution to oppose "socially-created sexual identities" through gender transition and building casinos in Tennessee.