Stanley's In Touch Ministries Continues Steady Growth, Experiences Surplus in Assets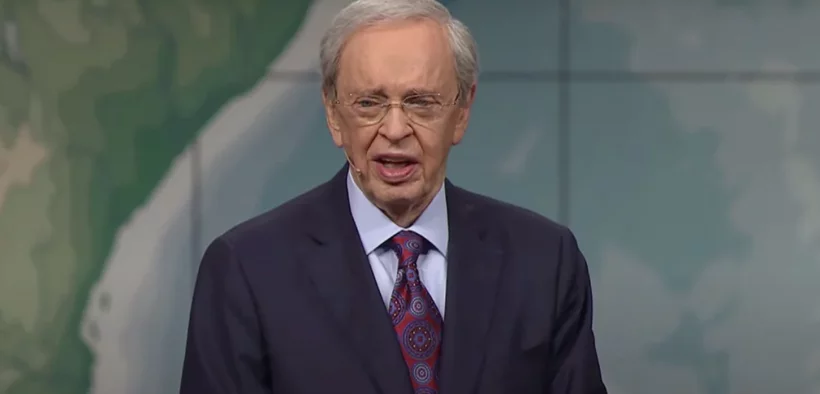 In Touch Ministries, the outreach of long-time Baptist pastor Dr. Charles Stanley, continues to grow despite Stanley approaching 90 years of age. The ministry's 2019 revenue topped $97-million.  And since 2015 the organization has seen more than a tripling of its cash assets.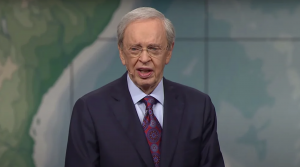 According to In Touch's 2015 Form 990, it had $13 million in cash assets and its most recent posted Form 990 (2019) shows $54 million.   Total assets for the ministry top $118-million, and net assets are about $113-million.
During the pandemic, the ministry saw cost savings while contributions remained steady. Costs for producing the In Touch program also decreased, resulting in a surplus. 
"We have been strategizing and repositioning the ministry to use the surplus by creating new ways to present the Gospel globally far into the future. Our mission remains steadfast. We want to lead people worldwide into a growing relationship with Jesus. Our methods employed are changing and increasing," In Touch President and CEO Philip Bowen wrote in an email to MinistryWatch.
He did not present specific plans for the surplus.
Bowen credits God and people's generosity because they appreciate the "trustworthy reputation" of Stanley. He said the ministry makes it a point never to ask for money. 
Access to MinistryWatch content is free.  However, we hope you will support our work with your prayers and financial gifts.  To make a donation, click here.
Though the revenue of In Touch topped $97-million in 2019, it says it spent only about $538-thousand on fundraising.
Bowen said the ministry "holds fast to the principle that 93 cents of every dollar will go directly to proclaiming His Word."
The small fundraising figure is not for direct appeals, but includes such items as the cost of a reply envelope in its magazine and staff time of those who work directly with partners related to planned or legacy giving. 
"We really attribute all growth first and foremost to God's goodness and his desire to use the ministry to further the Gospel. God has blessed the ministry of Dr. Stanley and In Touch," Bowen noted. 
In Touch is seeing new generations partner with the ministry, which Bowen credits to the "timelessness of Stanley's messages."
He also attributes the growth in part to In Touch's expanded global outreach through global broadcasting and distribution of Messenger Lab, which started as a solar-powered audio device that contains the entire bible and multiple other Christian resources and has expanded to include other devices, USB drives, and micro SD cards.
When asked if the growth in assets is attributable to sales of Stanley's books and other materials, Bowen said most of the ministry's materials are given away at no cost. 
"Sales are a low percentage of our total revenue, so I don't really think that attributes to our growth. We do sell resources by Dr. Stanley and other self-published materials. But the truth is, we give most of our resources away for free. For example, the monthly In Touch devotional magazine goes out to more than a million people and is completely free of charge," he explained.
Though nearly 90 years old, Stanley still receives a salary of $543,022.  Bowen's salary is $449,150.  The organization says a total of a dozen employees make more than $100,000. Bowen said donors rarely inquire about the size of the salaries.  The organization has 188 employees.
The independent members of the board, Gerald Wolfe, Howard Bowen (no relation to Philip Bowen), and Thomas Jarrett approve the salaries.
As part of the approval process, compensation studies are prepared by an independent compensation consultant that includes a survey of similar ministries. Also considered are cost of living requirements of the metro Atlanta area, where the ministry is located, and the responsibilities and skills required for managing and directing a global ministry.
"Without question [Stanley] and I are well-compensated, and the board and the ministry attempts to honor ministry employees at all levels with fair compensation. Even so, we believe for the vast majority of our employees, their calling to serve Christ through the ministry is paramount," Bowen said, adding that many of its employees have been at In Touch for 10 years or more.
"Not many people know this about Dr. Stanley because he would never say it himself, but he's consistently been one of the biggest donors to In Touch. Although Dr. Stanley still works for the ministry, much of his compensation is tied to an intellectual property agreement entered into decades ago that benefits the ministry immensely. Up until very recently, he waived all payments due prior to the start of each year, but recently he has not waived such payments, which is his right," Bowen pointed out.
In Touch does not list any independent contractors on its Form 990, a bit surprising for a ministry of its size. Bowen said the ministry uses vendors, including a printer for its magazine that it pays about $222,000 per month to print.  
However, the outside accountants who complete the Form 990 for In Touch determined that neither this printer nor any other outside vendors meet the requirement for disclosure. 
Aside from leading In Touch, Stanley was also pastor of First Baptist Church for more than 50 years until he retired in 2020. The church now has more than 12,000 members and estimates that millions of people around the world watch its services online, as reported by Christianity Today. He took the title of pastor emeritus upon his retirement, focusing instead on In Touch, which he founded in 1977 to share his teaching. 
In addition to pastoring the Atlanta church, Stanley was elected president of the Southern Baptist Convention in 1984 and 1985. He played a pivotal role in the so-called "Conservative Resurgence" within the denomination, according to Christianity Today.
His son, Andy Stanley, is also an influential pastor in the Atlanta area and a popular Christian author.  
MinistryWatch gives In Touch Ministries a donor confidence score of 95, meaning "give with confidence." It also receives the highest transparency grade of 'A.' It is a member of the Evangelical Council for Financial Accountability.