Salem Media Group Announces First Quarter 2021 Total Revenue of $59.4 Million

One of nation's largest Christian broadcasters shows slight increase in revenue and a return to profitability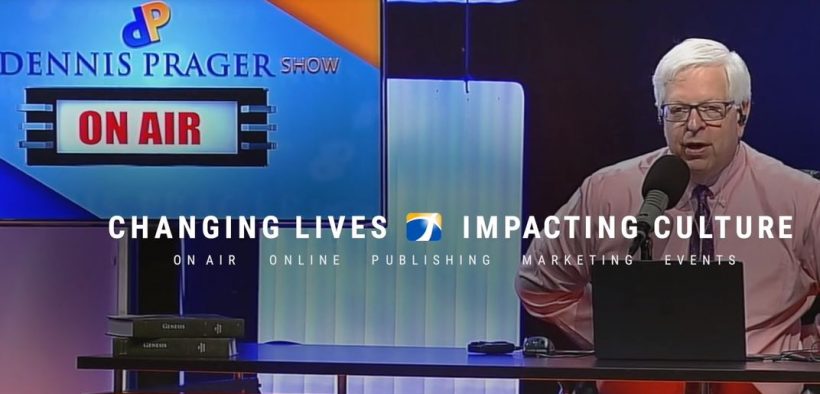 Salem Media Group, one of the largest Christian broadcasters in the country, and the only one that is publicly traded, recently released its results for the three months ended March 31, 2021.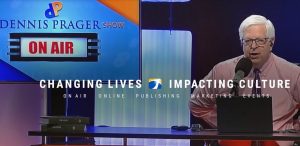 For the quarter ended March 31, 2021 compared to the quarter ended March 31, 2020, total revenue increased 1.9 percent to $59.4 million.  Total operating expenses decreased 27.9 percent to $55.0 million.  The combination of increased revenue and decreased expenses created an operating income was $4.4 million for the quarter, compared to an operating loss of $18.0 million for the same quarter a year ago.
Broadcast revenue continued to slide.  Net broadcast revenue decreased 2.5 percent to $44.0 million.  However, both digital and publishing revenue increased.  The company received $11.2 million in aggregate principal amount of Paycheck Protection Plan ("PPP") loans through the Small Business Administration that were available to our radio stations and networks under the Consolidated Appropriations Act.
Access to MinistryWatch content is free.  However, we hope you will support our work with your prayers and financial gifts.  To make a donation, click here.
Acquisitions and Divestitures
Salem continues to be actively acquiring and divesting properties.  According to a press release from the company, the following transactions were completed since January 1, 2021, or are currently pending:
On April 28, 2021, the company closed on the acquisition of the Centerline New Media domain and digital assets for $1.3 million of cash. The digital content library will be operated within Salem Web Network's church products division.

On March 18, 2021, the company sold radio station WKAT-AM and an FM translator in Miami, Florida for $3.5 million in cash. The company collected $3.2 million in cash upon closing and entered a promissory note for $0.3 million in cash due one year from the closing date.

On March 8, 2021, the company acquired the Triple Threat Trader newsletter. The company paid no cash at the time of closing and assumed deferred subscription liabilities of $0.1 million. As part of the purchase agreement, the company may pay up to an additional $11,000 in contingent earn-out consideration over the next two years based on the achievement of certain revenue benchmarks.

On April 20, 2021, the company entered into an Asset Purchase Agreement ("APA") to sell Singing News Magazine and Singing News Radio (formerly Solid Gospel Network) for $0.1 million in cash. The buyer will assume the deferred subscription liability of $0.4 million. The sale is expected to close in the second quarter of 2021.

On April 10, 2021, the company entered into an agreement to sell approximately 34 acres of land in Lewisville, Texas, currently being used as the transmitter site for Company owned radio station KSKY-AM, for $12.1 million in cash. The company will retain enough of the property in the southwest corner of the site to operate the station. Following a due diligence period and satisfaction of several contingencies, the company expects to close on this transaction in the third quarter of 2021.

On February 4, 2021, the company entered into an APA to acquire KDIA-AM and KDYA-AM in San Francisco, California for $0.6 million in cash. The company paid $0.1 million in cash to an escrow account with $0.5 million of cash due upon closing. The purchase is subject to the approval of the FCC and is expected to close in the first half of 2021.

On February 5, 2020, the company entered into an APA with Word Broadcasting to sell radio stations WFIA-AM, WFIA-FM and WGTK-AM in Louisville, Kentucky for $4.0 million with a $250,000 credit applied to the sale price if closing occurs before March 31, 2020. Additionally, Word Broadcasting would receive a credit toward the purchase price of a sum equal to the monthly fees paid under the TBA that began in January 2017 for months 4-29 of the TBA and a sum equal to $2,000 per month for each monthly fee payment for months 30 and thereafter of the TBA; and a credit of the $450,000 option payment. The company estimated the loss on sale to be approximately $0.5 million net of tax if the sale closed by March 31, 2020 and $0.3 million net of tax if the sale closes later. Due to changes in debt markets, the transaction was not funded and it is uncertain when or if the transaction will close.
Salem owns nearly 100 Christian and conservative talk radio stations, and it syndicates programs for such conservative celebrities as Dennis Prager and Eric Metaxas.  As MinistryWatch previously reported, in May 2020 Moody's Investors Service downgraded Salem Media Group's "corporate family rating" and senior secured notes rating to Caa1 from B3. The future-looking outlook was also lowered from stable to negative.  According to Moody's, any company with a "C" rating is a "poor quality and very high credit risk."  In March, Moody's affirmed the "C" rating but changed its future outlook from negative back to stable.
On May 25, Salem Media Group (SALM) was trading at about $2.04 per share.  Mar. 11, 2021, Salem Media Group (SALM) was trading for about $3.20 per share.  In 2004 it traded for more than $30 per share.