Ruth Graham to Teach Seminary Students in Mississippi Prison System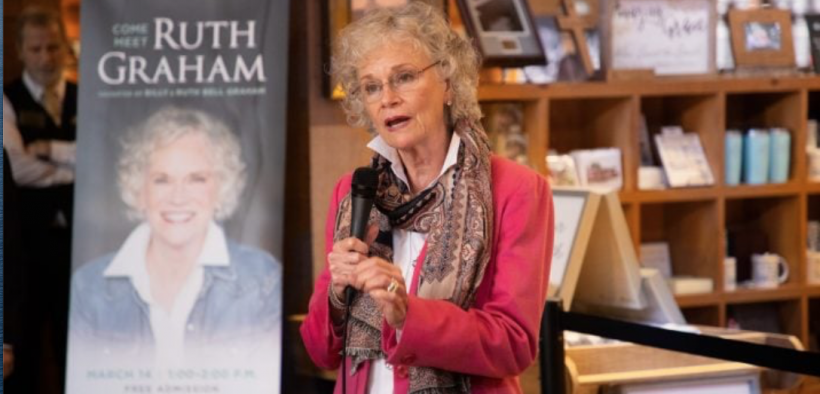 Billy Graham's daughter Ruth Graham has signed on to lead a 14-week study on forgiveness as part of a seminary program for women incarcerated in the Mississippi Department of Corrections prison system.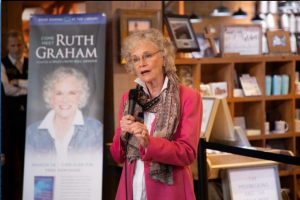 Graham will talk about growing up with an absent parent as her father traveled extensively in his 50-year career as an evangelist, and about what it means to forgive and move on, MDOC Commissioner Burl Cain said. 
"My father was often gone when I was growing up and though I adored him, my little girl's heart read his absences as abandonment. That resulted in a deep sense of insecurity and many bad choices in my life," Graham said. "Once I discovered my 'core' issue, I was able to forgive myself, my father and even feelings that God had let me down. Now I live in the freedom of forgiveness, and I want to share it." 
Graham is the author of the book Forgiving My Father, Forgiving Myself.
"You want a reduced crime rate in the streets?" Cain said, "Start with prisons. To quote the Apostle Paul, we really do war not against flesh and blood but against principalities. At the heart of drugs, alcohol and failed relationships is unforgiveness." 
Access to MinistryWatch content is free.  However, we hope you will support our work with your prayers and financial gifts.  To make a donation, click here.
The students will train with Graham over the summer term and will then lead satellite groups within prisons as they study forgiveness. The course is being underwritten by Calvin Sutphin, founder of Catalyst Ministries of West Virginia. 
The MDOC announced in January it would expand the seminary program it launched for imprisoned men 10 years ago to include women. Twenty-seven women are in the inaugural class of the four-year, fully accredited program taught through the Leavell College of New Orleans Baptist Theological Seminary. 
The seminary programs are entirely privately funded, including support from the Mississippi Baptist Convention.
To participate, inmates must have at least 10 years remaining on their sentence, be free of rule violations for at least one year, and have completed high school or have a G.E.D. 
They also must complete an "Experiencing God" course and be recommended by a chaplain or spiritual leader. 
Participants in the seminary program can earn associate's and bachelor's degrees. While graduates will not be ordained, they will be able to minister to other inmates as religious assistants, helping with baptisms, funerals, worship services, and offender emergencies. 
They also will be called on to conduct Bible studies, assist volunteer religious faith groups, and lead devotions, and future plans include starting a hospice program for inmates.