Rescue:Freedom International Releases 2020 Annual Report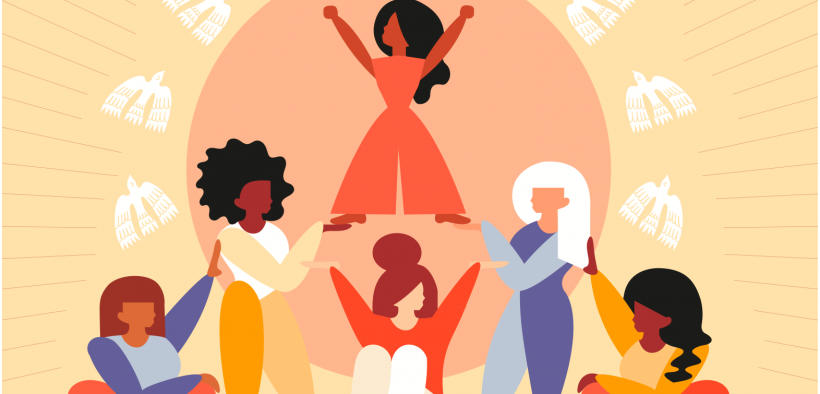 Editor's Note: This article is one in a series MinistryWatch is doing on organizations that fight human trafficking.  To read others in the series, click here.
Rescue:Freedom International, a Christian anti-sex trafficking organization based in Washington, released its annual report this week saying it rescued hundreds of people from human trafficking last year, with thousands more receiving housing, legal services, medical care, and other forms of support across its 23-country footprint.
The report also shows its financial position has seen significant growth over the last year, noting $5.3 million in income and $3.5 million in assets. Previous financial statements show the organization's revenue has followed a steady upward trend over the past few years, from $1.6 million in 2017 to $2.8 million in 2018 to $3.2 million in 2019.
Programs
In the 2020 annual report, Rescue:Freedom International said it rescued 769 people from human trafficking last year, an increase of 112 people from 2019. Nearly 2,000 people received services from its holistic care programs, including housing, counseling, medical care, legal services and other types of aftercare support from 29 local partners across 21 countries. That's up from 1,314 people served in 2019.
Additionally, 895 people learned jewelry-making, marketing, photography, sewing, and other vocational skills from Rescue:Freedom's programs last year, up from 780 people in 2019.
Access to MinistryWatch content is free.  However, we hope you will support our work with your prayers and financial gifts.  To make a donation, click here.
In total, the organization says 182,325 people were impacted through its restoration, prevention, outreach and intervention programs, an increase from 173,066 people the previous year.
On its website, Rescue:Freedom says that so far in 2021, its partner network has expanded nearly twofold, now with 41 local partners in 23 countries.
Finances
Rescue:Freedom hasn't yet filed its 2020 Form 990 with the Internal Revenue Service, as it recently moved its accounting period from a calendar year to a fiscal year timeframe. As such, its short-year Form 990 only reflects figures from January through June 2020, and its next fiscal year will end on June 30.
Until then, we can only go by its annual report, which records $5.3 million in income and $3.5 million in assets in 2020, and its short-year filing, which shows the organization netted $1.6 million in revenue (primarily in the form of donor contributions) between January and June of last year. It racked up $1.55 million in expenses in those six months, with $1.35 million going to its core program services across 23 countries. The remaining $135,430 supported fundraising efforts, while $69,355 went to management and general expenses.
The $5.3 million figure noted in the organization's 2020 report would be a substantial increase from 2019, when it reported $3.2 million in revenue and $3.2 million in expenses. The majority of its expenses, $2.77 million, went to fund its core program services that year, namely its operations in 20 countries.
Salaries, other compensation and employee benefits claimed the next-largest expense category, totaling $937,284. That includes $319,644 to compensate the organization's officers, directors, trustees and key employees. The "other salaries and wages" line item accounted for $544,550.
Past aside, 2020 was a record year for the organization's fundraising activities.
"While many organizations in the charitable sector were required to shrink their programs, impact, and operations in 2020 due to falling revenue during the pandemic, Rescue:Freedom actually experienced the opposite," the organization's COO Del Chittim stated in the report. "Revenue soared 60% beyond 2019 which allowed us to continue to grow our Partner network by 41% and at the same time, launch 19 innovative COVID relief programs for the vulnerable populations that we serve."
More than 250 people contributed $475,000 to the organization's Freedom Fighters campaign, and its annual Freedom Dinner raised over $529,400. Rescue:Freedom says 87 percent of the funds served its programs directly, with 4 percent allocated to admin and 9 percent to fundraising costs. Most (42 percent) of the funds went to Asia, followed by Europe with 15 percent, Central/South America with 14 percent, Africa with 13 percent, India with 10 percent, and North America with 6 percent.

These numbers are also reflected on the organization's financial page.
Rescue:Freedom has received two Payroll Protection Program loans from the U.S. Small Business Administration. The first provided $152,285 in April 2020, with $133,670 listed for payroll to cover eight jobs, $10,981 for health care and $7,014 for rent. In January of this year, the organization secured another $148,622 to support payroll for 12 jobs.