Report Alleges Anti-Human-Trafficking Charity's Mission Training Was Lax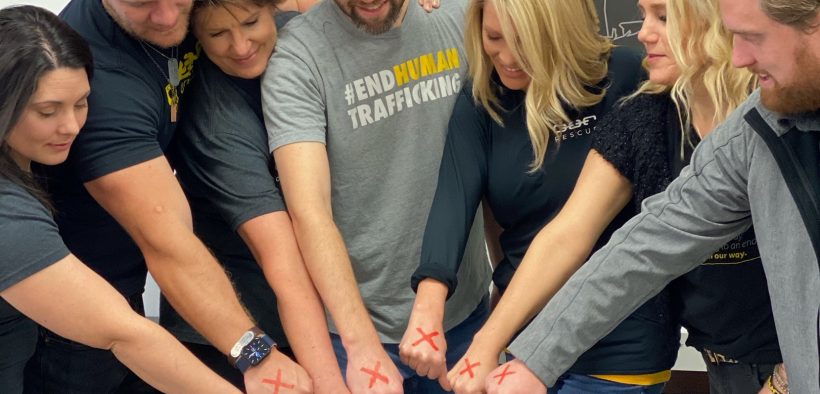 An anti-human-trafficking charity that professes to use highly skilled operatives to rescue victims instead has relied on untrained, high-dollar donors who paid for the privilege to help with some of its raids, an investigation by Vice World News found.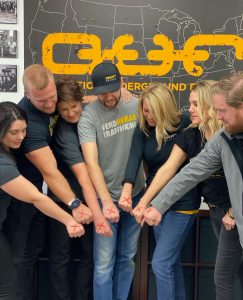 Operation Underground Railroad (OUR) says on its website it has rescued and supported "thousands of survivors in 28 countries and 26 U.S. states," including 3,000 around the world in 2019 alone.  The charity's annual report said it took in more than $21 million in donations for that year.
Since it was founded in 2013 by former Department of Homeland Security undercover operative Timothy Ballard, OUR has been known for its "jump" raids to extract sex trafficking victims around the world, allegedly led by highly trained personnel. But Vice uncovered situations in which training for the missions was lax or nonexistent and where it said the charity seemed to be more focused on gaining promotional footage than rescuing victims.
In one case, the search for a Haitian-American boy near the Haiti/Dominican Republic border was revealed to be guided by a psychic medium from Utah who claimed that children were being held nearby. The mission to find the boy was unsuccessful, per Vice.
In another investigation, Vice World News found that OUR had exaggerated its domestic rescue work and its role in freeing a survivor named "Liliana," whom officials said actually escaped on her own. OUR also faces an ongoing investigation by the Davis County, Utah, attorney general's office regarding whether OUR made misleading statements in its fundraising appeals, per Vice.
Access to MinistryWatch content is free.  However, we hope you will support our work with your prayers and financial gifts.  To make a donation, click here.
A biography of Ballard, who attended Brigham Young University and is a member of the Church of Jesus Christ of Latter-Day Saints, says he spent more than a decade working as a special agent on the Department of Homeland Security's Internet Crimes Against Children Task Force and deployed as an undercover operative for the U.S. Child Sex Tourism Jump Team. It says he has trained "hundreds" of law enforcement officers on best practices to liberate children from sex slavery.
However, sources told Vice World News that not only was there little semblance of military-type training or planning involved in the jump raids, there was "no meaningful surveillance or identification of targets; no development of assets; no validating that people they sought to rescue had in fact been trafficked, or that people they were targeting were indeed traffickers; and no meaningful follow-up with people who had been rescued on the missions in which they took part."
The charity's methodology seemed to actually encourage trafficking behavior in some instances, sources said.
They told of operations that involved flashing money at clubs and bars to encourage pimps to show up with sex workers.  When they did, operatives would insist on being shown younger girls, whom the sources felt had been immediately trafficked to meet the operatives' demands.
OUR representatives would then call the local police to make arrests, they said.
"In my opinion that's what he was doing: He was creating demand," an operative who worked with OUR overseas told Vice.
The field of human trafficking has received increased scrutiny in recent years as the methods and claims of success of human trafficking organizations have been called into question.  In February, Ministry Watch reported on a situation in which U.S.-based non-profit Christian Solidarity International traded cattle vaccines for slaves in the Sudan.  A spokesperson for World Vision International to point out that doing so might become an incentive for slavers to capture more victims.
In a statement to Vice, OUR said the charity "does all we can to avoid creating demand and informs suspected traffickers that we are not interested in them making efforts to find other victims. We are clear: they either have what we are looking for, or they do not. Additionally, we use a variety of undercover and operational tactics to elicit the information we need from suspects without entrapping or enticing them to commit a crime."