Religious Tour Operators Hope for a Better 2021 Following Coronavirus Travel Restrictions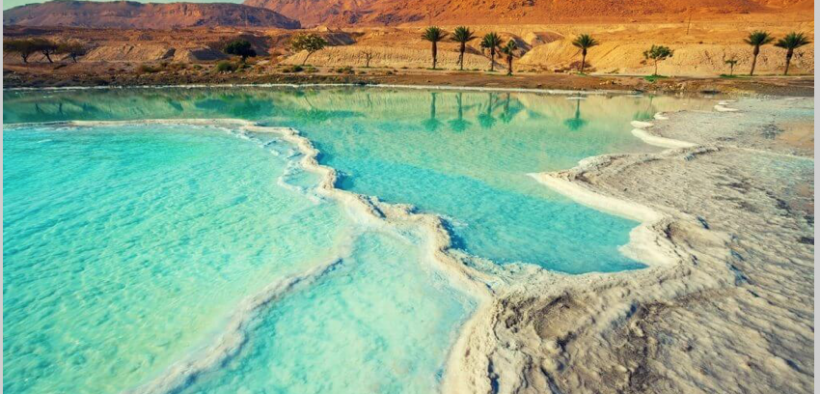 The pandemic has affected the global economy in unprecedented ways—with religious tourism especially brought to its knees as a result of the virus.  
Six months since the World Health Organization declared COVID-19 a global pandemic, the travel industry continues to struggle as restrictions continue, many hotels remain shuttered, and people avoid airplanes and cruises for fear of becoming infected. This past summer, traditionally the most lucrative time of year for the industry, wasn't enough for the airlines to even break even.
Tour operators who organize religious pilgrimages to a variety of holy sites around the world have also been ravaged by COVID-19. A massive drop in religious travelers, especially in the spring during Passover and Easter and this past summer, has seen popular destinations like Jerusalem and Rome greatly suffer. 
"Like every key segment of packaged travel industry—hotels, restaurants, transportation—tour operators have specific concerns related to traveler safety," said Catherine Prather, president of the National Tour Association. "For that reason, we created the NTA Tour Operator COVID Task Force, which is developing guidelines for resuming tours. Also, as the news spreads as to what hotels, restaurants, airlines, and cruise lines are doing related to health and safety, traveler confidence will grow accordingly."
The World Tourism Organization estimates that some 330 million tourists visit the world's key religious sites every year. Not this year. TSA reported a 70 percent drop in passengers going through their checkpoints so far this year at U.S. airports—more than five times the decline seen during the six months following 9/11.  
In a survey of its members, NTA said more than half of operators believe travel won't resume in any real form until 2021, with 26 percent saying it will be in the first quarter of next year and 33 percent looking to the second quarter.
Unlike fears around terrorism that only temporarily crippled travel, the coronavirus has brought religious tourism to a standstill. This past June, just 5,800 people visited Israel—a major travel spot for Jews and Christians—compared to 365,000 for the same month the previous year. The Israel Hotel Association has estimated the pandemic will cost them $1.16 billion in losses this year to the country's tourism industry.
"All 120 members of the Israel Incoming Tour Operators Association are either laying off a lot of the staff or sending them on leave of absence," Eshet Tours Group CEO Amnon Ben-David told The Jerusalem Post in March at the start of lockdowns in various parts of the world. "At this current moment, my staff are canceling services, hotels, guides, buses, restaurants and venues, and sending back money. We are sending back all the money that we received."
The health and economic upheaval caused by the virus has also unleashed anxiety and fears among many around the world. At a time when people want to connect on a deeper level with their faith, the inability to gather or travel to important sites makes coping with the virus even more difficult.
In France, the Catholic Shrine of Our Lady of Lourdes typically welcomes five million visitors each year (making it the second most-visited city in France after Paris), most of them from the United States and Europe. In order to curtail the spread, the European Union closed off travel to the U.S. The shrine eventually closed—something that hadn't even happened during World War II—and limited people to virtual pilgrimages. As a result, the sanctuary recently reported $9 million in losses. 
Lourdes United, an organization tasked with raising money for the sanctuary, said in a statement on its website that the site needs "resources to carry out its mission, to maintain the entire site, to guarantee its durability and the jobs of its 320 employees."
Nonetheless, tour operators are hopeful for the future and planning ahead to 2021.
"While travel to Israel and many countries in the world continues to be difficult or even prohibited, many have a deep desire to travel, especially for 2021 tours to Israel. People are longing to connect with their faith in a deeper way and also to support Israel, which we so appreciate," Anna Myatt, communications director for the Israel-based Immanuel Tours, wrote in a blog post on the company's website. "The question that we often get is, 'Can I plan a 2021 tour to Israel?' The answer is: Yes!"
Clemente Lisi is a senior editor and regular contributor to Religion Unplugged. He is the former deputy head of news at the New York Daily News and teaches journalism at The King's College in New York City. Follow him on Twitter @ClementeLisi.