Proud Boys Used Christian Fundraising Site to Finance Efforts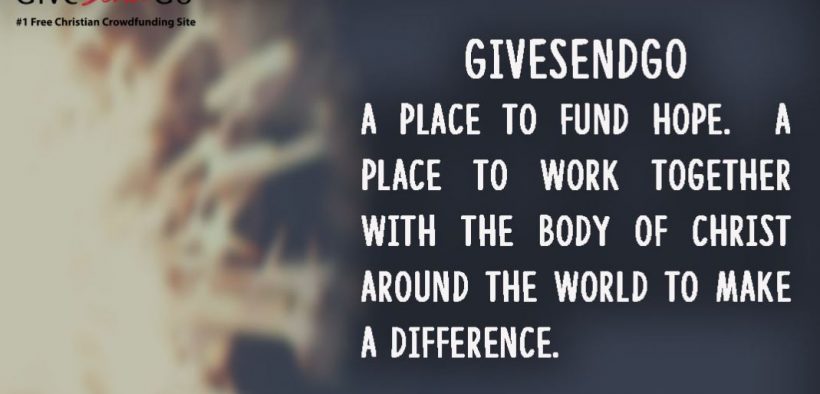 A group that has been tied to the Jan. 6 riot in Washington, D.C., has been raising money through a Christian crowdfunding site GiveSendGo.
Henry "Enrique" Tarrio, the national chairman of the radical group Proud Boys raised more than $113,000 from 2,359 donors to fund his legal defense efforts, according to reports in The Washington Post and elsewhere.
Tarrio is not alone.  The Washington Post said, "The self-described Christian website has become a refuge of sorts for outcasts and extremists, including fringe groups such as the Proud Boys as well as conspiracy theorists."
A Post analysis found that campaigns on "show that at least $247,000 has been raised for 24 people — including at least eight members of the Proud Boys — who claimed online that the money was intended for travel, medical or legal expenses connected to "Stop the Steal" events, including the Jan. 6 rally."
The founders of the site claim they set it up to help individuals pay for Christian ministry activities, such as travel expenses for short-term mission projects.  However, the site's use by extremist groups has attracted national attention – and backlash.  PayPal announced that it would no longer process transactions for the site.
Access to MinistryWatch content is free.  However, we hope you will support our work with your prayers and financial gifts.  To make a donation, click here.
"The account in question was closed due to a violation of our Acceptable Use Policy," a PayPal spokeswoman said in a written statement. "PayPal carefully reviews accounts to ensure our services are used in line with our well-established policy, and has a long history of taking action when we deem that individuals or organizations have violated this policy. We do not allow PayPal services to be used to promote hate, violence, or other forms of intolerance."
Jacob Wells is chief financial officer of GiveSendGo.  He told Bloomberg News he "broke up first" with PayPal after growing alarmed by its plans to censor some funds.  In interviews with The Post, Wells said he is "definitely not comfortable" with the presence of the Proud Boys on his site but had no plans to remove their pages.
"I'm extremely hesitant to trample or walk on that freedom at the outcry of public opinion,'' Wells said. "If the law dictates that we can't have things [on the website], we adhere to the law.''
The Proud Boys controversy is not the first for GiveSendGo.  The organization drew criticism in 2020 for helping to raise money for people accused of crimes.  Among them:  Derek Chauvin, the former Minneapolis police officer charged in the killing of George Floyd, and Kyle Rittenhouse, the 17-year-old charged with killing two men and wounding a third in Kenosha, Wis.
Wells says these campaigns are not the norm for GiveSendGo. "We're not radicalized people,'' he told The Post. "I'm a Jesus guy. . . . I love the message of the cross and the gospel, which is an equalizer for everybody.  The mission at GiveSendGo has [been], and will always be, to share the hope of Jesus in the midst of a divided place."