Promise Keepers to Host July Gathering in Dallas After COVID Canceled 2020 Event

Financial condition of men's ministry will make pulling off the event a daunting task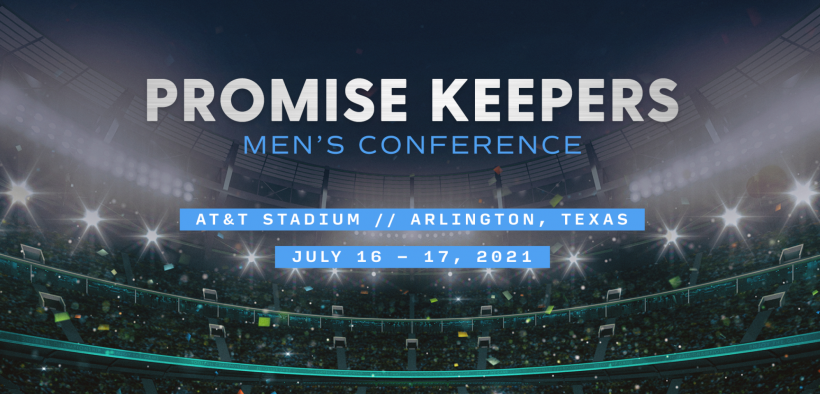 Promise Keepers, the men's ministry founded in 1990 by Colorado football coach Bill McCartney and resurrected in 2019 by Ken Harrison, announced Monday (April 19) that it will host its first live stadium gathering in years at Dallas's AT&T Stadium July 16-17, 2021.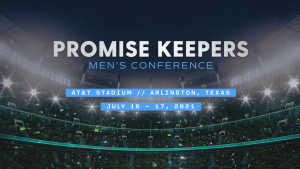 "Our times are hostile to biblical teaching about what it means to be a good man, a good husband and a good father," said Harrison in a press release. "Yet despite the unprecedented onslaught of culture, deep within the heart of Christian men, there is a burning desire to be men of God, be men of integrity, be heroes in their home and come together in person and lock shields with other Christian men for encouragement, inspiration, and to take a stand."
The conference's theme is "Stand Strong," based on 1 Corinthians 16:13-14: "Be on guard; stand firm in your faith. Act like men and be courageous; be strong. Do everything in love."
The event will be simulcast free of charge to interested churches, thanks to donors' gifts. Individuals will also be able to register to view the event live, which will provide real-time translation into Mandarin Chinese, Arabic, French, Hindi, Indonesian, Portuguese, Bengali, and Russian.
However, pulling off an event of this size and scale will be a challenge for the newly re-invigorated organization.  In the late 1990s, it managed dozens of high-profile events and at one time had a budget of $100-million.  However its 2019 Form 990 (the latest available) showed revenue of just $2-million even though it spent $560-thousand – more than 25 percent of its revenue – on fundraising activities.  Total expenses that exceeded $2.6-million, generating a loss for the year of about $590,000.
Access to MinistryWatch content is free.  However, we hope you will support our work with your prayers and financial gifts.  To make a donation, click here.
PK's initial announcement did not include any information on speakers or worship leaders, but when asked, it forwarded a partial speakers list, which reveals a racially-diverse lineup:
Jonathan Evans, a mentor, author, speaker, and former NFL fullback who serves as chaplain of the Dallas Cowboys and co-chaplain of the Dallas Mavericks. He is the son of Tony Evans.
William Gerald "Jerry" Boykin, a vice president of the D.C.-based Family Research Council.
Les and Leslie Parrot, a husband-and-wife team who not only share the same name, but the same passion for helping others build healthy relationships. Les is a professor of psychology at Northwest University and they are founders of the Center for Healthy Relationships on the campus of Olivet University.
Rev. A. R. Bernard, pastor of New York City's Christian Cultural Center.
Samuel Rodriguez Jr., pastor, author, and president of the National Hispanic Christian Leadership Conference.
Carter Conlon is the general overseer of Times Square Church.
Donald Burgs, Jr., president of African American Fellowship of Southern Baptist Convention of Texas and a Promise Keepers board member.
And Nick Vujicic, the Australian-American inspirational speaker, best-selling author, and mentor who was born without arms or legs.
PK's planned 2020 live event was canceled due to COVID-19, but PK simulcast the event's speakers, reaching over 1 million men from 84 countries and all 50 states. "The men participated from homes, churches, universities, military installations, Salvation Army locations, and prisons across the country and around the world," said the news release.
The 2020 event featured a handful of partisan political speakers, including David J. Harris of Black Voices For Trump; David Barton, a G.O.P. operative and founder of WallBuilders; and representatives of My Faith Votes, whose chairmen include the Trump administration's Ben Carson and former Republican governor Mike Huckabee.
When asked last year by The Washington Post if PK was encouraging Christian men to vote Republican, Harrison replied, "We are not going to take on politics in any way, shape or form."
Harrison says there's a pent-up demand for a live, in-person event.
"For over a year, the pandemic has isolated men in their homes, separated men behind plexiglass screens, and hidden them behind masks. They are yearning for brotherhood and deep friendships. They long to lock shields and come together," he said.