Pregnancy Care Centers Offer Essential Services

PCCs Rising To Challenge of COVID-19 Pandemic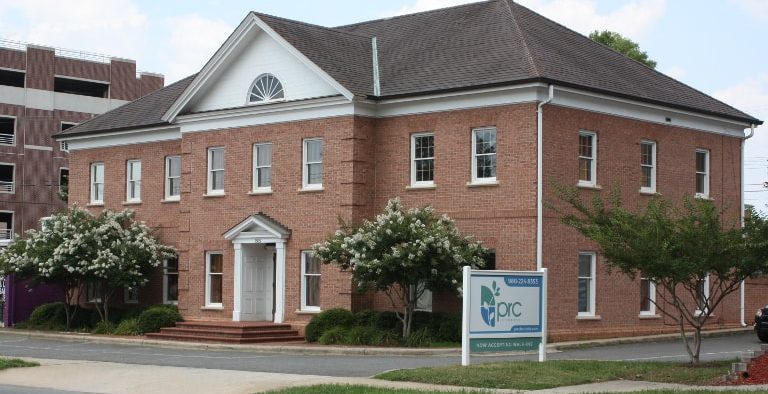 Pregnancy care centers are facing increased demand and decreased resources since the onset of the COVID-19 pandemic, but with creative planning and an urgent mission, many are staying the course. Abortion centers are also reporting an influx of patients, according to the Associated Press, highlighting the urgent nature of pregnancy care work.
Fear and uncertainty are the breeding ground for many abortions, and the pandemic has sparked an insurgence of both. Julie Burkhart, who oversees several abortion facilities in Kansas and Oklahoma, told AP that her clinic in Wichita performed 252 abortions in March, up from 90 in March of last year, with some women traveling in from states that have deemed abortion services non-essential. Alison Dreith from Hope Clinic for Women, an abortion facility in Illinois, says women are more likely than normal to follow through with an abortion, increasing from 50 percent to 85 percent so far during the pandemic. 
Similarly, pro-life Heartbeat International has reported a rise in calls to its Option line, according to WORLD, and 42 percent of pregnancy centers polled by The National Institute of Family and Life Advocates (NIFLA) reported an increase in patients interested in abortion. 
In Texas, where most abortions have been suspended during the pandemic, more patients are turning to pro-life ministries like Hope Women's Resource Clinic in Beaumont. "Because all of the abortion clinics were closed, people were desperate," Jeanette Harvey, the Hope Clinic's executive director, told WORLD. "The number of abortion calls has increased, I would say double, easily, if not more than double."
Texas is one of a handful of states who have deemed abortion services elective and nonessential, placing them on hold as part of state stay-at-home orders. Yet most states consider pregnancy care centers essential.
"We're allowed to stay open because all of our services are free and are deemed essential because we serve a population that is low-income or does not have insurance," Harvey told WORLD about her center in Beaumont.
But increased demand has placed unique challenges on pregnancy centers who face limited resources. WORLD reports about half of the NIFLA centers polled have modified staffing and hours. Staff shortages are causing some centers to close completely. 
Almost half of the 66 pregnancy centers that work with the pro-life group Save the Storks have had to close their doors during the outbreak, but only one was because of a government mandate.  Again, staff shortages have caused most of these closures..
In Charlotte, N.C., abortions are still in full swing, where eight pro-life counselors and volunteers were arrested earlier this month outside an abortion facility. The pro-life medical organization Cabarrus Women's Center has seen an uptick in demand for appointments despite being forced to decrease manpower by 66 percent, putting the entire patient load on five staff members. Medical supplies like masks and cleaning products are difficult to come by. Executive director Sarah Sheperis says they are maintaining regular office hours at both locations as long as they have appointments—and appointments are usually full. 
"It has been insane," Sheperis told me. "As far as patient load, this has been the best thing that's happened to us."
The medical nonprofit operates two locations in Concord and Charlotte. 
"For the first quarter—January, February, and March—we saw a total of 104 patients," Sheperis says. Already in April they have seen 46 patients. "That puts us on track to see 92 patients in April alone." Some of those patients are being referred from two other pregnancy care centers nearby that have had to close due to the pandemic.
"We are at the point where we need to make more appointments available," says Sheperis. There's currently a one-week wait period. "We don't like that. We like to keep that window from two to three days." When the outbreak first struck, she and the board sat down and wrote out policies, such as splitting the staff into two teams, in case one was exposed to the virus. Now, they're reconfiguring to meet demand. 
Sheperis says they will continue to be flexible as the need changes. "We've said, we may have to extend hours at one center, decrease them at another," she says. "Wherever the need is we've been changing week to week."
In Beaumont, Harvey told WORLD that midst all the changes brought on by the coronavirus outbreak, one thing has remained the same: "We're not really seeing a change in the reason why women are seeking an abortion." 
"The crisis is not the pregnancy," Harvey said. "The crisis is something else in their life that makes them think they shouldn't be pregnant now. Our goal is to figure out what the real crisis is and help them to resolve that."