Charges and Countercharges: World Magazine vs. Preemptive Love Coalition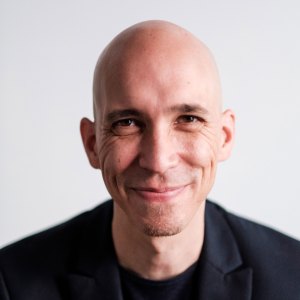 A WORLD Magazine expose of a Texas-based relief organization has sparked a war of words between the magazine and the ministry. 
Preemptive Love Coalition is a 12-year-old ministry that does work in Syria and throughout the Middle East.  
But Mindy Belz, WORLD's veteran Senior Editor, said the "media–savvy aid organization" made false or misleading statements in some of its social media and other communications with donors.  As Belz reports in "Questionable aid," her 1,800-plus-word article, the ministry is much more adept at producing compelling video clips that play well on social media than it is at doing actual relief work in some of the world's most troubled areas. 
"Overzealous publicity didn't match actual aid work on the ground," Belz wrote. 
Boots on the Ground 
Belz traveled to Syria to provide the boots-on-the-ground reporting, interviews, and photographs required to back up the magazine's troubling charges. 
She asked local officials and representatives of nongovernmental organizations about PLCs claims about its work in their areas, and quoted one local group's statement about PLC, which was written in Arabic: 
"We are sorry some organizations want to trade at the expense of the humanitarian situation, and publish fake numbers of people far from the truth and reality, especially by the organization Preemptive Love Coalition on their Facebook page." 
Belz says PLC failed provide information about its work in Syria: 
While in Syria last month, I asked CEO Jeremy Courtney to connect me with local partners or staff on the ground to see and discuss Preemptive Love's work in northeast Syria. He responded, "We have not registered as a stand alone organization," and "we've always worked with and through local partners." He did not supply contacts for the partners or locations, while other aid organizations did. Asked for more specifics on the work, Courtney did not respond. 
Belz focused on a video the ministry posted November claiming its teams served "in 37 abandoned schools" sheltering "44,400 people." But local officials said that wasn't true. Ministry CEO Jeremy Courtney later apologized for the incorrect numbers, and PLC revised or deleted some of its earlier social media posts. 
The WORLD article claims PLC has exhibited a long-running pattern of under-delivering in its international relief work, while over-promoting its results. 
Belz's article comes at an important time in PLC's growing prominence.  She writes: 
Over its years of operation, Preemptive Love has seen dramatic leaps in revenue brought by a savvy media presence and celebrity tie-ins—from $481,000 in 2011 to $3 million in 2015 and $12 million in 2017, the latest year of available tax documents. 

The jumps have come with support from well-known Christian groups like Willow Creek Community Church and from author Ann Voskamp. Singer-songwriter Nichole Nordeman announced this year she will donate proceeds from a new Christmas album to Preemptive Love.

Voskamp's 2015 blog post about Preemptive Love work in Iraq, written at the height of the ISIS crisis there, raised more than $1 million in donations for the group in one week. But Voskamp ended her support two years later, citing concerns with actual work on the ground, and the blog post has been removed from Voskamp's website…

This year Preemptive Love produced a 30-minute film, "Love Anyway," that splices news footage and commentary with aid work that now extends to Libya, North Korea, and the U.S.-Mexico border. Zondervan in September published a book under the same title by Courtney with a cross-section of endorsements from evangelical celebrities and others, including Jen Hatmaker.
A Rapid Rebuttal 
WORLD's article appeared December 3.  PLC responded the next day with a 5,000-plus-word defense, "Preemptive Love Responds to World Magazine." PLC's rebuttal denied some of the article's charges, though in some cases the denial came with no evidence other than the ministry's assertion that WORLD was wrong.  Several of WORLD's key allegations stand unchallenged. 
PLC acknowledged that it has made mistakes.  "We've grown and learned a lot over the years," the group said on its website.  "We've made mistakes. When we do, we want to know about them—so we can acknowledge them, learn from them, make amends, and become better." 
But the ministry denied deliberately inflating its numbers or hiding the truth of its work.  "At no point did we misrepresent either the amount of aid we delivered or places we've worked in northeast Syria—or anywhere else, for that matter," says the PLC statement.   
However, PLC did in fact claim to have helped 44,400 people at 37 schools.  Those numbers were simply not accurate, and PLC subsequently deleted social media posts that made that false claim.  PLC now says it served 7,400 people, not the 44,400 originally claimed, and it blames the discrepancy on a "calculation" error. 
The PLC rebuttal also took issue with WORLD's claim that its emails requesting information or clarification went "unanswered."  PLC said Thanksgiving travel prevented it from answering some questions promptly.  However, Belz said in a tweet that she emailed CEO Jeremy Courtney on Nov. 14, 17, 20, 21, and 27 and received no response.  (Thanksgiving was Nov. 28.)  She said the first response she received to her Dec. 3 article was PLC's Dec. 5 rebuttal. 
PLC's rebuttal also claimed that "WORLD makes a number of other wrong or misleading allegations, which they gave us no opportunity to address before running the story."  However, the only example they give is a "claim that PLC tried to raise money from donated heart surgeries."   
But that was not, in fact, what WORLD claimed.  PLC's alleged fundraising practice was just one of several irregularities associated with the heart surgery program.  Here's the relevant excerpt from the WORLD article: 
Kurdistan Save the Children, based in Iraqi Kurdistan and founded in 1991, said it ended a partnership with Preemptive Love in 2009 after learning of irregularities. Noaman A. Ali, KSC program manager, said each group was to pay $2,500 toward heart surgery procedures to cover expenses per patient. Ali said his group learned Preemptive Love was charging the patients while also soliciting funds from donors to cover the procedures. "Sometimes they were abusing the patients for fundraising," Ali said. Preemptive Love staffers took photos during surgery in violation of child protection policies, he said. "Therefore we stopped working with them." 
Standing By Its Story 
PLC has asked WORLD to retract its story: "Given the evidence we have shared here, validating our work on the ground in northeast Syria and addressing World's other allegations, we hope they will do the right thing and issue a retraction to their story." 
WORLD didn't budge, issuing its own one-sentence response to PLC's rebuttal: "We believe this story is accurate, and we'll update it as necessary." 
In fact, in a subsequent statement, WORLD "doubled-down" on its concerns about Preemptive Love Coalition.  In an email to MinistryWatch, Mindy Belz wrote: 
WORLD again contacted local officials to ask about PLC's list of 37 locations where the group said it had provided assistance. That included "3,000 family food packages—1,800 of which have already been distributed, and 1,200 more to be distributed shortly." 

Khalid Ibrahim, director of the Office of Humanitarian Affairs in Hasakah, said in an email that Preemptive Love "did not serve in four centers of the aforementioned list," and named those locations (Aabd al-Aziz al-Rashed; Port Said; Ef Kira; and Hamed al-Ali). Ibrahim said, "The number of families in the locations listed [by Preemptive Love] exceeds the number of rations distributed, while the distributions didn't cover all families in the centers." 

Ibrahim provided WORLD a list he said he received from PLC's local partners in mid-December, showing 532 rations distributed at 22 locations. Neither that list nor Ibrahim's own findings agree with the numbers shared by Preemptive Love.