Preachers Behaving Badly

Steven Furtick Draws More Scrutiny for "Spontaneous Baptisms"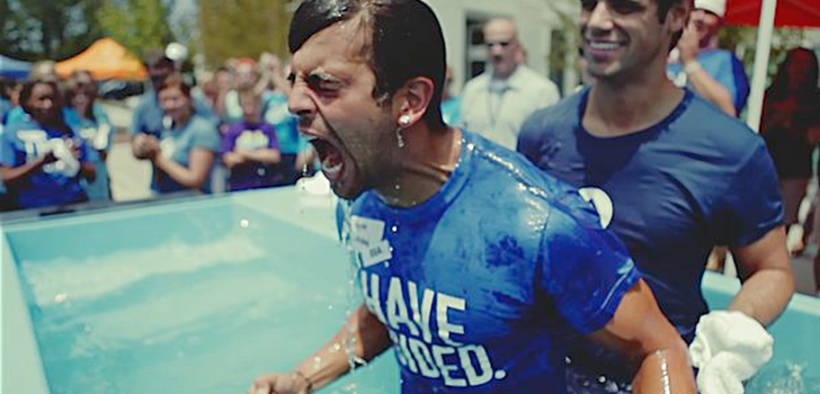 This has not been a good week for megachurch pastor Steven Furtick, of Charlotte, N.C.'s Elevation Church.
We have previously reported on his $1.7-million mansion.  But lots of his supporters are willing to excuse his extravagant lifestyle because he has done so much good.   They point, for example, to the thousands of baptisms the church has done over the past few years.
But an investigative report by WCNC, the Charlotte NBC affiliate, casts doubt on the legitimacy of the baptisms.  What Furtick calls "spontaneous baptisms" appear to be manipulated baptisms.  Furtick has even published a guide to pulling off the baptism events at the web-site of his book Sun Stand Still.
Also surfacing this week is a children's coloring book that Elevation reportedly uses in its Sunday school classes.  One page on "Unity" features a smiling Furtick with the caption:  "Elevation Church is built on the vision God gave Pastor Steven.  We will protect our unity in supporting his vision."
Repeated calls and emails to Elevation's spokesperson Tonia Bendickson asking for comment on these new developments have gone unanswered.