PPP Loans And Volunteers Kept These Faith-Based Non-Profits Afloat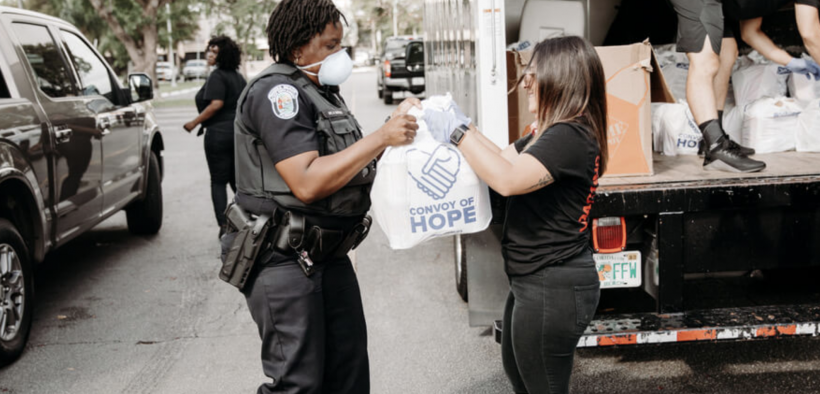 The Logan Street Baptist Church and Day Care Center in Mount Vernon, Ill. rescued many essentials workers balancing young kids home from school during the COVID-19 crisis. Throughout the city's pandemic lockdown, the daycare was the only childcare facility open.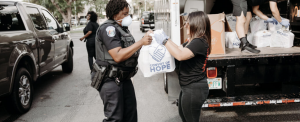 According to Susan Thomas, the daycare director, the federal loan from the Paycheck Protection Program provided needed funds to keep their staff employed.
"Without in-person services giving was down," she said. "We're licensed for 112 children. We were limited to 30. The PPP didn't only pay the daycare staff, but it paid the pastors, secretaries, electric bills; it was a blessing."
The federal government's Paycheck Protection Program (PPP) has helped some ministries keep their employees working and support essential workers and those in need this year. Religious non-profits lost 10% of their workforce during the pandemic, according to a recent report by the Center for Civil Society Studies. In addition to for-profit businesses, faith-based organizations may be eligible for PPP Loans under the Coronavirus Aid, Relief, and Economic Security Act (CARES Act) if they are adversely impacted by the COVID-19 pandemic. The loans cover up to eight weeks of payroll costs, including benefits.
The Logan Street daycare has recovered much of its drop in attendance. But the teachers are working much longer hours, and they need to be paid. State restrictions on "combing" classrooms, where a group of children must be taught by the same person each day, hiked daycare overtime hours to 33 in one week alone, Thomas said.
Access to MinistryWatch content is free.  However, we hope you will support our work with your prayers and financial gifts.  To make a donation, click here.
"When you add time and a half to the overtime, it's a huge impact on a budget," she said. "Not to mention the increase in supplies." Thomas noted the price of a case of gloves was $39 when the pandemic began. She said she once paid as high as $210 for the same case. "The price is currently less, but I doubt it will ever return to normal."
The director continued that they had not applied for the PPP the second time because they were just under the 25% reduction threshold. However, they expected additional funding from the $331 million distributed to the Illinois Department of Human Services Child Care Restoration Grants 2021 (CCRG). According to the CCRG website, for licensed centers like Logan Street, the grants start at $1000 per month and are calculated by the area of the state the facility is in.
Sutton Turner, chief operating officer at Vanderbloemen Search Group, an executive search firm that serves various Christian organizations, addressed the Center for Civil Society Studies report.
"In December, our CEO penned the term 'The Great COVID Churn', which predicted exactly what we are seeing in American churches—extreme amounts of turnover," Turner said. He explained this turnover derived from many faith-based organizations facing "challenging layoffs resulting in understaffed teams."
Turner said Vanderbloemen helped 900 Christian organizations wade through the PPP application process between March and July 2020.
About 182,000 nonprofits received the first wave of PPP monies, but the second wave had significantly less participation. The eligibility was stricter.
"Most Christian organizations didn't have a 25% reduction in giving during one quarter in 2020 compared to the same quarter in 2019," Turner said.
Convoy of Hope, a Christian international relief organization in Springfield, Mo., applied for the PPP loan and received $3.6 million. Vice President of Public Engagement Ethan Forhetz said that Convoy of Hope would repay the loan, which allowed more than 300 employees to keep working.
"We set a lofty goal of providing 10 million meals," Forhetz said. They rocketed beyond 50 million, 100 million and then 150 million, surpassing 200 million meals by January 2021. Convoy of Hope assembled bags of groceries organized for meal preparations and funneled them through church infrastructures in 48 states.
"We feel truly blessed to be able to provide such basic necessities for people during such a difficult and uncertain time," Forhetz said. "We are so grateful for our donors—churches, corporations and individuals—who got behind us, believed in us and helped us achieve such a remarkable accomplishment in a year that none of us will forget. It's a real testament to the faith our partners have in Convoy of Hope to provide hope in every storm."
Likewise, Cathy's Cottage, another Mount Vernon, Ill., 501(c)(3), is owned by Carla Donaho, an almost 70-year-old grandmother. The cottage is a warehouse filled with "gently used furniture"—beds, mattresses, couches, tables, chairs, dressers, chest of drawers, some small appliances and home décor. To "shop at Cathy's Cottage," people make contact through Facebook to set up an appointment. When they visit, they pick out what they want, and Donaho and her volunteers deliver it free of charge. Pickup, delivery, the items—everything is free.
Donaho said she had no idea the huge need for basic home furnishings. "I never dreamed it was so important," she said. "There are many sleeping on the floor. One lady had slept on a twin bed box-spring for years."
The Cathy's Cottage workforce is entirely volunteer-based. Donaho even volunteered her time to the organization and said several volunteers came to her to complete community service hours. Some have remained after their hours were complete. Because of the strict volunteer workforce, Donoho was unable to apply for any of the stimulus monies, but she gives God credit for connecting her with the right people at the right times. Donations of furniture and finance have come from open-handed, willing-hearted benefactors.
"I've been involved with ministry all of my life, but I've never seen anything like this," she said.  "It explodes greater than you can imagine if you let the Lord take the lead."