Plea Deal Reduces Michigan Pastor's Sentence to One Year for Sex Crimes Against Teen Boys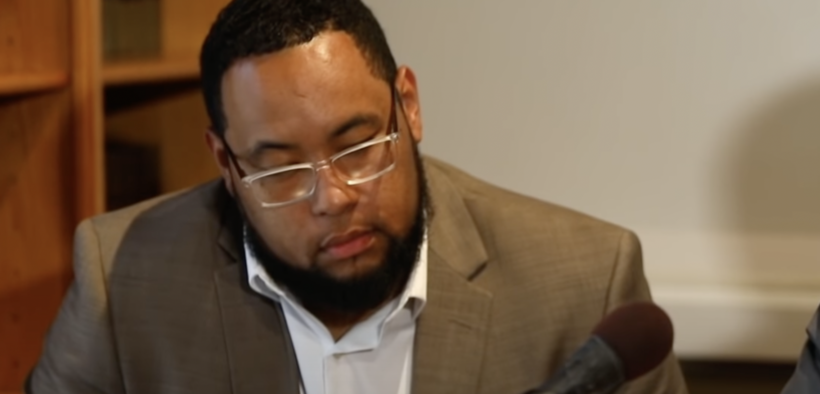 A plea deal agreement has significantly reduced the punishment for a Michigan pastor accused of paying teenage boys to engage in inappropriate acts with his wife at his home.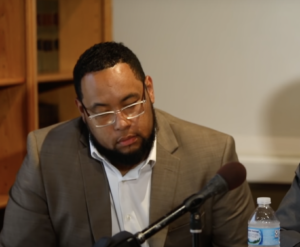 Last month, Judge Paul J. Bridenstine sentenced Stricjavvar "Strick" Strickland, 40, to one year in Kalamazoo County Jail after he pleaded guilty to one felony count of facilitation of travel services for purposes of prostitution.
The allegations first surfaced in August 2018 when Michigan State Police said a complainant walked in and filed a report on incidents that occurred in 2015. Following, another victim reported to authorities. Police then raided the Strickland home in September 2018.
Strickland was the pastor at the Second Baptist Church in Kalamazoo. He also worked for Kalamazoo Public Schools from 2013-2015 as a paraprofessional at the district's alternative middle school.
Strickland's wife, Jazmonique, was a paraprofessional at Phoenix High School in Kalamazoo until she resigned in September 2018—one day before the police raid.
After more victims came forward, authorities accused the pastor and his wife of using their positions within the church and schools to meet and coerce teen boys into sexual activity.
In August 2020, authorities charged Strickland with 11 felony counts involving child sexual assault and human trafficking. Police also separately charged Jazmonique with eight felony charges.
Access to MinistryWatch content is free.  However, we hope you will support our work with your prayers and financial gifts.  To make a donation, click here.
MLive initially reported that Strickland faced a potential penalty of 15 years in prison on each of the first four charges plus an additional 20 years on each of the other seven charges.
However, in August, a plea deal allowed the pastor to avoid registering as a sex offender or placement under probation after his release. In addition, prosecutors dropped the 10 other felony charges Strickland faced. Strickland said he took the plea deal in the best move for his family.
In May 2021, a Kalamazoo County judge dismissed all eight felony charges against Jazmonique.
"This was a witch-hunt and a lynching from the beginning," Strickland said in a 12-minute statement at sentencing. "I am not without fault, but I am not guilty of what I'm accused of."
Strickland maintained his innocence and blamed prosecutors for not protecting the alleged victims if the accusations had been confirmed true.
"How is the [sic] justice for the victims? One year, no registry, no probation. How is this justice for anyone involved?" Strickland continued.
The sentencing was delayed twice after Strickland's 17-year-old son died in a car crash in September and a second time when his family's home burned down, leaving him and Jazmonique's nine children homeless, he said.
Judge Bridenstine ordered Strickland to begin the sentence on January 30 and granted him one day time served.
Main photo: Stricjavvar "Strick" Strickland / YouTube Screenshot