Oklahoma Pastor Denies Indecent Acts with 7-Year-Old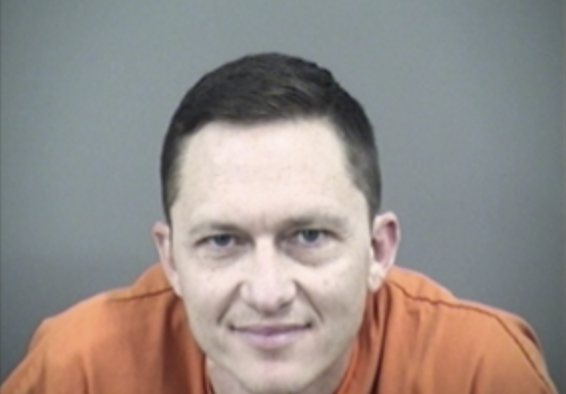 On February 18, police arrested a lead pastor in Oklahoma and charged him with three counts of lewd or indecent acts with a 7-year-old girl.
Authorities accused Matthew Reiber, 38, of inappropriately touching one girl, according to a report from the Chickasha Police Department. Court documents say Reiber faces three felony counts of lewd or indecent acts to a child under 12.
An investigating Chickasha police officer said in the probable cause affidavit that a woman contacted him on February 7, saying two girls may have been sexually assaulted.
One of the girls, a 7 year old, said in an interview at a child advocacy center that she and a 6-year-old girl were playing with Reiber's 6-year-old daughter when Reiber took her to his bedroom and allegedly inappropriately touched her.
Reiber denies the crime. In one court document, Reiber's attorney said the crime could not have been committed as the date of the alleged crime happened when Reiber's children were not at home.
Until his arrest, Reiber was senior pastor of New Life Christian Church of Chickasha. On February 23, New Life posted a statement addressing his resignation on its website and Facebook Page.
The post said Reiber resigned and was no longer associated with New Life Christian Church:
"The leadership of New Life Christian Church learned this weekend of serious allegations made against senior minister Matt Reiber. His alleged actions did not occur at our church or during a church function. Such allegations, if true, are reprehensible and inexcusable but were not consistent with what we observed of Matt's service to our church and community for over a year.
"Matt has denied these allegations, and although he is presumed innocent under the law, the legal system will determine the merits or lack thereof in due time. Regardless, Matt has resigned from his position and is no longer associated with our church, effective immediately. We ask for prayers on behalf of everyone involved in this horrible situation."
The church has removed Reiber as its senior pastor on its website.
Access to MinistryWatch content is free.  However, we hope you will support our work with your prayers and financial gifts.  To make a donation, click here.
New Life Church wel­com­ed Reiber as Se­nior Pas­tor in Jan­u­ary 2022. Prior, he served as the youth pastor at His Grace Community Church and briefly pastored at Watonga Christian Church. Reiber has been mar­ried for 11 years and has two young children, a son and a daughter.
Authorities detained Reiber in the Grady County Jail. He was later released on a $100,000 bond. At this time, he is not allowed to have contact with minor children who are not his own, according to District Attorney Jason Hicks.
Reiber was scheduled to appear in court to announce his attorney on February 27. His preliminary hearing is set for March 1.