Nashville Office Building With Ties To David Jang Sells for $1-Million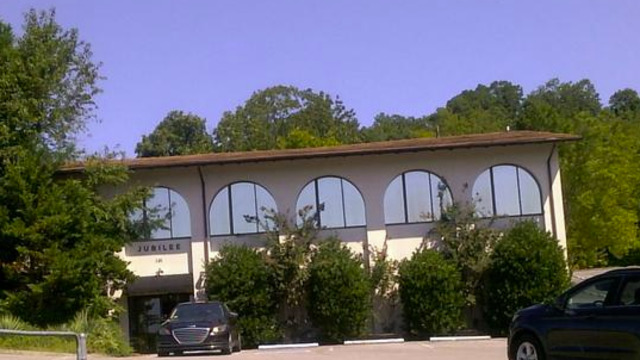 Editor's Note: This article is a part of MinistryWatch's ongoing coverage of David Jang's network of organizations.  To read more in this series, click here.
A two-story office building owned by an organization with ties to the controversial ministry leader David Jang has sold – and it sold to another Jang-related organization.
The Nashville Post reported that the building, located in the Nashville suburb of Bellevue, sold for $1 million.  The building had been owned by Jang-affiliated Olivet University.  Olivet University has been charged with five counts of fraud and money laundering in New York.  William Anderson, a former trustee of Olivet University, has already pled guilty to the charges against him.  According to the Manhattan District Attorney's office, the fraud charges total $35-million.
The buyer of the building is Jubilee World, another Jang-related organization.
Jubilee World's website says it is "a fellowship comprised of a globally diverse and eclectic body of musicians, dancers, actors, and members purposed to glorify God through the sacrifices of praise and worship." From 2012 to 2015, Jubilee World was headquartered in Nashville.  Jubilee World's website says, "In 2012, the Jubilee World headquarters moved to Nashville and acquired a beautiful facility."  It is not clear that this "beautiful facility" is referring to the Bellevue property, or some other building.
According to The Nashville Post, Olivet University "acquired the property in December 2013 for about $824,000."  The Post reports:  "Located at 141 Belle Forest Circle and opened in 1969, the modernist two-story structure sits on 1.68 acres and is one of the West Davidson County bedroom community's oldest of its type."
Jubilee World moved its headquarters from Nashville to St. Louis after buying a couple of landmark properties there.  The St. Louis Post-Dispatch reported that Jubilee World "quietly bought the old St. Mary's Orphanage on Emerson Avenue in 2015. The 8-acre campus in the Walnut Park East neighborhood is now listed as Jubilee World's headquarters."  In early 2017, the Post-Dispatch reported on Jubilee's purchase of the famous Roberts Orpheum Theatre in downtown St. Louis.
How Jubilee World was able to purchase these buildings is not clear.  Aaron Reppert is executive director of Jubilee World.  Reppert told The Post-Dispatch, "Olivet helped fund Jubilee World's launching in 2002."  If that's true, it raises the possibility that the funds came from the $35-million obtained illegally in the New York fraud.  It is also not yet clear if the punishment for this fraud will include restitution.  Sentencing in that case is expected on June 1.
In the meantime, Reppert asserts that Jubilee World is now "pretty much independent."  But it is impossible to independently verify that statement, as Jubilee World calls itself a church for tax purposes and does not release its Form 990s to the public.