Museum of the Bible Returns Thousands of Artifacts to Iraq and Egypt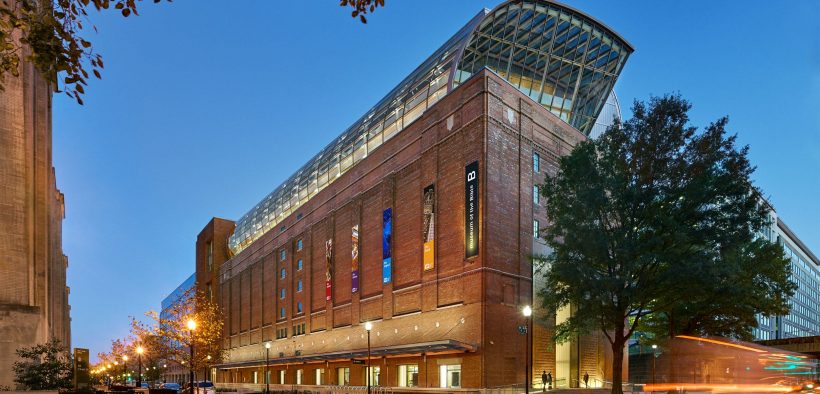 The Museum of the Bible in Washington, D.C., has repatriated to Egypt and Iraq more than 8,000 antiquities it had purchased for the museum without a reliable history of their origin.
Steve Green, chairman of the board of the Museum of the Bible and president of Hobby Lobby, said in a statement on the museum's website that the museum had transferred control of a fine art storage facility that housed 5,000 ancient Egyptian papyrus fragments to the U.S. government as part of a voluntary administrative process, and that the U.S. Government had facilitated delivery of the items to Egyptian officials. 
He said the museum also initiated the shipment on Jan. 27 of 8,106 clay objects to Baghdad.
Ownership of the respective items had been transferred to Iraq and Egypt in May. In June, the items were placed under the care of independent, third-party fine art storage facilities on their behalf, Green said. 
The Museum enlisted the U.S. Government to help with the return of the objects after the Museum of the Bible proved unable to finalize potential loan or education program agreements involving the objects or resolve shipping logistics details with the intended recipients, The Iraq Museum in Baghdad and The Coptic Museum in Cairo. 
Access to MinistryWatch content is free.  However, we hope you will support our work with your prayers and financial gifts.  To make a donation, click here.
Green began collecting biblical manuscripts and artifacts in 2009, setting up traveling museums in various cities across the country to showcase the items and educate visitors. In November 2017, his team celebrated the public grand opening of the 430,000-square-foot Museum of the Bible in D.C., aiming to "be among the most technologically advanced and engaging museums in the world." 
In March 2020, Green admitted that, at the time he and his family began collecting the Biblical-era artifacts that would ultimately form the basis of the Museum, he had not understood the importance of determining the provenance of the items or that there was potential that antiquities without a paper trail could have been looted or stolen. 
"It is well known that I trusted the wrong people to guide me, and unwittingly dealt with unscrupulous dealers in those early years," Green said. "One area where I fell short was not appreciating the importance of the provenance of the items I purchased." 
Since then, he said Museum of the Bible curators have "quietly and painstakingly" researched the provenance of the collection and that "several thousand" items that likely originated from Iraq and Egypt lacked reliable historical information and were being returned to their likely countries of origin.
Green said that going forward, the Museum of the Bible will continue to look for ways to partner with the Iraq and Coptic museums and to provide assistance with preserving and celebrating the rich cultural histories of those countries and many others."