MINISTRY SPOTLIGHT:

The Seed Company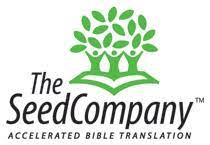 Summary:  The Seed Company began in 1993, by Wycliffe Bible Translators Inc. (Wycliffe USA), to accelerate Scripture translation and impact for people that are without God's Word through Great Commission partnerships.  The Seed Company works with local translators and international partner organizations as well as financial and prayer partners in a concentrated effort to make God's Word readily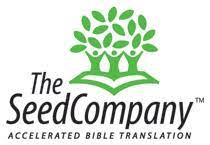 available for faster church planting, effective discipleship and greater community transformation. The Seed Company, manages national-led translation projects with clearly defined timeframes, outcomes, milestones and budgets. Financial and prayer partners for each project provide the necessary resources. Experienced linguists train and mentor local translators, while every scriptural translation is reviewed thoroughly for accuracy and clarity. In addition, emerging technology, such as solarpowered equipment, satellite uplinks, and cell phones, is accelerating the pace of Bible translation and making it possible even in the most remote regions of the world.  The Seed Company aims to transform lives in every language in this generation by God's Word.
MinistryWatch Financial Efficiency Rating:  3 Star (out of a possible 5 Stars)
MinistryWatch Transparency Grade:  A
ECFA Member?  Yes
Revenue in Most Recent Year Available (2019):  $56,812,441
Four-Year Revenue Trend:  Increasing  (About 34 percent change)
Percent of Revenue The Seed Company Spends on Fundraising:  11 percent 
Percent Peer Group Spends on Fundraising:  9 percent
President: Larry B. Jones, PhD 
President's Salary and Other Compensation:  The Seed Company does not file the public document, the IRS Form 990, and because of that, it's compensation information is not known.
Complete MinistryWatch profile for The Seed Company  can be found here.
Find recent MinistryWatch articles mentioning The Seed Company here.
Access to MinistryWatch content is free.  However, we hope you will support our work with your prayers and financial gifts.  To make a donation, click here.