MacKenzie Scott's $2.7 Billion Gift Helps Hundreds of Groups – But No Evangelical Groups Among Them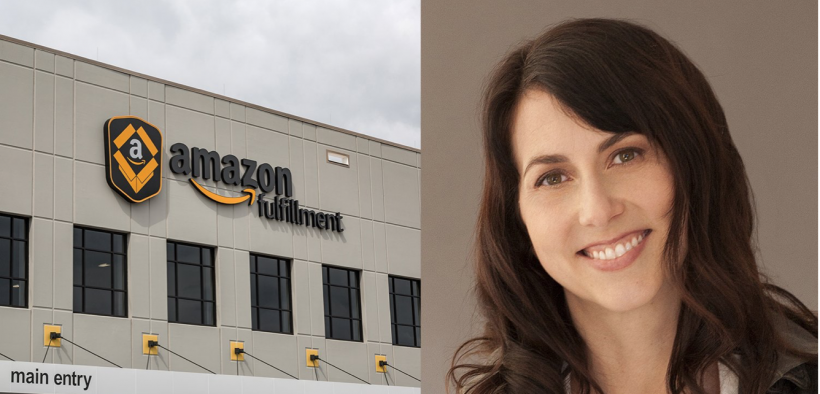 Religious organizations serving Christians, Muslims, and Jews are among the 286 organizations receiving major gifts from MacKenzie Scott, the former wife of Amazon founder Jeff Bezos. Tuesday, Scott announced she had given the groups $2.7 billion, following $6 billion in gifts last year.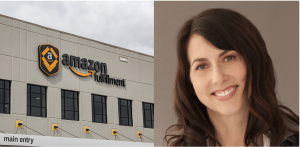 "We are all attempting to give away a fortune that was enabled by systems in need of change," said Scott, adding, "the social structures that inflate wealth present obstacles" to equality and justice for women, and racial and sexual minorities.
Some of the gifts went to commonly known institutions, such as The Motown Museum and Jazz at Lincoln Center. Others went to smaller, little known groups working in local settings around the U.S. and the world.
Her gifts will also help more than a dozen philanthropic organizations and entities that report on philanthropy, including Charity Navigator, National Council of Nonprofits, and The Nonprofit Quarterly.
Shortly after her divorce from Bezos, Scott signed the Giving Pledge, "a commitment by the world's wealthiest individuals and families to dedicate the majority of their wealth to giving back."
Access to MinistryWatch content is free.  However, we hope you will support our work with your prayers and financial gifts.  To make a donation, click here.
Scott said her team rigorously researched hundreds of groups before "identifying and evaluating equity-oriented non-profit teams working in areas that have been neglected…and communities that have been historically underfunded and overlooked."
Here's a look at the faith-based recipients.
Christian Groups
Scott gave her support to three progressive Christian groups that focus on racial equality, freedom for LGBTQ people, and other issues that fall outside of the typical evangelical culture war issues.
Faith in Action is a national organizing network that works to dismantle systems of injustice they say are fueled by hatred and racism. The California group focuses on gun violence, healthcare, immigration, incarceration, and voting rights.
Faith in Public Life is a national network of 50,000 clergy and faith leaders united in the "prophetic pursuit of justice, racial equality, and the common good." A representative of the group told Religion News Service that Scott's donation was a "significant multimillion-dollar gift."
Repairers of the Breach is the group headed by Rev. Dr. William J. Barber II. The D.C.-based group says they "challenge the position that the preeminent moral issues are prayer in public schools, abortion, and property rights. Instead, we declare that the moral public concerns of our faith traditions are how our society treats the poor, women, LGBTQ people, children, workers, immigrants, communities of color, and the sick."
Muslim groups
The Inner-City Muslim Action Network (IMAN) is a community organization that "fosters health, wellness and healing in the inner-city by organizing for social change, cultivating the arts, and operating a holistic health center," according to their website.
Muslim Advocates works in courts, legislatures, and communities to halt bigotry against Muslims.
Pillars Fund works to amplify the leadership, stories, and talents of Muslim women in the U.S.
Jewish groups
HIAS, founded as the Hebrew Immigrant Aid Society in 1881 to assist Jews fleeing pogroms in Russia and Eastern Europe, now welcomes all who have fled persecution.
Repair the World mobilizes Jews and Jewish communities to take action to pursue a just world through a lifelong commitment to acts of service.
Before Scott started giving her money away, she was worth an estimated $60 billion. Even after her gifts the last two years, she will give billions more in the years to come. Her emphasis is on groups that serve and/or are run by minorities, women, or other vulnerable populations.
Unlike some major donors, who impose guidelines on groups they support, Scott says the gifts, made with her husband Dan Jewett, are no-strings-attached, "because we believe that teams with experience on the front lines of challenges will know best how to put the money to good use, we encouraged them to spend it however they choose."
In her post, entitled "Seeding by Ceding," Scott said she wants to "de-emphasize privileged voices and cede focus to others."
The Giving Pledge Scott signed was developed by Bill and Melinda Gates and Warren Buffett, who urge fellow billionaires to give away much of their wealth during their lifetimes.