Lutheran World Relief, Others, Join Forces Under Corus International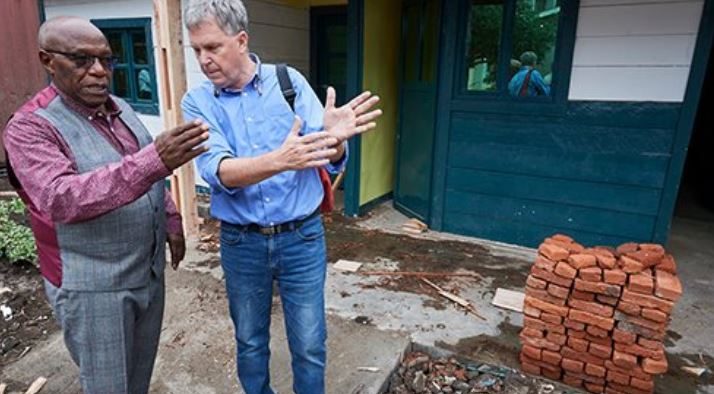 Lutheran World Relief has joined with IMA World Health, another faith-based relief organization to form Corus International.
Combined, these two organizations, plus other smaller groups that will also be a part of Corus International, generated about $140-million in donation revenue last year.
During the year ended September 30, 2018, Lutheran World Relief workers participated in 65 emergency response and supplies actions, as well as distributing mission quilts and care kits to more than 600,000 people. Organization staff also implemented 22 projects dealing with climate strategies and natural resource conservation.
During the same period, IMA World Health workers were similarly active around the globe. Highlight actions include more than 356,000 mothers had access to birth and nutrition resources in the Democratic Republic of Congo, protected 2 million people in South Sudan by distributing bed nets treated with insecticide, and provided nutrition and anti-disease services in Tanzania.
The nonprofits are joined by for-profit entities Ground Up Investing, Lutheran World Relief's impact investing subsidiary, which offers training and capital to small agribusinesses in rural economies.  Also becoming a part of Corus International is Charlie Goldsmith Associates, London, which develops cash transfer, school attendance and health record, and payroll technology to marginalized communities in post-conflict, fragile and emerging countries; and LWR's Farmer's Market Coffee, a Lutheran World Relief venture that provides a fair-value supply chain to coffee farmers throughout the world.
Charlie Goldsmith Associates, the only for-profit entity not already linked with Lutheran World Relief, has annual revenue of $3 million.
The combined entities will have about 800 employees throughout the world.
"It's clear that poverty and health are intrinsically linked, and you can't address one without the other," Corus President and CEO Daniel Speckhard said in a statement. "With the Corus model, we're ultimately changing the dynamic so families and communities can become substantially more self-reliant and resilient."
Speckhard will maintain his roles of president and CEO of both Lutheran World Relief and IMA World Health.
This article originally appeared in The Non-Profit Times.  It is used with permission.  To subscribe to the free newsletter of The Non-Profit Times, click here.