Weekly Review

Billy Graham Chaplains Respond, Steve Bannon Arrested for Donor Fraud, MinistryWatch Database Updated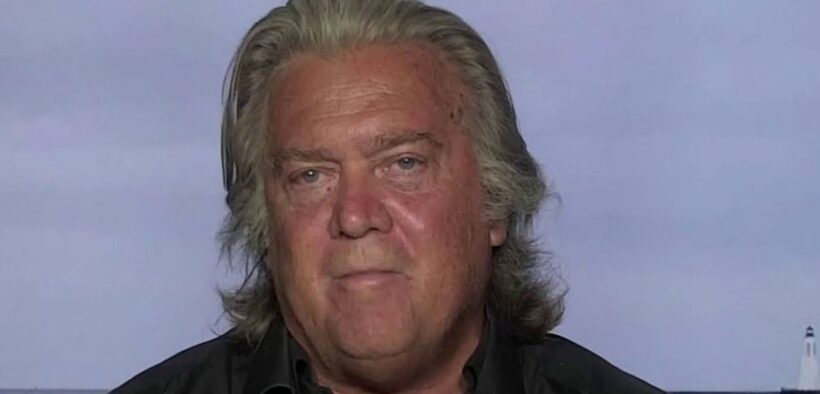 Billy Graham Responds.  The Billy Graham Rapid Response Team (RRT) is deploying chaplains alongside Samaritan's Purse to Cedar Rapids, Iowa, to provide emotional and spiritual care after a powerful derecho storm devastated the area with winds nearing 100 mph.  More than 1 million people lost power as the storm reportedly traveled more than 700 miles across multiple states. At least one person died and homes and businesses suffered major damage from the straight-line winds.  RRT chaplains are also currently deployed to Bertie County, North Carolina, after an EF-3 tornado spawned from Hurricane Isaias last week.  For more on the Iowa situation, click here.
Non-Profit Execs Arrested. Steve Bannon, the former high-level advisor to President Donald J. Trump, and three colleagues have been charged with allegedly defrauding donors who support building a border wall in the southwestern United States.  According to information from the U.S. Attorney's Office for the Southern District of New York of the Department of Justice, Bannon and a trio of alleged accomplices were charged with defrauding "hundreds of thousands of dollars in connection with an online crowdfunding campaign known as 'We Build the Wall' that raised more than $25 million."  Language on the We Build The Wall website refers to it as a 501(c)(4) nonprofit.  Promoters of the effort also said that 100 percent of the proceeds would go to building the wall.  The charges allege that Bannon and his colleagues used more than $1-million of the $25-million raised for personal purposes.  All four are each charged with one count of conspiracy to commit wire fraud and one count of conspiracy to commit money laundering, each of which carries a maximum penalty of 20 years in prison.  Though this alleged fraud did not involve Christian ministries, the lesson for ministry leaders is clear:  If you raise money for a specific purpose, you have to use the money for that purpose.  If you make promises to donors, you have to honor those promises.  Read more here.
On Today's Podcast.  Each week, the MinistryWatch podcast brings you news about Christian ministries, as well as the latest in charity and philanthropy, all designed to help us become better stewards of the resources God has entrusted to us.  On today's program, we report on the explosive growth in donor-advised funds (DAFs).  We'll explain what DAFs are, and why they've become an important philanthropic tool, even for those who aren't wealthy.  We'll also have an update on the stand-off between the state of California and pastor John MacArthur.  And we continue our Generous Living series with the story of a couple who doesn't invest just money, but also time – lots of it – in the ministries they support.  We begin the program with news about one of the nation's largest evangelical youth ministries, Young Life.  A social media campaign started by two gay former Young Life staffers is putting pressure on the youth ministry to change its position on sexuality.  You can hear the podcast on iTunes, Spotify, Stitcher, and other podcast apps, or you can simply click here.
MinistryWatch Extra with WORLD's Michael Reneau.  A quick reminder that starting next week, we are going to be posting a second podcast episode each week.  Natasha Smith and I will continue our weekly roundup of the week's MinistryWatch news, posted each Friday.  The extra episode will be an interview with a writer or leader of a ministry we have a reporting partnership with.  This week's guest is Michael Reneau, Deputy Editor at WORLD News Group.  We discuss how both WORLD and MinistryWatch approach journalism, and give you a behind-the-scenes look at how some recent stories came together.
ECFA Changes.  The following organizations have had membership status changes in the Evangelical Council for Financial Accountability.  ADDITIONS: None.  REMOVALS:  Adult and Teen Challenge of Memphis (Memphis, Tenn.), Consortium of Christian Study Centers (Charlottesville, Va.), Promise of Hope (Dudley, Ga.)
MinistryWatch Rating Changes.  Bibles for the World (Down from 2 to 1 Star, Transparency Grade: A), Bill Glass Behind the Walls (4 Stars, Transparency Grade: A), Cadence International (4 Stars, Transparency Grade: A), Christians in Action, Inc. (3 Stars, Transparency Grade: C), Interchurch Medical Assistance, Inc. (5 Stars, Transparency Grade: C), International Fellowship of Christians and Jews (2 Stars, Transparency Grade: C), International Messengers (4 Stars, Transparency Grade: A), International Needs formerly IN Network USA (4 Stars, Transparency Grade: A), Life Outreach International Association of Churches (2 Stars, Transparency Grade: C), Lutheran World Relief (3 Stars, Transparency Grade: C), Navajo Ministries / Navajo Missions (1 Star, Transparency Grade: A), United Marriage Encounter (4 Stars, Transparency Grade: A), Youth for Christ USA, Inc. (3 Stars, Transparency Grade: A)