Love For The Least Lacks Structure, Financial Oversight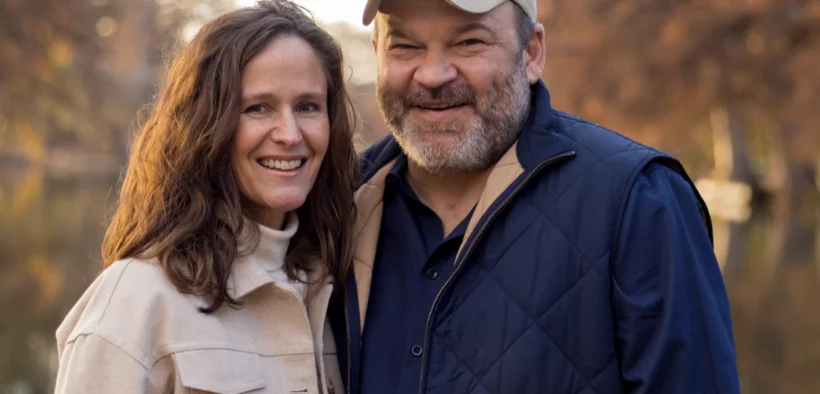 When leaders claim Love For The Least (L4L) is a movement, not an organization, they're right. "We have no overhead, office or staff," claims the $3.7 million ministry.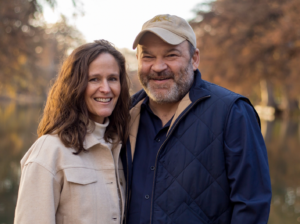 It also appears to have very little financial oversight.
Instead, the ministry, which works in Tanzania, Kenya, India, and northern Iraq, operates like an ongoing GoFundMe campaign that transfers funds to Christian workers, all of whom raise their own support.
L4L was founded in 2003 by Jerry and Stacy Kramer, who got their start as missionaries to Tanzania. Jerry Kramer is ordained with the Anglican Church in North America. He has worked with YWAM and says L4L is "part of the YWAM family." The couple also helped found Missionary Support Services in 2007, which handled their finances for over a decade until they found a new provider.
Between 2018 and 2019, the Kramers switched to OMNI, a Colorado Springs nonprofit founded to provide accounting services to a variety of independent YWAM groups.
Jerry Kramer said in an email to MinistryWatch that L4L has "OMNI oversight, YWAM oversight, ecclesiastical oversight and Board oversight…We want to be [the] gold standard."
"We don't know anyone in the field who is more oversighted," said Kramer, who said L4L has "long sought to be actually accountable, not just ticking boxes and saying we have an audit."
Access to MinistryWatch content is free.  However, we hope you will support our work with your prayers and financial gifts.  To make a donation, click here.
But in an interview, Les Hall, the man who runs OMNI, says it performs no oversight functions for L4L, but merely transfers funds. Hall, who studied basic accounting in high school, has spent 45 years doing bookkeeping for churches and YWAM groups. He acknowledges that YWAM hasn't followed best practices.
Neither L4L nor Omni have ever hired auditors or produced an audited financial report. Instead, OMNI offers a simple L4L profit-and-loss statement that contains accounting errors and other irregularities:
$504,426 in assets carried over from 2021 are listed as 2022 income;
$537,497 in ministry expenses—more than 14% of L4L's 2023 income—are ascribed to "Miscellaneous;"
The ministry has claimed to have a financial efficiency rating of 87%, but a review of its profit-and-loss statement seems to indicate it actually spends only 67% of income on programs. (It's not clear if the statement accurately separates program expenditures from overhead and administration costs.)
Hall says L4L has hired CapinCrouse LLP to conduct a Nonprofit Checkup in 2023. Depending on how that goes, the ministry may hire the accounting firm to conduct its first actual audit in 2024.
But Kramer expresses doubts about the importance and effectiveness of commonly accepted accounting procedures.
"I've always loved Americans who run around demanding the locals provide receipts and sign for funds," he wrote. "The locals all have receipt books. Happy to make up receipts. The American says this is accountability. Silly…paper trails here (in Tanzania) are meaningless. It's all about good ground game (and) lots of unconnected contacts."
Kramer regularly posts finances on a Basecamp account for internal review. "All Stakeholders can see," he wrote. But L4L does not make its finances available to donors. One lay church leader at a congregation that supports L4L contacted MinistryWatch after L4L rebuffed his repeated requests for the ministry's financial information.
The opacity hasn't hurt revenue. "Jerry is a fundraising machine," says Hall, particularly with Anglican churches, where he identifies himself as Fr. Jerry Kramer.
L4L's list of the people and projects it supports includes a dozen different people or couples, but  provides little background information about some of the workers or details about their work.
Some work with Reach the Rest, while others were previously affiliated with Light a Candle, a ministry launched by "worship protest" musician Sean Feucht that raised more than $200,000 for its Afghan Emergency Relief Fund, even though he had no previous experience in relief work.
L4L also raises funds to care for refugees ($496,761 spent in 2022), and orphans ($373,708).  Supported orphanages include YWAM's Samaritan Village Orphanage in Tanzania, Bethany Village in remote Western Kenya, and Lost Sparrow Children's Home in India. L4L spent $30,000 on business and entrepreneurial training for refugees in Kurdish northern Iraq.
L4L also raises funds for relief work and widows but does not list any expenditures for these items in its 2022 statement.
Donors who know Jerry Kramer and trust him to operate ethically seem to have no problem with L4L's management and financial structure. But donors who want to know how a ministry spends what it receives may want to wait until its projected 2024 audit arrives in 2025.
Main photo: Jerry and Stacy Kramer / Support Page