LGBTQ Community Organize Petition Against Max Lucado Preaching at Washington National Cathedral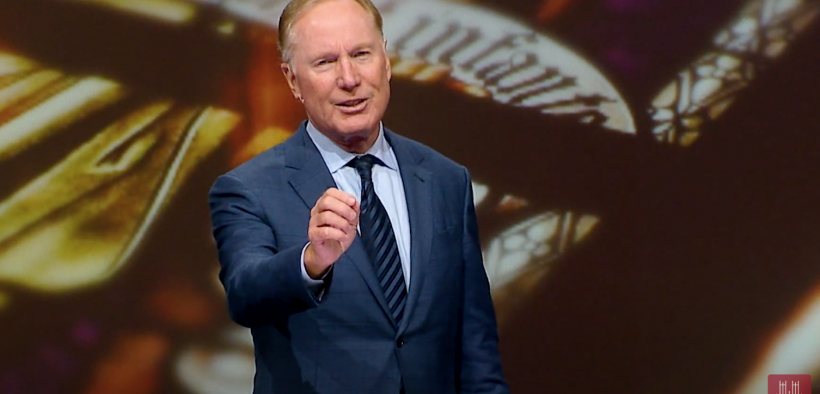 More than 1,600 people signed a petition protesting the Washington National Cathedral's decision to host evangelical megachurch pastor Max Lucado as a guest preacher last weekend (Feb 7), saying the move contradicted the Episcopal Church's stance supporting LGBTQ inclusion.
The petition attempted to pressure the Cathedral to rescind its invitation ahead of the event, specifically citing a 2004 article Lucado authored titled, "What God Says About Gay Marriage," in which he calls homosexuality a "sexual sin" and says "the Bible never minces words regarding God's feelings toward homosexual activity."
"Fear-mongering and dehumanizing messages from powerful speakers like Lucado have been used to justify rollbacks of LGBTQ rights and to exclude LGBTQ people from civil protections and sacred rites," the petition said, calling for Lucado to publicly renounce his views.
"Lucado has inflicted serious harm. If healing is to take place, Lucado has much work to do before it can begin," it said.
Cathedral Dean Randy Hollerith defended the decision to let Lucado speak, saying the church's commitment to its LGBTQ members remained "unshakable and unchanged," but "when we only engage with those with whom we agree on every issue, we find ourselves in a dangerous (and lonely) place."
Access to MinistryWatch content is free.  However, we hope you will support our work with your prayers and financial gifts.  To make a donation, click here.
"My hope is that all churches and faith communities will find ways to open their doors to perspectives different from their own," he told Episcopal News Service.
Cathedral spokesman Kevin Eckstrom emphasized that Lucado, a popular author and teaching minister at Oak Hills Church in San Antonio, Texas, was not asked to preach on LGBTQ issues. The subject of his sermon, which was pre-recorded and aired as planned Feb. 7, was "how God can bring calm to our chaos." The Right Rev. V. Gene Robinson, retired Episcopal bishop of New Hampshire and the first openly gay bishop in the Anglican communion, presided over the service where Lucado preached.
Lucado was one of several guest preachers the cathedral tapped in the past year to participate in its online services. Others have included Archbishop of Canterbury Justin Welby; sociologist Michael Eric Dyson, an ordained Baptist minister; and Bishop William Barber, a Disciples of Christ pastor.
"The cathedral takes its role seriously, and we recognize the prominence of the pulpit, but we also believe that the church is big enough to be able to encompass everyone, even in the areas we disagree," Eckstrom said.