Boy Scouts Reach Agreement With Sex-Abuse Victims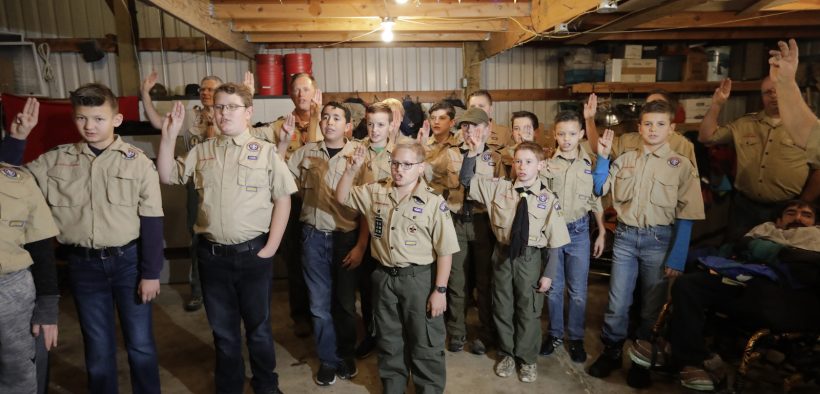 The Wall Street Journal is reporting that the Boy Scouts of America (BSA) has reached a settlement with the largest groups of sex-abuse victims.  The deal will require the BSA to put $850-million in a fund that will compensate tens of thousands of victims.
This figure is nearly three times the $300-million the BSA offered earlier this year, a figure victim lawyers called "woefully inadequate."  The deal also signs over all insurance rights to the trust fund, a number that could end up being in the billions of dollars.
"The insurance is really where the bulk of the money's going to come from," victims' lawyer Ken Rothweiler told The Wall Street Journal. "There's billions of dollars in insurance rights against some of the largest insurance companies in the country."
Insurers include Chubb Ltd.'s Century Indemnity Co., Travelers Cos. and American International Group Inc.  Their lawyers said in court papers filed Thursday they had been excluded from talks between the BSA and victim groups.
The deal is not final.  It must be put to creditor vote.  The U.S. Bankruptcy Court in Wilmington, Del., must also approve the terms.  But if it is approved, it could be a significant step toward the Boy Scouts emerging from bankruptcy.
A key point in the deal protects both the Boy Scouts and local councils from future litigation over sex-abuse claims.  In a statement, the BSA said the proposal "will equitably compensate survivors and ensure scouting's future by resolving past abuse cases for both the national organization and local councils."
According to the Wall Street Journal, "The local councils, which hold the bulk of the Boy Scouts's wealth, aren't themselves in bankruptcy but have been sued alongside the organization and face liabilities large enough to tip some of them into insolvency."
Christopher Hurley is founding partner of Hurley McKenna and Mertz.  His firm represents about 4,500 victims. Reacting to the agreement, Hurley said, "This is a historic step towards closing the door on a horrific chapter in the Boy Scouts of America. While the $850 million is a significant start, it only represents money contributed by BSA and Local Councils. Neither insurance companies nor chartering organizations have contributed to the settlement trust. Negotiations will continue in the coming months with insurers with chartering organizations."
Chartering organizations include thousands of churches and other non-profit organizations.
Hurley concluded: "This settlement is a bittersweet resolution for the generations of children that the Boy Scouts of America failed to protect.  While there is some satisfaction in seeing the Scouts acknowledge their fault, and magnitude of this settlement is historic, not one of my clients would have traded money for his lost youth."