Justices to Opine on Religious Vs. Nonprofit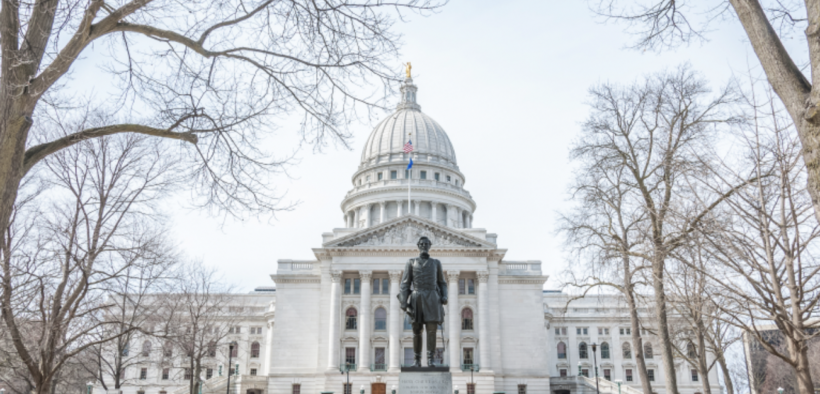 The Wisconsin Supreme Court will begin deliberating later this year on the question of what qualifies as sufficiently "religious" for a charity to enjoy the legal protections that come with that designation.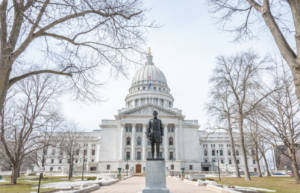 The case could have far-ranging legal implications for charities with a faith-based mission. It stems from a pair of conflicting lower-court rulings in separate cases involving two Catholic nonprofits. The first ruling granted approval for a Catholic disabilities nonprofit to opt out of Wisconsin's state unemployment system and pay into a church-run system, which the nonprofit's lawyers said would be more efficient and cost-effective while providing the same level of benefits. The second ruling denied approval to a Catholic Charities affiliate in Superior, Wisconsin for a similar exemption, which the organization had sought once before.
The Catholic Charities Bureau of Superior has since appealed the denial, which the state Supreme Court is expected to take up in the fall. The central question before the court will turn on whether the activities of a religiously inspired nonprofit, even one administered by the Catholic Church itself, are more "charitable" than "religious." The Wisconsin Labor and Industry Review Commission argued that because the charity provides services to people of all faiths and doesn't evangelize, the religious exemption doesn't apply. An appellate court agreed.
Catholic Charities Bureau leaders, however, say it's illogical and absurd to think a social services ministry overseen by the Diocese of Superior with a mission to spread the church's religiously mandated works of mercy to people of all faiths isn't religious. The Becket Fund for Religious Liberty, based in Washington, D.C., supports the charity's position and is now taking up the case on its behalf.
Access to MinistryWatch content is free.  However, we hope you will support our work with your prayers and financial gifts.  To make a donation, click here.
Becket lawyers say requiring the charity to restrict the help it provides the poor, disabled and elderly to only those of the same faith as a condition of maintaining its religious protections would punish it for its good deeds. More importantly, doing so would force the charity to violate its religiously based mission protected under the First Amendment and risk entangling secular courts in deeply religious questions, which they say would violate church-state separation and potentially lead to a slippery slope of other unknown consequences. Leaders worry these could extend to regulatory, reporting and tax requirements from which religious charities are currently exempt as well as broader constitutional issues.
"Other Catholic dioceses in the state operate schools, charities, health care centers, and other social service programs that could all be affected by a determination that the Catholic Church's care for the poor and related social services are not sufficiently 'religious' under state law," said Nick Reaves, a counsel at Becket.
Catholic Charities USA and its affiliates are watching the case closely and remain hopeful the Wisconsin Supreme Court's acceptance of it signals a willingness to overturn what judges view as a problematic decision. Catholic Charities USA lawyers are now working on a friend-of-the-court brief that they plan to file in the next few weeks, said spokesperson Kevin Brennan. The Wisconsin Catholic Conference has already filed a brief, as have Catholic Conferences in neighboring states including Illinois, Michigan and Minnesota.
"We're glad that the Wisconsin Supreme Court is stepping in to review the lower court's misguided view that Catholic Charities Bureau can't participate in a Catholic unemployment assistance program because it's not coaxing the poor, elderly, and marginalized it serves to join the faith," said Eric Rassbach, vice president and senior counsel at Becket.
This article was originally published by The NonProfit Times.