John Hagee, TBN's Crouch Family, Peter Popoff, and Persecuted Christians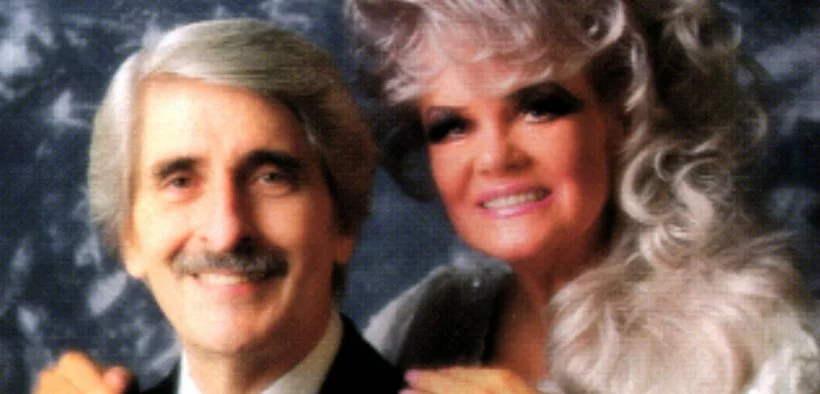 Remember Their Chains.  Sunday was the International Day of Prayer for the Persecuted Church.  The day also kicked off a campaign by Open Doors USA to pray the persecuted church not just one day a year, but year-round.  Among those who participated in the effort were podcaster and author Annie Downs, Southern Baptist Convention President JD Greear, and musician and talk show host Sheila Walsh.  "The goal of this initiative was to bring together leaders from diverse Christian communities and to unite in prayer for courageous believers who live out their faith at great risk to themselves," said David Curry, CEO of Open Doors USA. "Our persecuted brothers and sisters around the world long to know they're not alone.  To read MinistryWatch's profile of Open Doors, click here.
John Hagee In The News.  Pastor and TV Preacher John Hagee was the subject of a profile in the left-leaning San Antonio Current recently.  Among the disclosures in the article:  The John Hagee Royalty Trust owns a 7,600-acre ranch in Texas valued at $5.5-million.  He also owns three homes in an exclusive San Antonio neighborhood called The Dominion.  "Additionally," the paper reports, "Hagee's enterprises have owned at least two private jets since the mid-2000s. Federal aviation records show that John Hagee Ministries purchased a Cessna 650, a business jet that typically seats up to eight people, and later upgraded to a Dassault Aviation Mystere-Falcon 50, a three-engine jet that sells for more than $20 million when purchased new."  To read the complete article, click here.
TBN Takes Hit.  A state appeals court in mid-October said Carra Crouch, the granddaughter of Trinity Broadcasting Network founders Paul and Jan Crouch, will receive $900,000 for "emotional pain and suffering" following Carra Crouch's alleged rape by a TBN employee in 2006, when Carra was 13 years old.  According to the Orange County Register, "Jurors initially awarded Carra Crouch $2 million in damages after determining that Jan Crouch, who co-founded the Trinity Broadcasting Network empire with her late husband Paul, caused her years of emotional pain and suffering. That judgment was later lowered to $900,000 by the trial court judge."  The judges said, "Yelling at a 13-year-old girl who had been drugged and raped that she was stupid and she was at fault exceeds all possible bounds of decency. By telling Carra that she was at fault, Jan Crouch displayed a reckless disregard for the almost certain emotional distress Carra would, and did, suffer."  The judges also determined that Jan Crouch was acting in her authority as an officer or director of Trinity Christian Center (the legal name of TBN), leaving the organization open for liability.
Peter Popoff Popped.  British telecommunications regulator Ofcom (UK Office of Communication) has fined a UK television network for airing the program of discredited TV preacher Peter Popoff.   In mid October, Ofcom handed down a 25,000 euro fine for airing a program in which Popoff pitched "miracle spring water."  According to Ofcom, "The claims made in the programme had the potential to cause harm to members of the audience who may have been led to believe that the 'miracle spring water' alone was sufficient to cure their health conditions and that it was unnecessary to rely on, or continue receiving, conventional medical treatment."  To read a fascinating 2017 expose of Popoff in GQ Magazine, called "Peter Popoff, The Born Again Scountrel," click here.
Milestones.  Prison Fellowship International (PFI) announced the appointment of David Yerry as principal gifts officer.  He worked with the Billy Graham Evangelistic Association from 1995 to 2015, serving as vice president from 2009 to 2015….