Historic Churches in New Jersey Sue for Denial of Historic Preservation Funds

Lawsuit claims there were illegally denied funds because of their religious nature.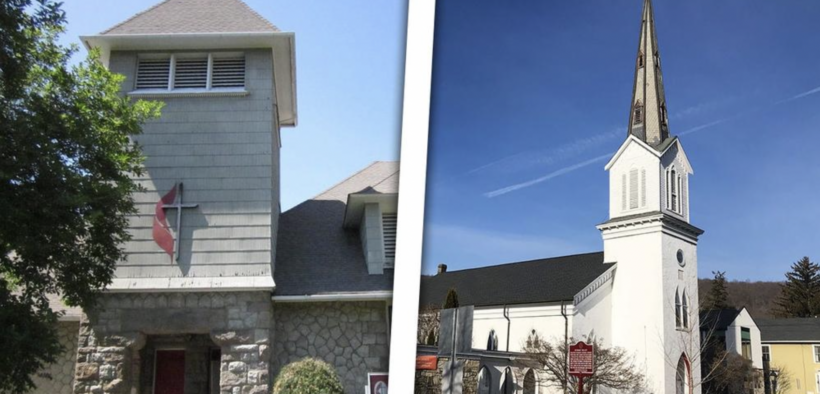 Two churches in New Jersey filed a federal lawsuit against a historic preservation board for discriminating against them in its distribution of funds because of their religious function.
Because of recent decisions by the U.S. Supreme Court, the Mendham Methodist Church and the Zion Lutheran Church Long Valley, represented by religious liberty public interest law firm First Liberty Institute, last week asked the court for injunctive relief and compensatory damages.
"The Supreme Court has made it abundantly clear that religious institutions cannot be excluded from public funding programs like preservation grants simply because of their religious character or religious activities," First Liberty Senior Counsel Jeremy Dys said in a press statement.
As one of the oldest counties in New Jersey founded in 1739, Morris County takes pride in its history. In 2003, residents established the Historic Preservation Trust Fund to distribute county tax revenue to repair, restore, or preserve historic buildings in the area.
A Masonic lodge, community theater, restaurant, and woman's club have all received grants from the fund for their restoration projects.
However, in 2018, the New Jersey Supreme Court ruled the state's "Religious Aid Clause prohibited the government from providing grants to preserve the architecture of historic churches."
Access to MinistryWatch content is free.  However, we hope you will support our work with your prayers and financial gifts.  To make a donation, click here.
The Mendham Methodist Church has a church building in the center of the Mendham Historic District that dates to 1893 and hosts a congregation of only 10 members. It hosts community events such as music lessons, a jazz concert, and a thrift shop
The building has a bell tower, stained glass windows, and its original frame. But it needs repairs.  The bell tower needs paint, the stained glass needs re-leading, and the foundation needs work. Most pressing are the necessary roof repairs to stop further damage caused by leaking.
Zion Lutheran Church Long Valley has an even longer history. Built in German Valley in 1832, the Gothic Revival-style building has been expanded over the years to fit the needs of the congregation, which currently numbers about 100.
Similar to Mendham Methodist, Zion Lutheran Church extends its reach into the community, hosting Cub Scout and Girl Scout meetings, educational programs, and a nursery school.
Zion Lutheran applied for and received a $27,760 grant in 2017 to implement a historic preservation plan.
But when it applied for another grant to implement the plan and restore its building, it was denied.
The lawsuit claims that by denying these churches funding from the Historic Preservation Trust Fund, the county has engaged in intentional discrimination against them in violation of the First Amendment and the Equal Protection Clause of the Fourteenth Amendment.
The churches asked the court to declare that the Religious Aid Clause of New Jersey's constitution and the application of it to the Historic Preservation Trust Fund violate the U.S. Constitution "insofar as they exclude religious organizations from eligibility for a generally available public benefit solely because of their religious purposes and exercise."
The defendants have not yet answered the lawsuit.