Historic Church Regains Building from Deed Fraud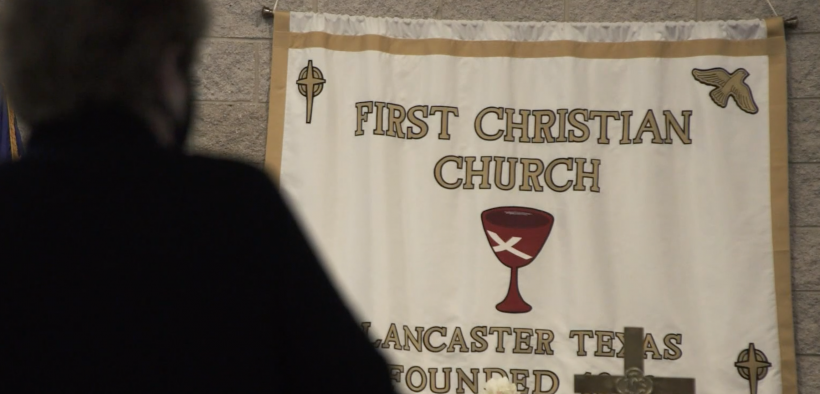 First Christian Church in Lancaster, Texas, has a historical plaque out front honoring the 170-year-old church as one of the state's oldest.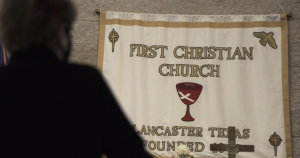 In March 2019, a man named Whitney Foster visited the church, leaving a $10 check in the collection plate from his front organization, True Foundation Non-Denominational Church.
Only later would the small congregation's pastor learn that the check was part of an elaborate con that transferred ownership of the church building to Foster, a convicted felon previously convicted of fraud and arson.
"We thought Dallas County had just lost their mind, that they just messed up," Rev. Melissa Bitting told TV station WFAA, describing her reaction when the Dallas County Clerk notified her that an individual claiming to be the church chairman deeded the church, a property valued at $700,000, to a non-church member for $10.
"I cannot imagine the audacity of this gentleman to come and worship with us like he did one Sunday morning before he stole the property," Bitting said.
Access to MinistryWatch content is free.  However, we hope you will support our work with your prayers and financial gifts.  To make a donation, click here.
Called deed fraud, or title theft, the theft of someone else's home or building involves two separate crimes: identity theft and mortgage fraud. States vary in their approaches toward real estate transactions. In some cases, they take place online, or in person with no photo IDs required. Often, there's no phone call to confirm the transaction.
Texas legislators hope to close loopholes that allow this kind of fraud to steal hundreds of millions of dollars in real estate a year.
Con man Foster may have fought the law, but the law won, providing a happy ending for the church.
In February, a judge signed an order reinstating First Christian Church as rightful owner of the property.
In April, Foster was indicted by a Dallas County grand jury for felony theft in connection with the fraudulent deed.
"I think it's bad enough that you do it against a home, but to do this against a church, and against God's house," Rev. Bitting told WFAA. "To me, I would not want to meet my Maker having done something like that."
One article describes the simple three-step process required to commit deed fraud:
Thieves find a home they want to target, oftentimes a vacant or vacation property.
Thieves commit identity theft to assume your identity, creating supporting documentation like fake ID, Social Security card, and other personal identifiers.
Thieves work through lawful authorities to transfer a home deed by forging your signature and using fraudulent documents.
The same article, from NortonLifeLock, which sells deed and identity protection services, describes 10 precautionary steps that home- and church-owners can practice.