Harvest Bible Chapel Hit With $500-k Tax Bill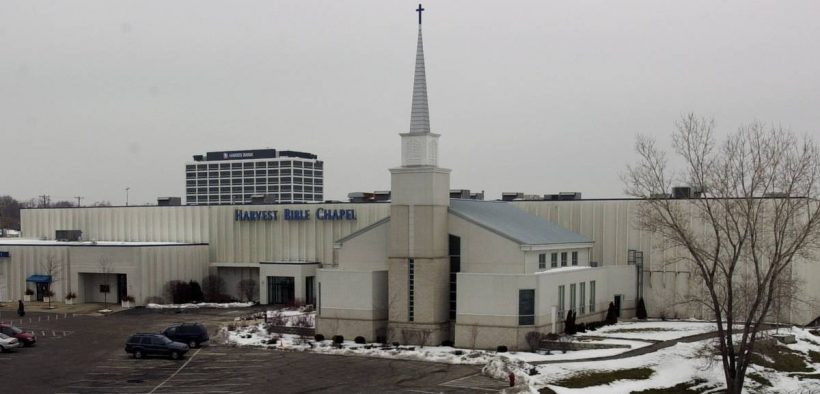 Harvest Bible Chapel owes more than $500,000 in property taxes after officials said one of its suburban Chicago campuses was wrongly categorized as eligible for tax exemption.  
The tax bill for the church's building on Deerfield Road in Highland Park includes three years of back taxes as well as this year's assessment, the Daily Herald reported.  
The tax-exempt status of the campus Harvest rents in Aurora also is under scrutiny, since the owner of the property is a for-profit limited liability corporation (LLC) that rents the space back to the church. Who owns the LLC is unclear. 
West Aurora school District 129 officials have asked the state of Illinois to revoke the church's exemption for that property, per the Herald.  
Angie Smith, the district's assistant superintendent for operations, said ISD 129 has had to pay taxes when renting space in the past, even though it is a non-profit.  
Smith said the school district would file an objection "on behalf of all taxpayers," and that property owners should not get out of paying taxes unless it is justified.  
A recent audit of the troubled church showed that the ministry lost nearly 10 percent of its revenue from 2017 to 2018, the most recent period reviewed.  
The audit, conducted by CPA and consulting firm Capin Crouse, found revenue of $41.7 million and net assets of $96.5 million as of Dec. 31, 2018, vs. $101.2 million at the end of 2017.   
The review also showed the church owed $26.2 million on a mortgage due in August 2022. 
A prior review of the church's records revealed that former pastor James MacDonald, who helped found Harvest in 1988, was paid an annual salary of more than $1 million. 
MacDonald was ousted in early 2019 after a recording of him making lewd comments on a hot mic aired on Chicago radio station WLS. He has filed a defamation lawsuit against the radio personality who broadcast the recording, Erich "Mancow" Muller, and his employer, Cumulus Media. 
MacDonald was also accused of bullying employees and of living an opulent lifestyle. 
A statement from the church at the time of his firing cited "conduct that the Elders believe is contrary and harmful to the best interests of the church" as the reason.  
Harvest Bible Chapel has about 6,000 members at six campuses in the Chicago area, down from 12,000 at its peak. 
Former branches in Highland Park, Ill., and Naples, Fla., are no longer affiliated with Harvest.