Coronavirus hits Washington D.C. Church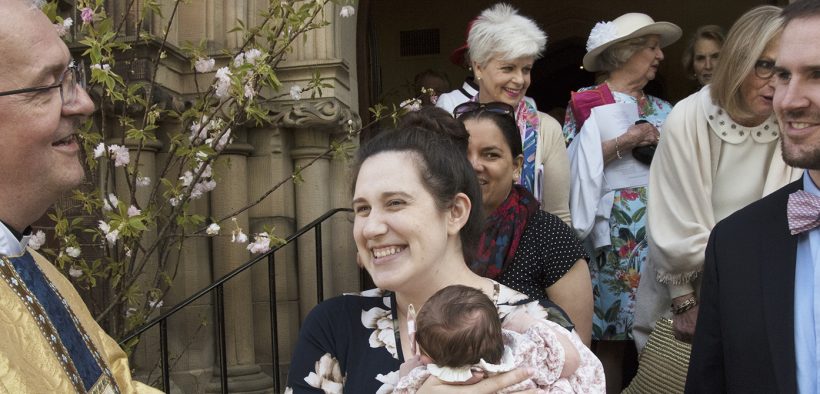 Members and visitors of an Episcopal church in Washington, D.C., are being asked to self-quarantine after a local pastor became the first of two people in the nation's capital to test positive for the coronavirus. Several others in Maryland and Virginia have also tested positive.  
D.C. Health released a statement over the weekend saying anyone who has visited Christ Episcopal Church Georgetown on February 24 or between February 28 and March 3 could have been exposed to the virus and are being asked to quarantine themselves at home for 14 days from the last time they visited.  
Officials originally announced the first confirmed case Saturday, but identified the victim only as a man in his 50s. Rev. Timothy Cole on Sunday verified that he was the individual who had tested positive.  
"I want to assure you that I will be okay," Cole said in a letter to his congregation. "I am receiving excellent care and am in good spirits under the circumstances. I will remain quarantined for the next 14 days as will the rest of my family."  
A church spokesman told the Washington Post that after originally falling ill in February, Cole recovered. He attended services and administered communion to parishioners on Sunday, March 1 — but his health deteriorated after that. On Tuesday he tested positive for the flu, he was hospitalized Thursday and received a positive test for the coronavirus Saturday. 
Christ Church Georgetown is suspending services and meetings until further notice. "We did not make the decision to close our doors lightly," Cole said, "but out of an abundance of caution for the most vulnerable among us." 
In the second district coronavirus case, a man visiting the Washington area from Nigeria tested positive and is being hospitalized in Maryland. Three people who stayed with the Nigerian man all tested negative Sunday, though one of them works at the School Without Walls High School. The school closed Monday "for deep cleaning and to give time to communicate with staff and parents," AP reported.  
Sen. Ted Cruz of Texas and Rep. Paul Gosar of Arizona—both Republicans—announced they would work from their homes after each coming into contact with a man at CPAC that has since tested positive and is being hospitalized for the coronavirus. Both politicians say they are not experiencing symptoms.  
Maryland also reported two more confirmed cases over the weekend, bringing their total up to five. Virginia reported its first three cases. Officials say each of the five new cases were contracted overseas. In Washington, D.C., however, officials said Cole had no recent international travel.  
In the midst of potential panic, the clergy at Christ Church Georgetown, in an update to their members, encouraged them instead to pray: "Let us hold one another in prayer and rest assured of God's presence and grace, which abounds—always."