Grand Canyon University Offers $1.2 Billion in Bonds to Pay off Transition to Nonprofit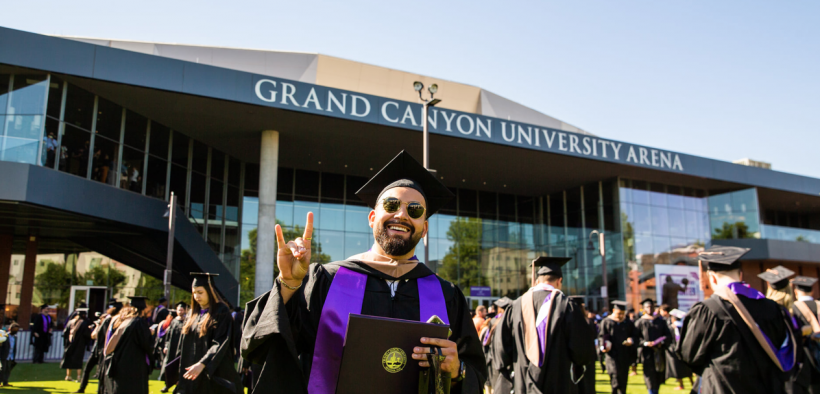 Grand Canyon University, the largest private Christian school in America, issued $1.2 billion in junk bonds late last year to complete paying off its transition from for-profit to non-profit status, a process it started in 2018, when Grand Canyon Education sold Grand Canyon University to a nonprofit entity that kept the GCU name.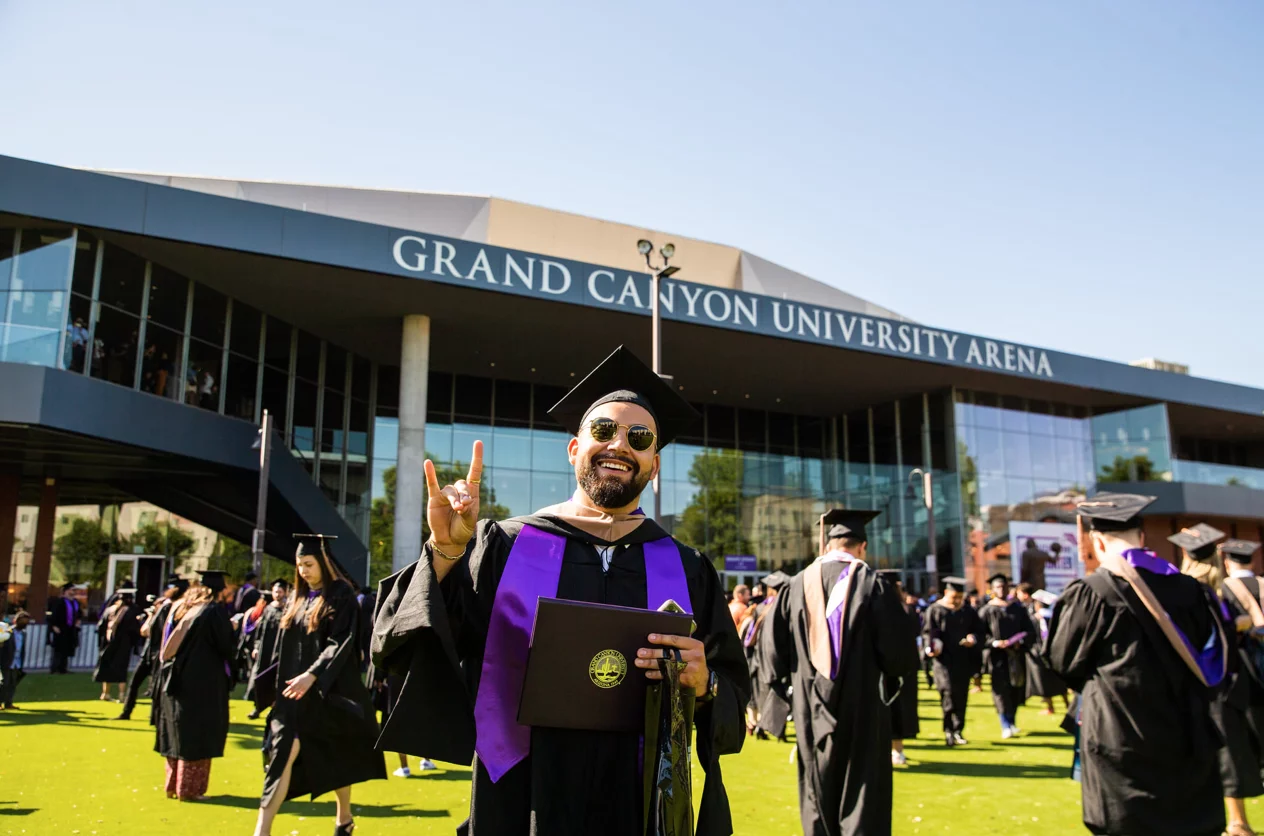 With the proceeds from the bond sales, GCU will pay off a secured note that would have come due in 2025. Bloomberg reported that GCU's "Mega-Borrowing Breaks Bond-Market Ground" because it's "the first junk borrowing to hit the corporate-bond market from the higher-education sector." Grand Canyon University is rated Ba1 by Moody's Investors Service, one step below investment grade.
A press release said the transition to non-profit status allows the school to create a development office to pursue grants and other gifts, operate a philanthropic foundation, and offer educational services to other Christian colleges and high schools. Other benefits were explained in a series of FAQs.
GCU's nonprofit status has been recognized by the Internal Revenue Service and the state of Arizona, but not the U.S. Department of Education, leading GCU to sue the department a year ago. GCU also sued the education department over its denial of COVID-19 relief funds, but that suit has been dismissed.
The school has also been sued by a Florida pension plan which claims Grand Canyon Education artificially inflated its stock price through its dealings with GCU, which it continued to control after the sale. 
GCU spokesman Bob Romantic said he was unable to comment on the university's bond offering since it includes ongoing litigation.
Grand Canyon College was chartered in 1949 by the Arizona Southern Baptist Convention. It transitioned to board ownership and university status in 1984. But by 2003 it was facing bankruptcy. 
Access to MinistryWatch content is free.  However, we hope you will support our work with your prayers and financial gifts.  To make a donation, click here.
In 2004, a group of investors acquired the school and transitioned it to for-profit status. In 2008, GCU was incorporated as a publicly traded company, a new leadership team was recruited, and the school completed an initial public offering to generate funds for expansion. GCU initially sought to return the school to nonprofit status in 2015-2016, but that effort was rejected by the Higher Learning Commission, which later changed its policies, leading GCU to restart the process in 2018.
Now, GCE provides technological, counseling, marketing, financial aid processing and other support services to GCU. In 2020, GCU made payments of more than $749 million to GCE for support services.
In 2019, GCU had income of over $1.47 million, down from $1.7 million in 2018. Expenses included $60 million in interest payments and $22 million in bad debt expenses. It has $411 million in assets. Some watchdogs have criticized the fact that Brian Mueller splits his time between GCU (where he is the University president) and GCE (which he serves as CEO). But a conflict-of-interest policy prevents GCU Trustees from working for or investing in GCE.
In 2018, Mueller said, "We have taken a university that was on the brink of bankruptcy and created a higher education structure that has greatly benefitted thousands of students and families…Today, GCU is on solid footing financially and it is time to change that structure again by reverting to the nonprofit status that the University held from 1949 to 2004." He said the transition to nonprofit status was "in the best long-term interests of our students, faculty and staff, and community."
Last fall, GCU welcomed its largest-ever incoming class to its 270-acre West Phoenix campus. GCU says 23,500 students are enrolled on campus, with 16,000 living in 27 residence halls, and more than 90,000 students are enrolled online, making GCU larger than Liberty University, which claims a total enrollment of 100,000.
GCU says it intends to grow in-person enrollment to 40,000, and online enrollment by an average of 5% to 6% per year. It has invested more than $1 billion in improvements since 2009.