Gloo Mines Big Data to Connect Seekers with Churches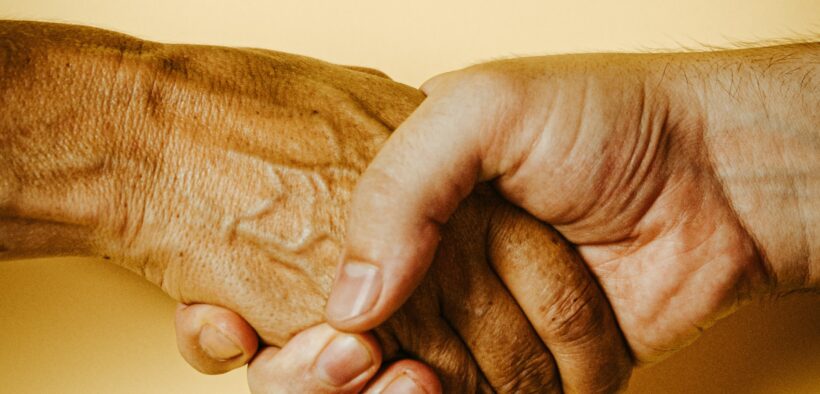 The digital data we generate every time we visit a website or make an online purchase is bought, analyzed, and sold to generate even more clicks and expenditures. But Gloo mines data not to target people for purchases, but to connect them with churches, counseling centers, and ministries.
Gloo, one of the groups involved in the $100 million He Gets Us evangelism campaign, isn't a ministry, but a company in Boulder, Colo., created "to provide the tools and support structures to churches, charities, and related service organizations so they can more effectively help people grow," said spokesperson Heather Cirmo.
Gloo's tech platform provides the digital infrastructure behind the He Gets Us campaign. When people see an ad,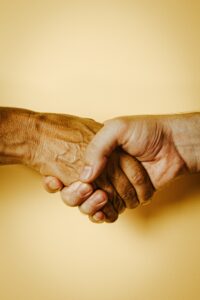 visit the campaign's website, and provide their contact information, Gloo passes the info on to one of the many churches that use its platform, which offers free and subscription-based services.
A 2021 profile in the Wall Street Journal said Gloo works with more than 30,000 churches, or about 10% of U.S. congregations, and has compiled data on some 245 million Americans.
Gloo analyzes the data—searching for people who are exhibiting signs of crisis, stress, anxiety, divorce, depression, substance abuse, or grief. It targets these populations with webpages that offer resources for those who suffer. People who respond are connected to local churches, addiction recovery centers, and community service organizations.
Gloo says it connects more than 300 people to churches every day. In one case, a woman began her relationship with a local church by attending a grief support group.
The $36 million company also works with church denominations and networks, recovery centers, and parachurch ministries, including Compassion International, Cru, Family Life, Alpha, Urban Ministries International, and MOPS.
And through its partnerships with Barna Group, which pioneered the use of data by churches, Gloo offers a range of resources and services to even the smallest of congregations.
"Moral imperative"
Gloo was founded in 2010 by Scott and Theresa Beck. Scott Beck is a professing Christian layman who has been an investor and executive with Blockbuster Entertainment, Boston Market, Einstein/Noah Bagel Corp., and HomeAdvisors (now Angi's).
When the couple created a family foundation in 1993 to support ministries, churches, and recovery centers, they soon realized that many of these groups lacked the infrastructure needed to grow and serve effectively.
Access to MinistryWatch content is free.  However, we hope you will support our work with your prayers and financial gifts.  To make a donation, click here.
They determined to do something about it, creating a vision for Gloo that sounds a bit like Robin Hood for the digital age:
Gloo was founded on a moral imperative: The best possible, most trusted data and technology should be available not just to major corporations, but also to churches, addiction recovery centers, and community service organizations that help people grow.
Beck spoke about "The Science of How People Grow" on an episode of HarperChristian Resources' The Bible Roots Podcast, designed to increase engagement with scripture.
Helping churches reach hurting people
At a time when church membership is in decline, Gloo is using data to connect with hurting people who might find solace in the spiritual solutions offered by Christian groups, said spokesperson Heather Cirmo, V.P. with the communications firm, Pinkston:
"Often, people are less likely to look to churches for help," she said. "Instead, people are looking online for answers to their greatest needs and questions when it comes to spirituality, relationships, vocation, finances, and health. Gloo's platform helps churches connect with people in their communities who have questions about faith, want prayer, or need help."
Gloo has partnered with Barna to offer a variety of ways for churches to access and use data  about their members, their surrounding communities, and means they could use to expand their reach.
State of the Church
In 2020, 25,000 churches participated in Gloo and Barna's State of the Church research project. Results of the research were released in a series of articles and podcasts found here.
Barna Cities
In 2021, Barna and Gloo launched Barna Cities projects in five metropolitan areas — Charlotte, North Carolina; Columbus, Ohio; Dallas-Fort Worth; Kansas City; and South Florida. Church leaders were given localized research about the communities they serve. Information on cities and states can be found here.
Barna ChurchPulse offers a free assessment that pastors can use to measure congregational well-being. The analysis focuses on two key metrics: "Flourishing People" and "Thriving Churches."
Gloo's privacy policy requires the data it uses be deidentified and anonymized so that individual people can't be identified.
ChurchPulse Weekly Conversations offers a series of videocasts featuring leaders and experts.
Gloo founder Scott Beck believes that the collective might of the Church can be released through relationships and connectivity, and he's using technology to weave those connections. As spokesperson Heather Cirmo said:
People are no longer looking directly to churches for help. If the Church is to reach the world with the good news of the gospel, disciple people into a deep love for Jesus, and care for those who are hurting, it must meet people where they are at—and people today are looking online for answers to their greatest needs and questions…Gloo's goal is to help churches and faith organizations serve more new people and see more lives changed through utilizing the power of technology.